---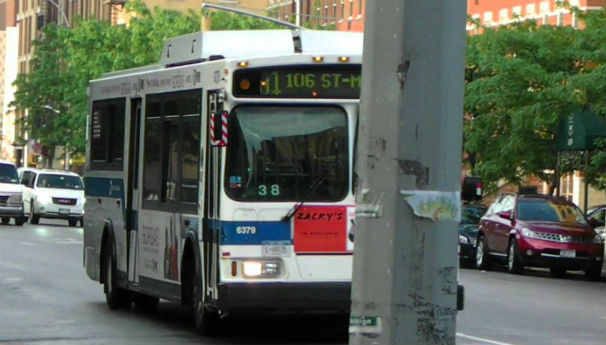 The MTA has voted to approve plans to extend the M1 bus service further downtown this fall — eventually tacking on an additional 1.5 mile leg to include a route that stretches from Harlem to Worth Street, officials announced this week.
The bus route, which currently ends at East 8th Street near Astor Place, will expand in September to go south on Broadway to Grand Street, then loop back north on Centre Street, officials said. Once construction on the Worth Street reconstruction project is completed in late 2018, the bus will continue south to Worth, officials said.
The change, which is estimated to cost an additional $740,000, will only affect every other bus between the hours of 6 a.m. and 8 p.m. on weekdays — and every bus on weekends, the MTA said. The bus serves approximately 11,000 people a day, and travels from 147th Street in Harlem and Astor Place.
Read the entire story dnainfo here.
---