---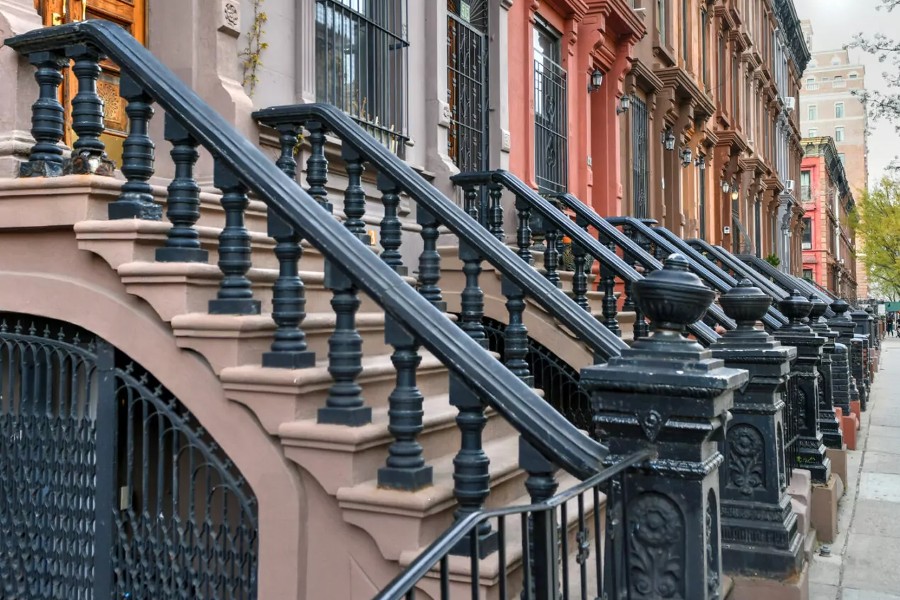 Today, the New York City Landmarks Preservation Commission (LPC) voted to approve a series of new rules that will make the application process faster and easier for business owners and individual homeowners seeking agency approval for specific types of work, including building updates that would improve the climate resiliency and sustainability of landmarked properties.
The new rules expedite the application and review process by expanding the range of applications eligible for staff-level permits rather than requiring review by the full Commission at a public hearing.   
The vote today will provide more efficiency for applications for a range of sustainability and resiliency improvements. These include broadening the types of solar panel installations eligible for staff-level review, along with energy-efficient HVAC unit upgrades, which will help the city advance new energy efficiency and climate resiliency codes and standards. Also included are rules for new and expanded tree pits and greening of sidewalks in historic districts, allowing for planting beds and bioswales.   
The amendments approved today also make the application process more flexible for small business owners citywide, codifying additional options for specific types of commercial signage and other provisions related to storefronts. These new provisions are the latest in a series of recent Commission initiatives designed to support New York City businesses, including LPC's Business Express Service, a one-stop shop with a dedicated agency team to make it easier for business owners in landmark buildings to apply for and receive the permits they need.?
"This update to the Landmarks Preservation Commission's rules furthers the Adams administration's core values of economic recovery and environmental sustainability," said Deputy Mayor for Housing, Economic Development and Workforce Maria Torres-Springer. "By promoting efficiency and collaboration, the Commission's rules align with our cross-agency plans to empower local businesses and improve the city's housing stock." "With today's vote, the Commission continues to fulfill its commitment to a stronger and more resilient New York City, finding new ways to serve our small business community, and partnering with building owners as we move towards a more sustainable New York," said Landmarks Preservation Commission Chair Sarah Carroll. "Landmark-designated buildings can and should be climate resilient and energy efficient, and these rules will make it easier for building owners to achieve this common goal." 
"This is a great example of expediting the permitting review process without reducing the protection and preservation of New York City's history and culture," said Robert Holbrook, Executive Director of Get Stuff Built. "These new rules will improve the predictability of the building permitting process by establishing clear requirements and an efficient review process. Reducing the time for approval processes also reduces the costs for building owners to invest in their buildings and achieve our city-wide climate and stormwater management goals.
By creating a streamlined review process for approving new storefronts, LPC is removing barriers to the creation of new businesses and speeding pathways to job opportunities. This is a great example of expediting the permitting review process without reducing the protection and preservation of New York City's history and culture."   
"These amendments prove we can have climate protection together with landmark preservation," said Danielle Manley, Policy Manager at Urban Green Council. "We're proud to support common sense changes that preserve our city's historic character while enabling building decarbonization, solar energy, and climate resiliency with nature-based solutions."The new rules advance the Adams Administration's "Get Stuff Built" initiative, and further LPC's commitment to fairness, transparency, and efficiency as part of the Commission's Equity Framework, which includes streamlined agency processes and increased access to resources for all applicants to help shorten application timelines and offer support to property owners through technical assistance and improved guidance.   
With today's vote, the Commission has successfully completed the initiatives included in "Get Stuff Built" laid out as part of the Adams Administration's plan to cut red tape, streamline processes, and remove administrative burdens. In that effort, LPC joined two dozen agencies to develop actionable steps it could take to find efficiencies in the building process. In addition to streamlining LPC's rules to allow for more efficient permitting, the initiatives included eliminating some interagency handoffs and creating new digital tools that help applicants. These measures will ensure that our landmarks and historic districts continue to support the economy and vitality of the city. 
Other new rules approved by the Commission today include: further streamlining the application process for Expedited Certificates of No Effect, eliminating time limits on temporary "for sale" and "for lease" signs; updating the eligibility requirements for property owners applying for grants through the Historic Preservation Grant Program (bringing the requirements into alignment with federal requirements for income and other criteria); and outlining the process by which a member of the public may request that the agency consider a specific new rule including authorizing the Commission's Chair to review and respond to such requests.     
About the Landmarks Preservation Commission (LPC)
The Landmarks Preservation Commission is the mayoral agency responsible for protecting and preserving New York City's architecturally, historically, and culturally significant buildings and sites. Since its creation in 1965, LPC has granted landmark status to more than 37,929 buildings and sites, including 1,456 individual landmarks, 121 interior landmarks, 11 scenic landmarks, and 156 historic districts and extensions in all five boroughs.
For more information, visit www.nyc.gov/landmarks.
---
---