---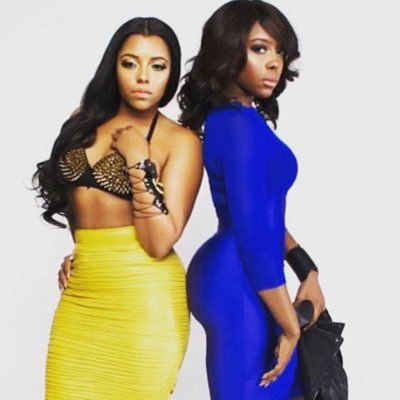 Love And Hip Hop New York season 6 may be over but the Harlem female rap duo, BBOD are still on a mission to prove they aren't the typical artist you see on the hit reality show by displaying a dedicated work ethic and consistent release of new material.
They are continuing on the legacy that many like Salt N Pepa, Lil Kim and Eve have done before them, and thats prove they have what it takes to spar with the fellas. BBOD's single, "Hell Of Night" produced by Triple A Music has become one of the hottest songs out right now. The ladies deliver two hard hitting versus with a catchy hook that leaves you no choice but to dance. The track has become a fan favorite with over 400K views on YouTube and counting. The duo are now taking over your radio airwaves with their latest single "Str8 To It" Prod by Box Head & Chubbie Baby For The Avengaz.
Moe and Lexxy are out to make some extra money and from the looks of things they are out to get it "Set It Off" style in style. Take a listen and check out the preview to the music video below.
BBOD has unique sound, Sexxy Lexxy and Miss Moe Money are, without a doubt, 2016 answer and are set to become the first female rap duo to make their mark in music. BBOD has garnered the respect of Radio by being voted as the rap duo group they want "Put In The Game" on "Sway in the morning" radio show. BBOD has sought out collaborations with numerous artist in the rap genres such as Juelz Santana, Grammy Award Winner / Producer Stevie J and Harlem's very own Doug E. Fresh.
The duo has opened for notable artist such as Rick Ross at the Hammerstein Ballroom, Lil' Kim at Paradise Theater. Harlem PAL has endorsed them as advocates for giving back to kids in their community. BBOD appeared on VH1's number 1 rated reality series Love And Hip Hop. The duo rated as one the top 3 storylines, appearing on the show every Monday night during the fall/winter season. The dynamic duo never forgotten where they came from and always remember to thank God for helping them make it this far. With such great values, their motto "If you can dream it, you can achieve it" is certainly true. www.itsBBOD.com
Related Articles
---