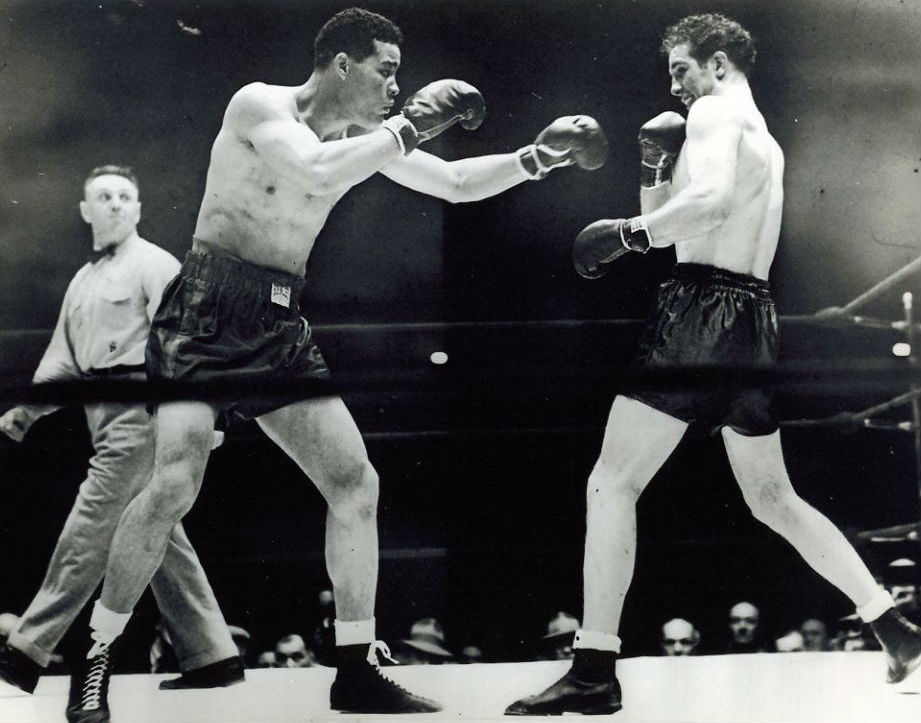 The Brown Bomber, in a great ringside seat photograph of the Joe Louis' bout against Billy Conn, the Light Heavyweight Champion met on June 18, 1941.
The fight took place in front of a crowd of 54,487 fans at the Polo Grounds in Harlem, New York. The fight turned out to be one of the greatest heavyweight boxing fights of all time. The Polo Grounds are bounded on the south and north by 110th and 112th Streets and on the east and west by Fifth and Sixth (Lenox) Avenues, just north of Central Park in Central Harlem, New York.
Later, Joe Louis would open Joe Louis Restaurant & Bar in Harlem on 125th Street and become one of the greatest boxers of all time..
Related articles
Related Articles