---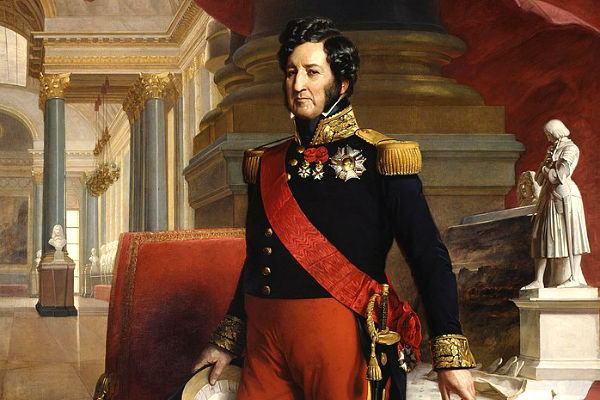 Louis Philippe I, 6 October 1773 – 26 August 1850, was King of the French from 1830 to 1848 and the last French king and arrived in Harlem as an exile. As Duke of Chartres, he distinguished himself commanding troops during the Revolutionary Wars but broke with the Republic over its decision to execute King Louis XVI. He fled to Switzerland in 1793 after being connected with a plot to restore France's monarchy.
His father Louis Philippe II, Duke of Orléans (Philippe Égalité) fell under suspicion and was executed, and Louis Philippe remained in exile for 21 years until the Bourbon Restoration. He was proclaimed king in 1830 after his cousin Charles X was forced to abdicate by the July Revolution. The reign of Louis Philippe is known as the July Monarchy and was dominated by wealthy industrialists and bankers.
He followed conservative policies, especially under the influence of French statesman François Guizot during the period 1840–48. He also promoted friendship with Britain and sponsored colonial expansion, notably the French conquest of Algeria. His popularity faded as economic conditions in France deteriorated in 1847, and he was forced to abdicate after the outbreak of the French Revolution of 1848.
He lived out his life in exile in the United Kingdom. His supporters were known as Orléanists, as opposed to Legitimists, who supported the mainline of the House of Bourbon.
Exiled in Harlem
After Louis Philippe left Reichenau, he separated the now sixteen-year-old Adélaïde from the Countess of Genlis, who had fallen out with Louis Philippe. Adélaïde went to live with her great-aunt the Princess of Conti at Fribourg, then to Bavaria and Hungary and, finally, to her mother, who was exiled in Spain.
Louis Philippe traveled extensively. He visited Scandinavia in 1795 and then moved on to Finland. For about a year, he stayed in Muonio, a remote village in the valley of the Tornio river in Lapland. He lived in the rectory under the name Müller, as a guest of the local Lutheran vicar. While visiting Muonio, he supposedly sired a child with Beata Caisa Wahlborn called Erik Kolstrøm.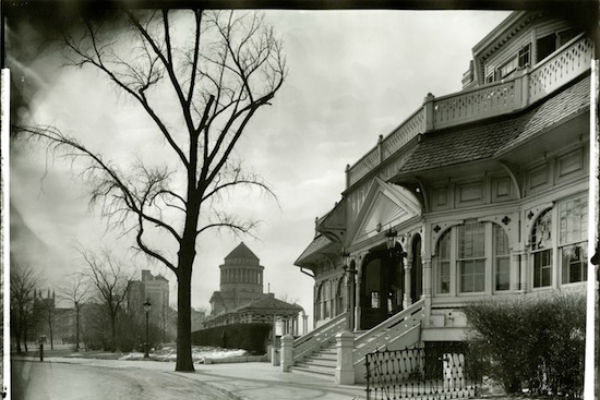 Louis Philippe also visited the United States for four years, staying in, Boston, Philadelphia (where his brothers Antoine and Louis Charles were in exile), New York City (where he most likely stayed at the Somerindyck family estate on Broadway and 75th Street with other exiled princes. In 1815, with Lafayette, Talleyrand, Joseph Bonaparte, ex-King of Spain, and Napoleon's brother and others in residence, moved into the historic Claremont Inn "one of the noble houses on the Island" in Harlem. It made so much sense for the Louis Philippe to move into the Claremont Inn, since Viscount Courtenay, the Earle of Devon, and many more royals.
In Boston, he taught French for a time and lived in lodgings over what is now the Union Oyster House, Boston's oldest restaurant. During his time in the United States, Louis Philippe met with American politicians and people of high society, including George Clinton, John Jay, Alexander Hamilton, and George Washington.
Life and Death in Great Britain
On 24 February 1848, during the February 1848 Revolution, King Louis Philippe abdicated in favor of his nine-year-old grandson, Philippe, comte de Paris. Fearful of what had happened to the deposed Louis XVI, Louis Philippe quickly left Paris under disguise. Unlike Louis, who attempted to escape France in extravagant transportation, he instead rode in an ordinary cab under the name of "Mr. Smith." He fled to England and spent his final years incognito as the 'Comte de Neuilly'.
The National Assembly of France initially planned to accept young Philippe as king, but the strong current of public opinion rejected that. On 26 February, the Second Republic was proclaimed. Louis Napoléon Bonaparte was elected President on 10 December 1848; on 2 December 1851, he declared himself president for life and then Emperor Napoleon III in 1852.
Louis Philippe and his family remained in exile in Great Britain in Claremont, Surrey, though a plaque on Angel Hill, Bury St. Edmunds claims that he spent some time there, possibly due to a friendship with the Marquess of Bristol, who lived nearby at Ickworth House. The royal couple spent some time by the sea at St. Leonards and later at the Marquess's home in Brighton.
Louis Philippe died at the Claremont on August 26, 1850. He was first buried at St. Charles Borromeo Chapel in Weybridge, Surrey. In 1876, his remains and those of his wife were taken to France and buried at the Chapelle royale de Dreux, the Orléans family necropolis his mother had built in 1816, and which he had enlarged and embellished after her death.
---