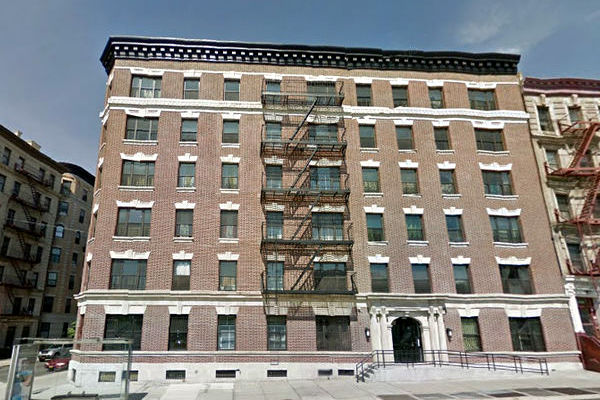 A lottery for 16 newly renovated apartments, spread between two buildings in Sugar Hill area of Harlem, is now accepting applications. The units — located in either 369 Edgecombe Avenue or 801 St. Nicholas Avenue — will rent at below market-rate rents.
Of the 16 available units two are studios, seven are one-bedrooms, two are two-bedrooms and five are three-bedrooms. The two- and three-bedroom apartments are only eligible for groups of more than two people. The apartments will be offered at two levels of affordability: 50 percent of the area median income and 60 percent of the area median income.
Check out the chart below to see which units you may be eligible for:

The units located in 801 St. Nicholas Avenue come with access to a laundry room and an on-site resident manager in the building
Prospective tenants can apply for the housing lottery online using the Housing Connect website. Applications must be submitted by June 6, 2017 and there will be no fee to apply. A mail-in application can also be submitted by sending a self-addressed letter to: CLOTH – Heights 150th Street, 500 W 159TH Street, NY, NY, 10032.
In October the city announced it would be revising the rules of affordable housing lotteries to protect low-income residents from being discriminated against. Applicants to affordable housing lotteries will no longer be subject to rejection based solely on poor credit scores or past disputes with landlords in housing court.
Photo by Google Maps street view. Via source.
Related Articles