---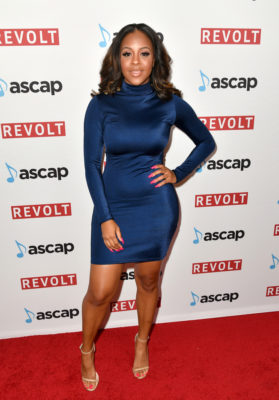 The ASCAP Rhythm & Soul Music Awards 2017 returned to The Beverly Wilshire in Los Angeles on Thursday, June 22, 2017 for its 30th annual ceremony.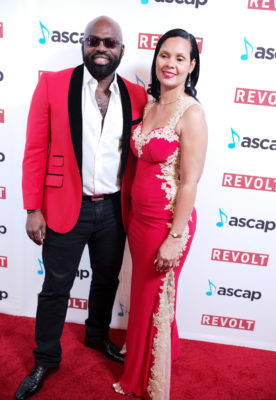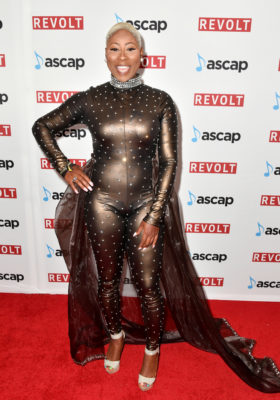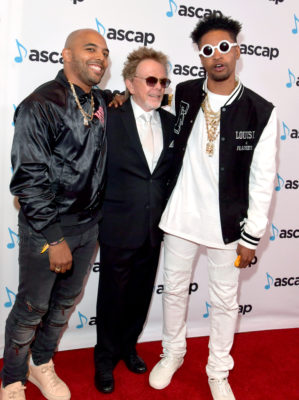 The invitation-only event celebrated the songwriters and publishers of the most performed ASCAP songs on the 2016 R&B/hip-hop, rap and gospel charts. Two music icons were feted with some of ASCAP's most prestigious honors: Christopher "Notorious B.I.G." Wallace was recognized with the ASCAP Founders Award on the 20th anniversary of his death; and superstar songwriting and production duo Jimmy Jam and Terry Lewis received the ASCAP Voice of Music Award, just one week after being inducted into the Songwriters Hall of Fame.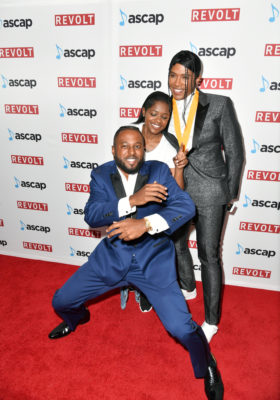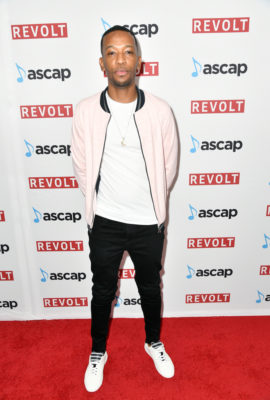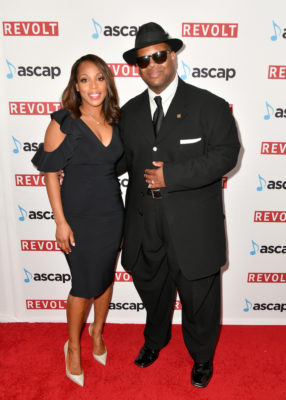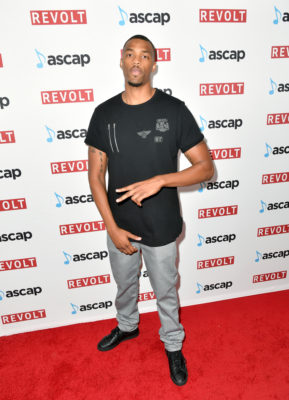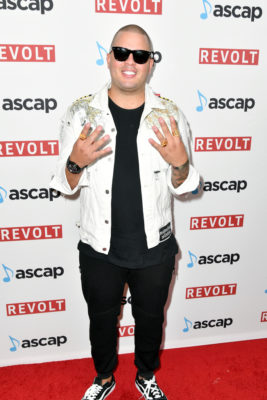 The Founders Award for Notorious B.I.G. was accepted by his wife, singer/songwriter Faith Evans, his children, and his former managers and estate consultant Wayne Barrow and Mark Pitts. Sean "Diddy" Combs acknowledged Biggie's legacy in a touching video, introducing his sons, Justin and Christian Combs, who presented the award. Biggie's DJs, Clark Kent and DJ Enuff, commemorated him with a rousing DJ battle. ASCAP's most prestigious honor, The Founders Award is presented to songwriters and composers who have made pioneering contributions to music by inspiring and influencing their fellow music creators. Each recipient is a musical innovator who possesses a unique style of creative genius which will enrich generations to come. Previous recipients include: Quincy Jones, Dr. Dre, Sean "Diddy" Combs, Jermaine Dupri, Berry Gordy Jr. & Motown Industries, Smokey Robinson, Stevie Wonder, Carly Simon, Melissa Etheridge, Paul McCartney, Patti Smith, Neil Young and many more.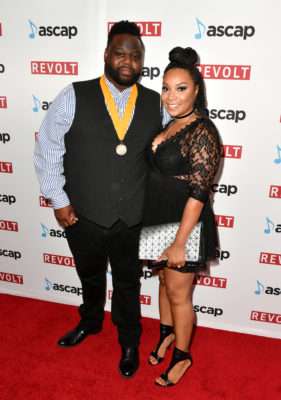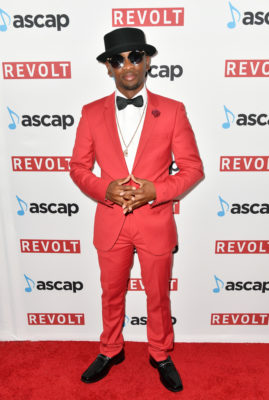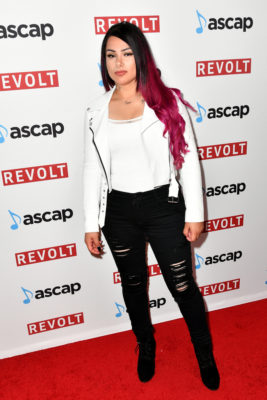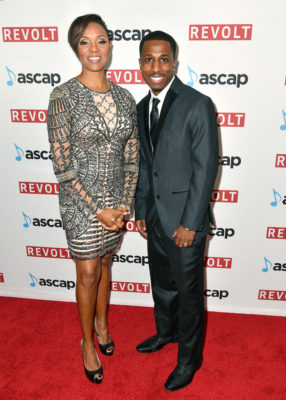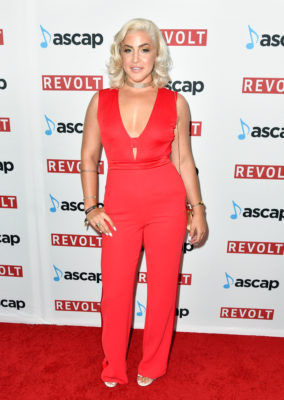 Jimmy Jam and Terry Lewis were honored with the ASCAP Voice of Music Award, presented by industry icon Clarence Avant and Chairman and CEO of Warner/Chappell Music Jon Platt. The Voice of Music Award is presented to songwriters and artists whose music gives voice to the spirit of a generation. Previous recipients of the ASCAP Voice of Music Award include Mary J. Blige, Diane Warren, Trisha Yearwood, The Doobie Brothers, Jimmy Webb, George Strait and Garth Brooks.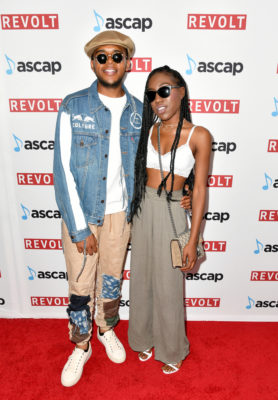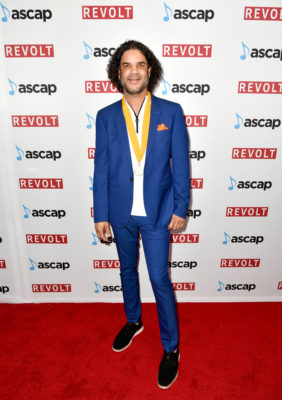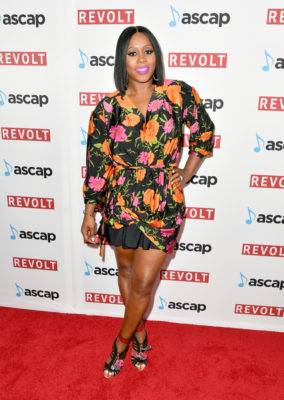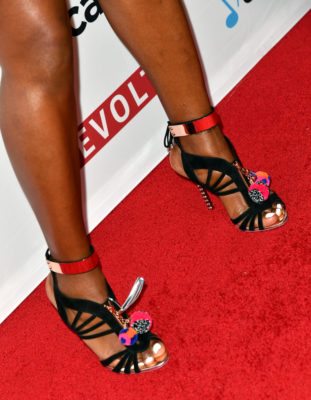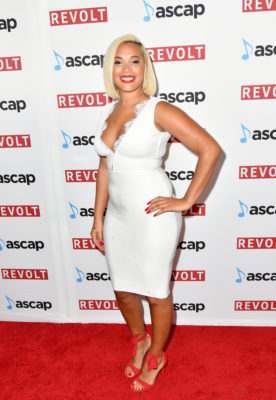 Songwriters and publishers of the past year's chart-topping hits were also recognized. ASCAP Rhythm & Soul Music Songwriter of the Year was a tie between Allen Ritter ("Controlla," Drake; "Work," Rihanna, more) and Paul "Nineteen85" Jefferies ("For Free," DJ Khaled & Drake; "Hotline Bling," Drake, more). Publisher of the Year went to Sony/ATV.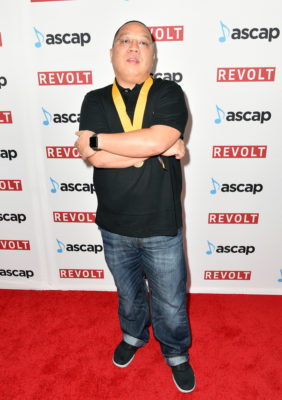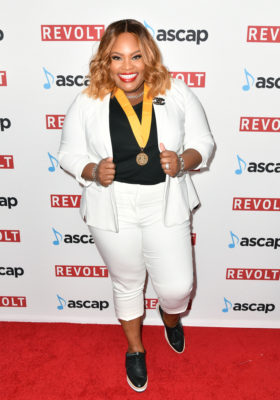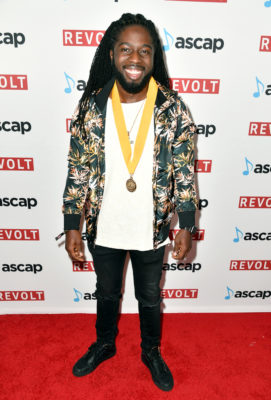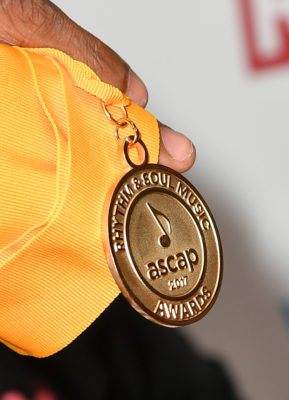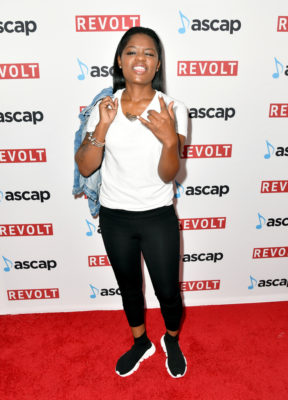 The Top R&B/Hip-Hop Song was "Needed Me," written by Adam "Frank Dukes" Feeney, Brittany "Starrah" Hazzard, Prince Charlez and Derrus Rachel; Top Rap Song went to "Controlla," written by Dwayne "Supa Dups" Chin-quee, Moses Anthony Davis, Donald Anthony Dennis, Gary Lewis Jackson, Stephen "Di Genius" McGregor, Allen Ritter, Patrick Leroy Roberts and Matthew "Boi-1da" Samuels; and Top Gospel Song was awarded to "Better," written by Gabriel J Hatcher II. Special ASCAP songwriter guest presenters included GMA Dove Award winner Jonathan McReynolds, Boss and Power actor Rotimi, and Sevyn Streeter, who is about to release a new album in July.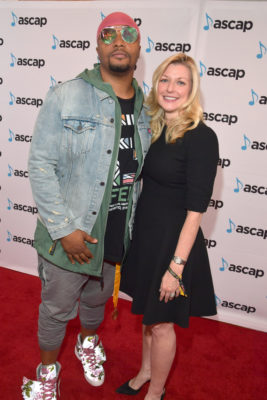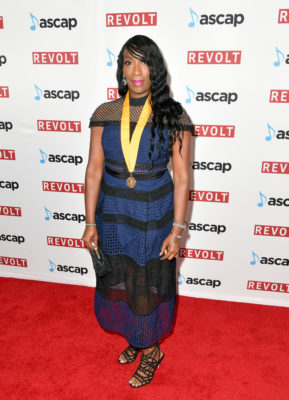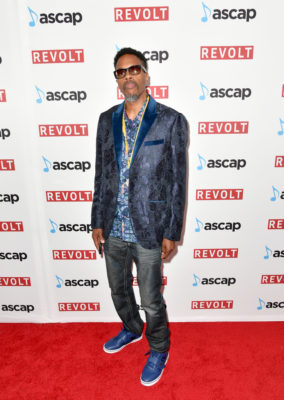 The elite crowd of music creators, publishers and industry insiders was treated to live music from ASCAP songwriters including the first live appearance from H.E.R. performing her song "Focus;" Jeremih doing his Billboard Hot 100 hit, "Oui;" Kyle performing his Top 5 hit "iSpy" and new single, "Nothing to Lose," and Tasha Cobbs singing her new single "Great God."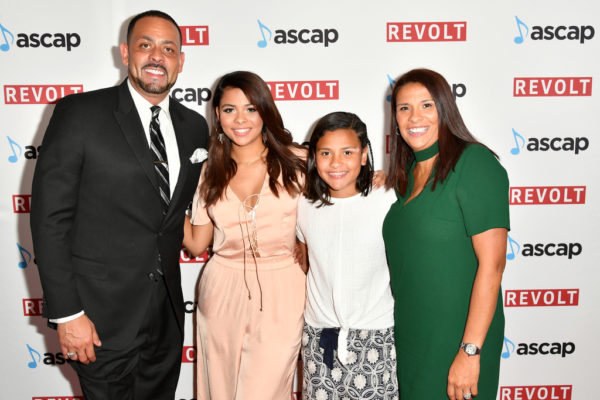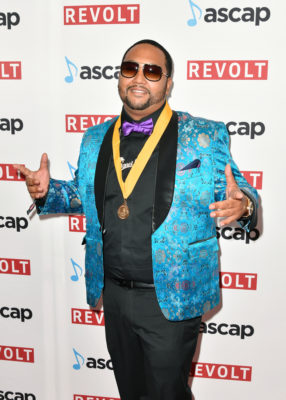 An A-list audience of celebrities attended the show including French Montana, Remy Ma, Papoose, PartyNextDoor, 2 Chainz, Nicci Gilbert, Mike Will Made-It, Yo Gotti, Anthony Brown, Stacy Barthe, Majid Jordan, Infared, Siedah Garrett, MC Lyte, Gizzle, Young Greatness, Bridget Kelly, DJ Drama, Yung Berg, Goapele, James Fauntleroy, Boi-1da, Mona Scott-Young and Keyshia Cole. The 2017 ASCAP Rhythm & Soul Music Awards are presented by REVOLT and sponsored by Ciroc and Create Music.
For a full list of ASCAP 2017 Rhythm & Soul Awards winners, please go to www.ascap.com/rsawards17.
See #ASCAPURBAN for social media coverage.
Photo credit: 1) Miss Diddy. 2) Richie Stephens and guest. 3) Lundon Knighten. 4) President Paul Williams and Emmanuel Mano Nickerson. 5) DJ Camper, Bre-Z and Prince Charlez. 6) Donut . 7) Nicole George-Middleton and honoree Jimmy Jam . 8) Tyran Brown 9) Maffio 10) Sevyn Streeter. 11) Marcus Hodge 12) Chase. 13) Snow Tha Product  14) MC Lyte and guest. 15) Moya Nkruma. 16) Joelle James  17) C.J. Wallace (L) and T'yanna Wallace18) Steven "Lenky" Marsden 19) Remy Ma 20) Cristina Chavez 21) Dwayne "Supa Dups" Chin-Quee. 22) Tasha Cobbs  23) Stephen 'Di Genius' McGregor. 24) Bre-Z 25) Fresco 26) Malik Yusef Elizabeth Matthews. 27) Javalyn Hall-Johnson  28) Mixzo. 29) James Cruz (L) and guests. 30) Jeffrey Carmichael. (Photo by Earl Gibson III/Getty Images for ASCAP
Related articles
Related Articles
---