---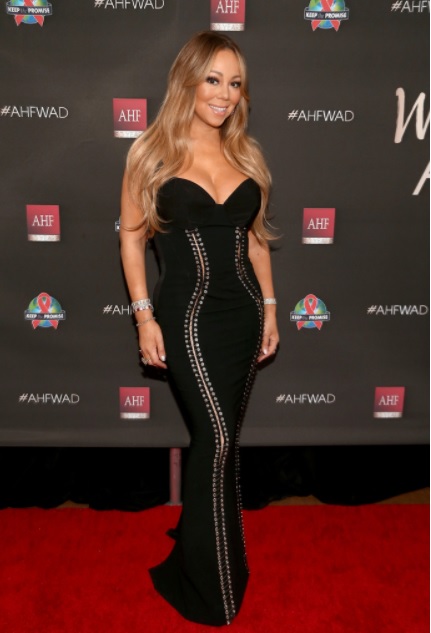 Grammy-winning diva Mariah Carey took the stage at The Shrine Auditorium in Los Angeles on Thursday night to perform at a free concert to commemorate World AIDS Day (December 1) and celebrate the 30th anniversary of AIDS Healthcare Foundation (AHF), the world's largest AIDS organization.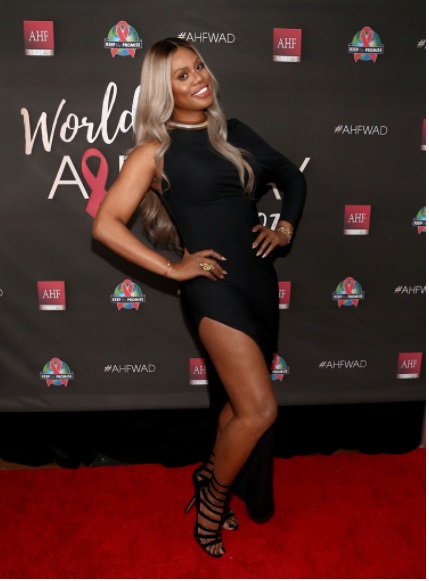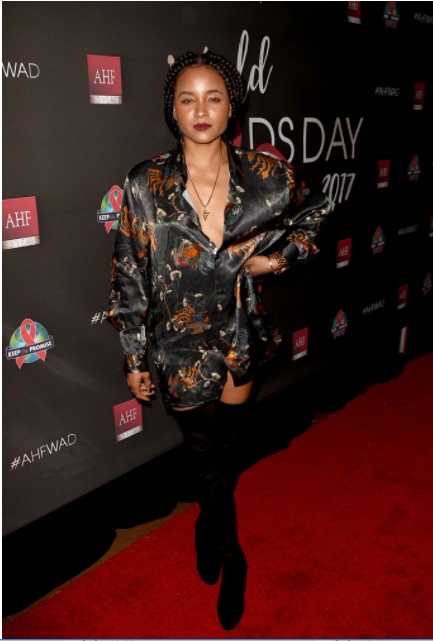 The show opened with a dance performance by AHF Partner Debbie Allen and the Debbie Allen Dance Academy. AHF Partner and award-winning music producer DJ Khaled performed a set that included a surprise guest performance by Grammy-winning singer and songwriter Ne-Yo. Vonzell Solomon, American Idol Season 4 finalist, gave a stirring live performance. Mario Lopez, Emmy-winning host of Extra entertainment news show, and Daytime Emmy-winning actress/transgender activist, Laverne Cox, served as hosts for the evening. During the event, AHF presented The Chris Brownlie Community Champion Award, named in honor of gay political activist and AHF co-founder Chris Brownlie, to Impulse Group United, its international advocacy and empowerment group dedicated to promoting healthier sexual lifestyles among young gay men in 20 cities around the world. 19-year-old singer/songwriter Verlla Vee, grand prize winner of AHF's National Jingle song contest, performed her winning original song about HIV/AIDS during the concert's pre-show.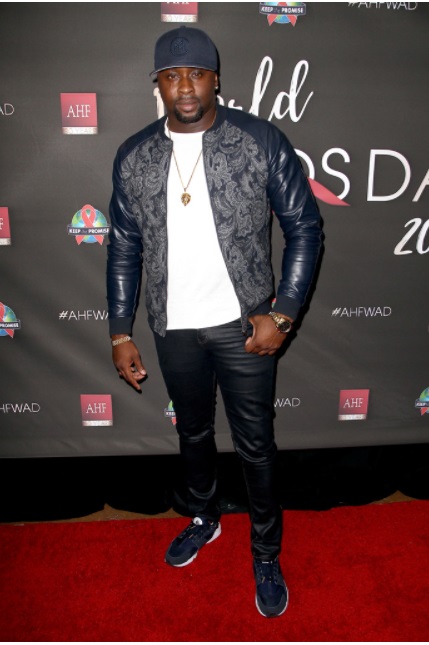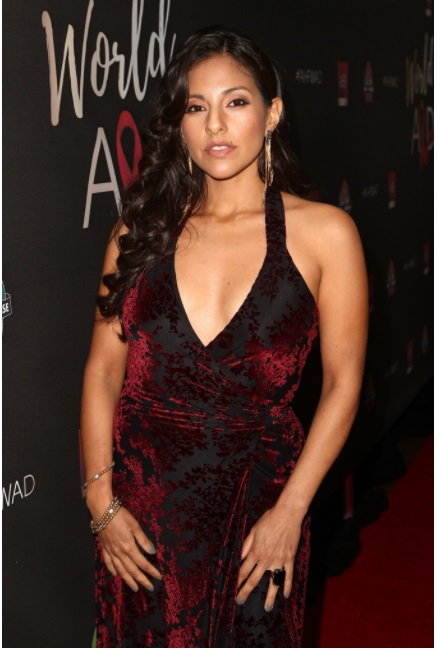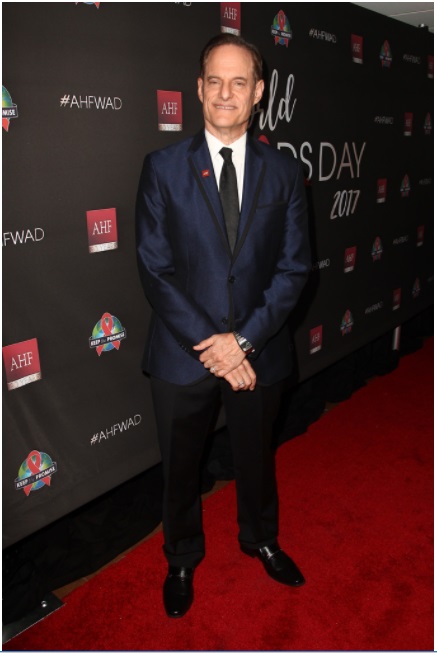 The free concert in Los Angeles is part of a series of events across the world to continue to spread awareness about HIV and AIDS. The activities will include free concerts in Haiti, Mexico City and the United States as well as free awareness and testing events throughout the U.S., Africa, Latin America, the Caribbean, Eastern Europe and Asia.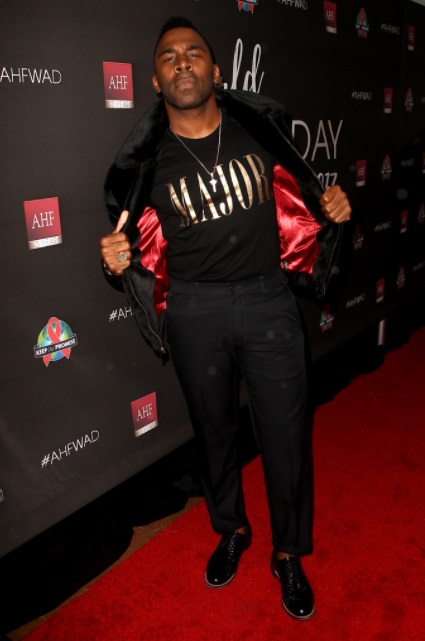 "It's not an everyday occurrence to have a group of the world's most talented stars put on a free concert to draw attention to the ongoing fight against HIV/AIDS. We were so honored to have Mariah, DJ Khaled, Ne-Yo and the Debbie Allen Dance Academy join us in Los Angeles to celebrate World AIDS Day and the 30th anniversary of AIDS Healthcare Foundation," said AHF President Michael Weinstein. "As we look back on how far we've come over the last 30 years, modern medicine has made enormous leaps and bounds so that now, if you are in treatment and undetectable, you cannot spread HIV/AIDS. AHF is more determined than ever to hold the U.S. and the international community accountable to keep their promise to end the global AIDS epidemic so that people around the world know to be tested, learn their status and have access to resources to the medications and resources needed to keep people living with HIV in treatment and healthy."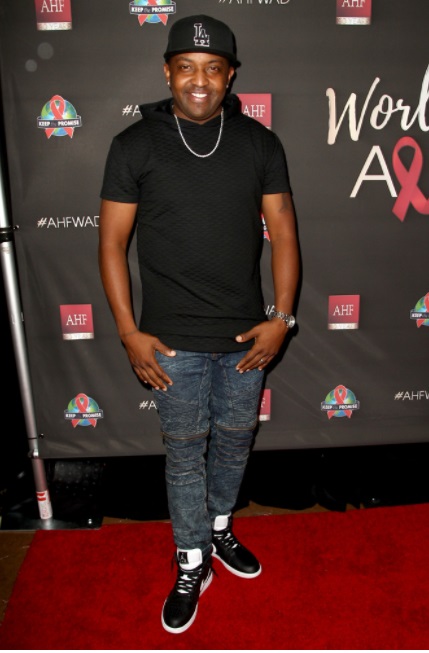 According to UNAIDS, over 36 million people are living with HIV/AIDS around the world. Each year 2 million people become infected with the virus and 1 million people die of AIDS-related causes. While millions of people today are accessing lifesaving antiretroviral therapy, millions more still desperately need it. The end of the epidemic is only possible, if governments and world leaders Keep the Promise on AIDS."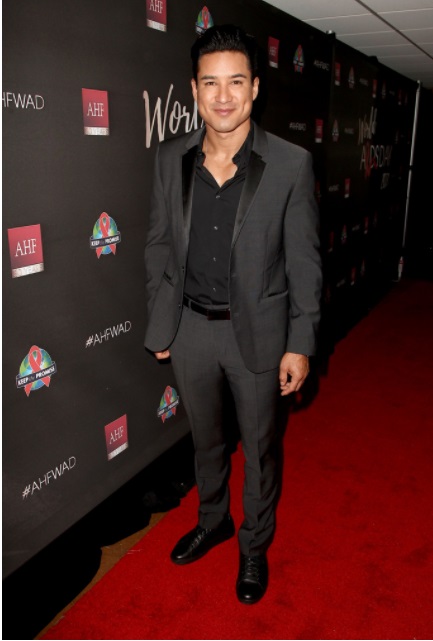 Visit AHFWAD.org for more information on the concert events AHF will host in Miami, Haiti and Mexico City.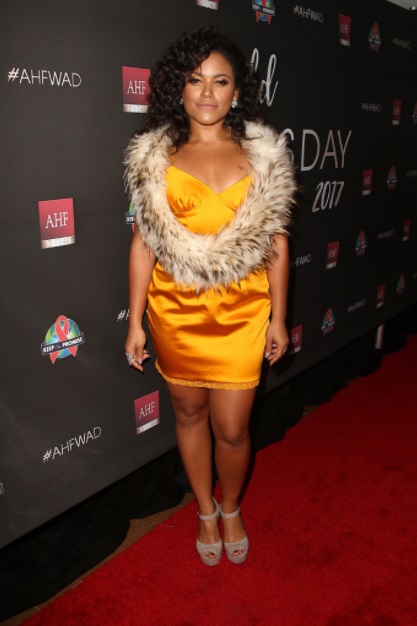 To learn more about AHF, please visit our website: www.aidshealth.org, find us on Facebook: www.facebook.com/aidshealth and follow us @aidshealthcare.
Photos: 1) Mariah Carey. 2) Laverne Cox. 3) Sal Velez Jr. 4) Rhyon Nicole Brown 5) Harmony Samuels. 6) Tracy Perez. 7) Michael Weinstein. 8) Major. 9)  DJ Mal-Ski. 10) Mario Lopez. 11) Vivian Lamolli.
No related posts found...
---