---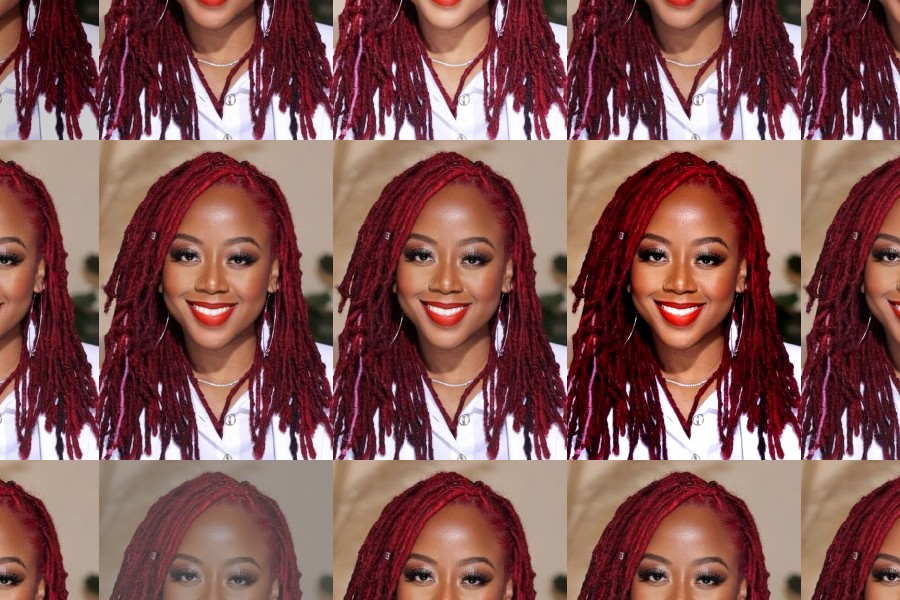 EBONY Media Group, the leading and most influential Black-owned media company in the world, announced the return of its signature program.
The 2022 EBONY Power 100 is Presented by Coke Zero Sugar. The annual star-studded awards ceremony will be held at Milk Studios in Los Angeles on October 29th, 2022.
Hosted by Emmy-nominated comedian and actress Amber Ruffin, and will honor the remarkable achievements of African Americans across various industries.
Honorees include but are not limited to: Grammy Award-winning R&B singer Usher, Emmy Award-winning writer and actress Quinta Brunson, NFL player and singer Russell and Ciara Wilson (EBONY's Sept/Oct cover star), Academy Award-winning actress Ariana DeBose, power couple and actor Idris and Sabrina Elba, R&B singer H.E.R., comedian Martin Lawrence, daytime television host, actress, and comedian Sherri Shepherd, singer Kandi Burruss, Afro-Pop artist TEMS, rapper Saucy Santana, and many more!
For the full list of honorees, visit https://www.ebony.com/power100-2022/.
"The EBONY Power 100 Gala is one our tentpole events," says Eden Bridgeman Sklenar, EBONY Media Group Chief Executive Officer. "This year's list represents the best and brightest across fields, and we are proud to celebrate and salute each of our honorees who we recognize as influential members of the community based on their impactful contributions to the culture and society at large."
Spanning across 10 categories, the categories and recipients include:

Generation Next: Iddris Sandu, Nyla Hayes, Mari Copeny, Alena McQuarter, Joseph Kitonga, Jayln Hall, Kayli Cooper, Zyahna Bryant, and David Price

STEM Trailblazers: Niesha Butler, Crystal Windham, Dr. Cameron Webb, Obi Ozor, Dr. Raven Baxter, Marian Croak, Jason Coleman, George Wilson and Seun Phillips of Project SYNCERE, Trevor McFedries, Mareena Robinson Snowden PhD., and Greg L. Robinson

Artists in Residence: J.Ivy, Faith Ringgold, Roshunda Jones-Koumba, Brian Anthony Moreland, Brandon Breaux, Brit Bennett, Jeremy O. Harris, Lelanie Foster, Michael R. Jackson, and Myles Frost

Media Mavens: Kim Godwin, Symone D. Sanders Townsend, Geoff Bennett, Sherri Shepherd, Tiffany Cross, Ziwe, Gia Peppers, Amber Ruffin, Linsey Davis, and Edward Enninful

Community Crusaders: Stephanie Young, Kiesha Nix, Brandon "Stix" Salaam-Bailey, Fatima Goss Graves, Elizabeth Clay Roy, Debra Langford, Justice Ketanji Brown Jackson, Reggie Bullock, Maya Wiley, Leah Thomas, Ghetto Gastro, Jon Gray

Style Curators: CaSandra Diggs, Nichole Lynel, Emma Grede, Sergio Hudson, Justina Blakeney, Diarrah N'Daye-Mbaye, Brandon Blackwood, Jerry Lorenzo, and Maximilian Davis

Entertainment Powerhouses: Danielle Deadwyler, Jerrod Carmichael, H.E.R., Ariana DeBose, Usher, Quinta Brunson, Martin Lawrence, Kandi Burruss, Tunji Balogun, and Tems

Influential Creators: Kevin Fredericks, Jackie Aina, De'Marcus Shawn, Danielle Young, Elsa Majimbo, Khaby Lame, Wisdom Kaye, Saucy Santana, Druski, and Alexis Nickole Nelson

Business Disruptors: Pinky Cole, Sandra Douglass Morgan, Mike Greer, Vivian Pickard, Monica Howard Douglas, Alvarez Symonette, Sharifa Murdock, Charlotte Laniear, Daniel Cherry III, Annie Jean-Baptiste, and Ron Busby Sr.

Dynamic Duos: Codie and Tommy Oliver, Adair Curtis and Jason Bolden, Russell and Ciara Wilson, Idris and Sabrina Elba, Natalie and Derrica Wilson, Derrick Palmer and Christian Smalls, City Girls, Rashad Bilal and Troy Millings, Robin McBride and Andrea McBride-John, and Jeff and Nicole Friday
The 2022 EBONY Power 100 presented by Coke Zero Sugar is supported in sponsorship by: Coke Zero Sugar, Cadillac, Walmart, Google Pixel 7, Ally, P&G, Baccarat, United Airlines, Nationwide, and Beam Suntory.

For more information, visit EBONY.com. Follow – Instagram: @EBONYMagazine; Twitter: @EBONYMag; Facebook: EBONY, #EBONYPower100

EBONY Media Group
For over 75 years, EBONY Media Group has served as the leading voice of the Black American experience and is the most influential Black-owned media company in the world.
Under new ownership and leadership, EBONY has grown into a multi-media entity, covering cultural news, entertainment, and lifestyle with a commitment to Move Black Forward with EBONY.com, EBONY Studios, EBONY Publishing, and JET.
EBONY continues to be the leading authority and anchor for all facets of Black culture, illuminating the Black perspective and serving as the ultimate curator for the past, present and future of the Black and African American experience.

EBONY Media Group is a division of 1145 Holdings, LLC.
Photo credit: "Better Than one," Pink cole.
---