---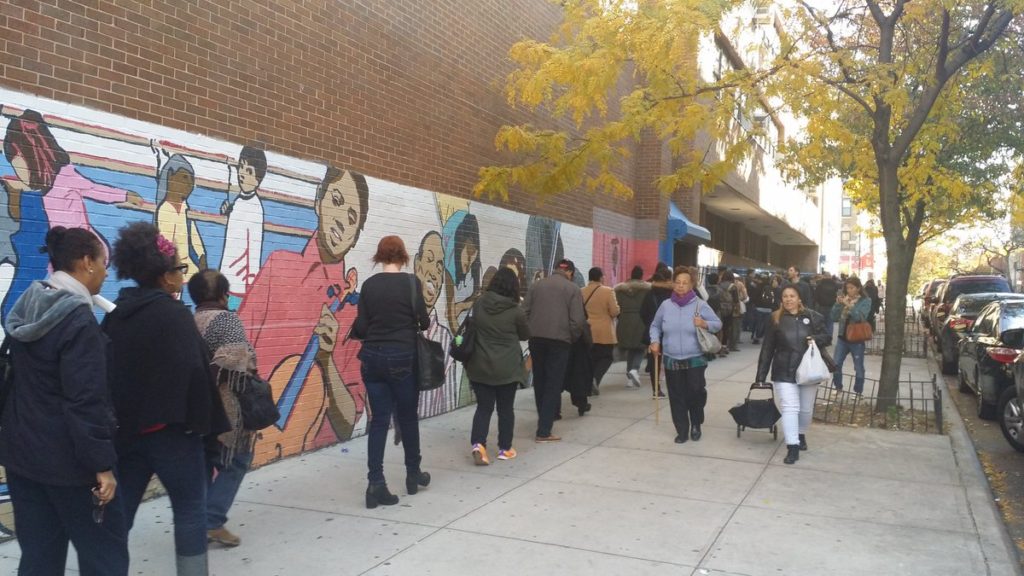 It was a long wait — a very long wait — at P.S. 154 in Harlem on Election Day, but dozens of people stood in line and waited to have their votes counted.
Wait times were long in many Harlem locations on Tuesday morning. P.S. 154 was having issues with polling machines, which led to wait times well over an hour. Four of the five machines were down at one point, causing a logjam. One Twitter user said she'd been in line for over three hours at the school. Wait times in Districts 13, 14 and 15 in Harlem were around 45 minutes each.

The voters stayed as the machines were slowly fixed during the morning hours and wait times sped up.
"I voted for Hillary," said Amauris Ortiz, of Harlem. "You know at this point there's just too much controversy in terms of what Trump's been doing and what he's been saying and just on a personal level I'm offended by him and his rhetoric entirely."
Ortiz was concerned about Trump's stance on unions, as a member himself.
"One of the main issues I guess, I'm a union person and currently working with the union," Ortiz said. "For Donald Trump to outright say he would abolish unions and basically just drop them off or downsize them in some sort of way, to me that's offending so many people."
Lines lingered around the block in West Harlem as well.
Via source
---