---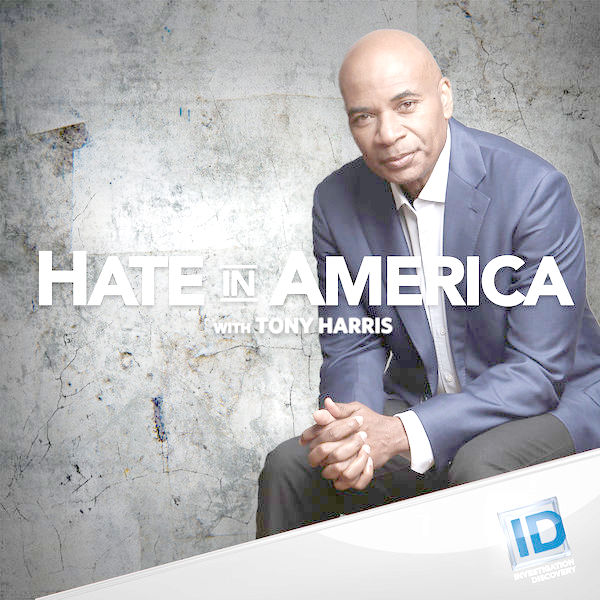 In commemoration of the one-year anniversary of the massacre at Emanuel AME Church in Charleston, South Carolina, Investigation Discovery (ID) announced today the premiere of its third installment of the hit HATE IN AMERICA franchise, Lone Wolves, which centers on this story and other acts of domestic terrorism executed by "lone wolf" perpetrators. Premiering Saturday, May 21 at 8/7c, HATE IN AMERICA: Lone Wolves follows veteran journalist Tony Harris and the Southern Poverty Law Center (SPLC) as they investigate the rise of the lone wolf, revealing startling information about the dramatic increase of this deadly threat. Over the last six years alone, there have been more than 60 incidents of domestic terrorism planned by lone wolves, averaging out to one incident every 34 days  In this riveting one-hour special produced by NBC News' Peacock Productions, Harris travels the country to investigate three distinct lone wolf attacks, delving into the psychology of the twisted minds of the shooters, including an anti-Semitic attack at the U.S. Holocaust Memorial Museum in 2009, the ambush of two police officers and a bystander by anti-government extremists in Las Vegas in 2014, and the 2015 massacre of nine people during a prayer meeting in a historic black church in Charleston.
HATE IN AMERICA: Lone Wolves is the third installment in ID's hit series, HATE IN AMERICA, which showcases stories from the case files of the SPLC, an organization that has been fighting hate and bigotry through litigation and education for more than four decades. According to the SPLC's 2015 Intelligence Report released earlier this spring, the number of extremist groups operating domestically grew by 14% from 2014, and the SPLC catalogued an astounding 892 hate groups in the US, including neo-Nazis, white nationalists, black separatists, Klansmen and other groups that target the LGBTQ community. These groups, according to SPLC, seek to divide our society through bigotry and, too often, violence.
HATE IN AMERICA is produced for Investigation Discovery by NBC News' Peacock Productions with Sharon Scott as President and GM and Elizabeth Fischer and Knute Walker as Executive Producers. For Investigation Discovery, Lorna Thomas is executive producer, Sara Kozak is senior vice president of production, Kevin Bennett is general manager, and Henry Schleiff is Group President of Investigation Discovery, American Heroes Channel & Destination America.
The Southern Poverty Law Center (SPLC)  http://www.splcenter.org
For more information, visit: http://www.peacockproductions.tv/
For more information, please visit InvestigationDiscovery.com
---