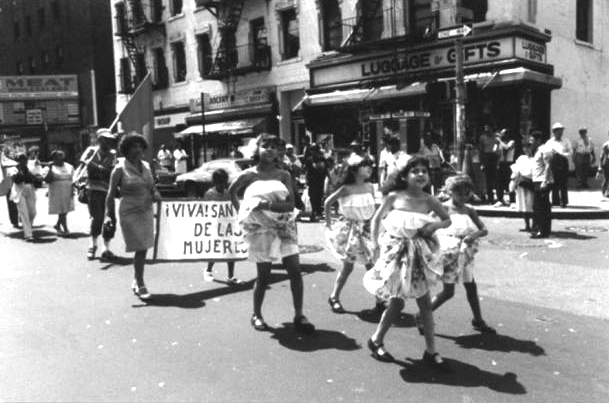 Festival Santiago Apóstol De Loiza En El Barrio, commonly known as the Loiza Festival in El Barrio, celebrates the African influence of Loiza, Puerto Rico in New York City. The festival was founded by Los Hermanos Fraternos de Loiza. Now in its 49th year, with an intergenerational team of organizers, the summer cultural event attracts a wide range of artists, craft vendors, and community leaders. With food vendors, artists' showcases, and interactive arts and crafts workshops for children, the festival welcomes all communities. If you want to have a blast creating child-friendly arts and crafts, listening and dancing to live beats, and/or savoring Latin cuisine, this festival is for you!
Plus, it's free!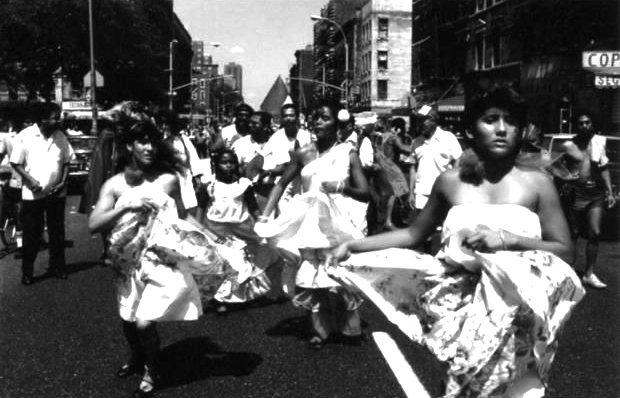 The festival will include the following elements and more:
Musical Performances: ¡Bomba Yo!, Herencia de Plena, Matteo y su Cumbalaya, Boricua Legends, Herencia De Mi Tambo,Bombazo Dance Company, Compañía Folklórica Ritmos & Taino Guatu Macu a Boriken, Los Hermanos Moreno.
Children's Day: (Friday, July 29th): A day of free fun interactive cultural arts workshops, games, face painting, stilt walker, magician, mobile children's library, performances, and pop-up playground. There will be activities throughout the weekend.
Sunday Processional of Saints: Departs from St. Cecilia Church E. 106 St. BTW Lexington & Park Avenues at 11:30am
Vendors of Traditional Foods and Crafts
The weekend of July 29 – 31, 2016 from 12pm to 8pm
The Loiza Festival of El Barrio brings the annual "Fiestas Tradicionales en Honor a Santiago Apóstol" in Loiza, Puerto Rico to El Barrio. Loiza, the heart of African culture and history in Puerto Rico, is known for highlighting the often silenced African traditions of the island. In New York City, the Festival has transformed to celebrate Afro-Puerto Rican traditions while honoring the African Diaspora as a whole, making the Festival a unique New York experience.
Free admission! Just come!
(New Location) E 109th Street BTW 2nd Ave & 3rd Avenue, New York, New York, WWW.CCCADI.ORG/LOIZAFESTIVAL
Related Articles