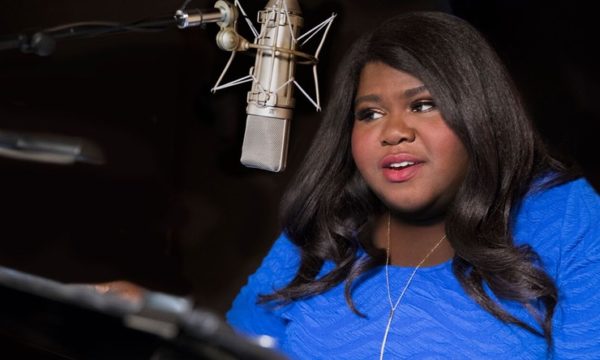 If you want to listen to Harlem's Gabourey Sidibe read from her memoir This Is Just My Face: Try Not To Stare — well, you've come to the right place. This Is Just My Face is the super-honest and inspiring story of the talented actress's life and career so far. Fans of Sidibe have seen her play a huge range of unique roles, and fallen in love with all the different characters she's embodied — but I think her own voice is my favorite of all.
In her memoir, Sidibe starts from her family home in Harlem, with a polygamous father and musical mother who supported her children by singing in the subway. Then she describes her career — starting with her first job as a phone sex "talker," all the way to her incredible career as a movie star. Sidibe talks about filming movies amongst "a superstar cast of rich people who lived in mansions and had their own private islands and amazing careers while I lived in my mom's apartment" — somehow managing to be super #relatable even while finding success most of us can only dream of.
If you've followed Sidibe for a while, you've no doubt seen how open and honest she can be on social media and in interviews — with her inspirational soundbites on everything from diversity to body positivity often going viral. Her memoir is no different: Sidible opens up about friendship, depression, mean comments, fashion, race, and weight in ways that will make you think differently. "If I could just the world to see me the way I see myself, would my body still be a thing you walked away thinking about?" is one wise question she poses to her readers.
The Empire actress headed to Audible Studios to record the audiobook version of her book — and from the sound of the adorable blooper reel below, it sounds like she had the time of her life recording it.
Both the print and audio versions of This Is Just My Face are out on May 1.
This Is Just My Face: Try Not to Stare (Audiobook) by Gabourey Sidibe, $11.99, Amazon
Related Articles
---