---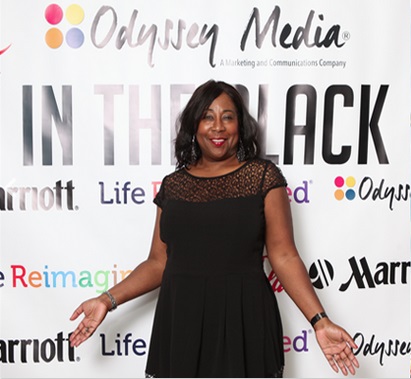 Get some tea, and turn on the radio with Linda Spradley Dunn. Linda is founder od Odyssey, which was created as a networking and educational experience/retreat for top female executives from Fortune 500/100 companies and steadily grew each year.
17 years later, Linda and her team decided to expand the brand to create the "In the Black" Tour to reach a broader audience. The "In the Black" Tour will feature experts in the business, fashion, lifestyle and finance industries who will speak to attendees about how to grow their businesses to the next level, encourage women to build or start a business and inspire women to climb the corporate ladder in their current career – she tells us what's next and the end of the tour in November 2015! Today's show with Linda was taped live with Danny Tisdale on Harlem World Radio. http://www.odysseymc.com/cpages/in-the-black
Click HERE To Listen Now!
Check out the "In the Black" Tour post on HarlemWorldMag.com HERE.
Check out more great Harlem World Radio interviews here, itunes or download them wherever you get your podcasts.
Related Articles
---