---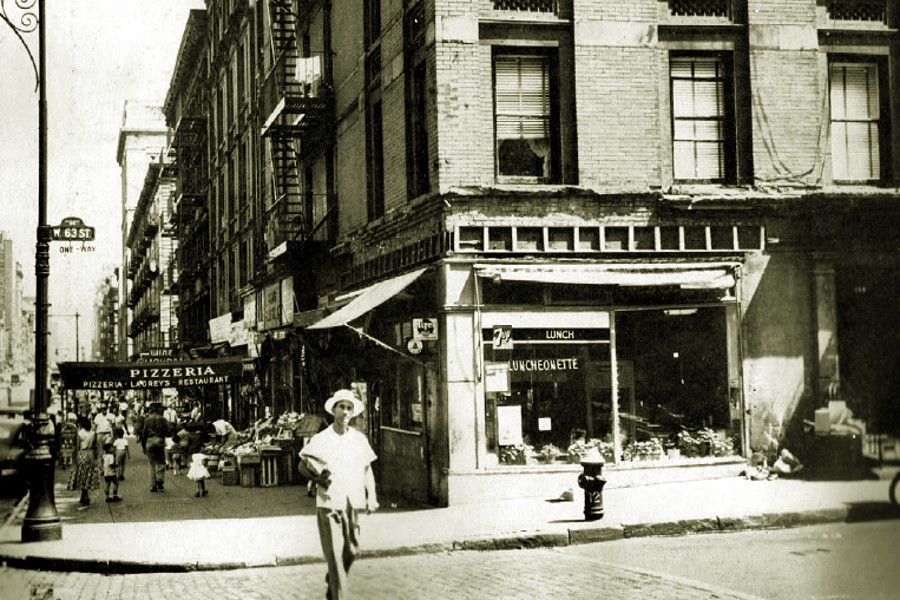 Lincoln Center for the Performing Arts (LCPA) today announced its fall/winter programming, reflective of its artistic vision, featuring a mix of collaborations with constituents across Lincoln Center and a focus on genres historically underrepresented on campus.
"Embedded in the promise of Lincoln Center is the democratic ideal that, as John D. Rockefeller III put it, 'The arts are not for the privileged few but for the many.' We are doubling down on our work to make more people feel more welcome here, prioritizing deep and lasting connections with those who've not seen themselves at Lincoln Center," said Shanta Thake, Ehrenkranz Chief Artistic Officer of LCPA. "On the heels of our Summer for the City season, having welcomed hundreds of thousands of New Yorkers, many for their first concert experiences, we look towards the reopening of the new David Geffen Hall and continuing this wider welcome throughout the fall, winter, and beyond. Lincoln Center for the Performing Arts means all the performing arts. We take an expansive view of artistic excellence and creative achievement, and we are thrilled to welcome back everyone who joined us this summer and, we hope, many more."
Lincoln Center Presents programming will focus in three key areas:
Collaboration with campus constituents Centering art forms historically under-represented on campus Welcoming wider audiences and communities
Innovative uses of physical resources are also central to LCPA's programmatic vision, transforming Lincoln Center's 16-acres of outdoor spaces—particularly during LCPA's signature summer seasons—and discovering new uses for many of the indoor spaces on campus.
This includes:
Reimagining the types of experiences that belong in a traditional concert hall;
Utilizing non-theater spaces like the new David Geffen Hall's Karen and Richard LeFrak Lobby, Kenneth C. Griffin Sidewalk Studio, and Leon and Norma Hess Grand Promenade;
Multi-venue "Takeovers" centering one theme or cultural exploration; and
Increasing focus on the David Rubenstein Atrium which will be home to many more programs at the intersections of the arts and civic life and is newly equipped to stream events worldwide.
"This has been a time of true experimentation at Lincoln Center. Shanta's bold vision has allowed us to not just find ways to navigate through COVID, but also reimagine who we serve and how we serve," said Henry Timms, President and CEO of LCPA. "We look forward to filling the new David Geffen Hall, the campus, and more with dynamic and diverse programming."
The majority of Lincoln Center Presents programs will be FREE or Choose-What-You-Pay. Piloted in the winter and summer of 2022, these strategies have proven successful in helping break down one barrier to welcome at Lincoln Center: cost.
Throughout Summer for the City, more than 75% of audiences were new to LCPA, meaning they had never before reserved a ticket, and 45% identified as BIPOC.
Lincoln Center Presents Fall/Winter Highlights Include:
Working with Constituents on Dynamic New Collaborations
Centering artists and disciplines that are under-represented on campus
'Legacies of San Juan Hill' Web Portal In collaboration with a diverse set of contributors, Lincoln Center will soon launch Legacies of San Juan Hill, a digital resource that aims to explore the ethnically diverse, largely working-class Manhattan neighborhoods that existed in and around the area where Lincoln Center was built in the 1950s and 60s—home to some the largest Black and Puerto Rican populations in New York City in the first half of the twentieth century. This site is a resource that will grow over time. It will include images, essays and articles, maps, archival content, and more, all of which will offer insight into the complex history of the area and its culture. It will uplift the voices of the people who lived here, worked here, and created here, as well as those who live here now;
A series of free artistic programs, Sounds of San Juan Hill, at the David Rubenstein Atrium and Weeksville Heritage Center, examine the history of the area before Lincoln Center, leading up to the world premiere of Etienne Charles' San Juan Hill: A New York Story, a work that reconsiders the culture and heritage of the lost San Juan Hill neighborhood, once part of Lincoln Square and adjacent to where Lincoln Center now resides;
Multi-genre Takeovers will enliven the hall, with music, dance, theater, and the visual arts colliding. Festivals will offer opportunities to experience Lincoln Center's physical campus in new ways and be immersed in thematic programs, like AFROPUNK + LINCOLN CENTER Black HERstory Live, and globalFEST;
LCPA's new artists-in-residence are key to shaping artistic offerings, part of their new, full-time staff roles. Poet Mahogany L. Browne and Designer Mimi Lien will each lead programming elements focusing on spoken word and public sculpture, respectively, and building upon their recent signature Lincoln Center initiatives: Browne's poetry and spoken word series, We Are The Work in 2021 and S3 Underground in 2022; and Lien's art installation The GREEN which radically reimagined Josie Robertson Plaza in 2021;
The reprisal of An Orchestral Tribute to the Notorious B.I.G., a concert symphony performance with multi-instrumentalist and composer Miguel Atwood-Ferguson's celebration of the New York icon's musical legacy;
A sneak peek of Jaime Lozano and Neena Beber's new Broadway musical, Frida The Musical, about the life of famed artist Frida Kahlo;
K Allado-McDowell's Song of the Ambassadors, a groundbreaking opera in development that unites technological and scientific innovation with sound healing;
Works & Process and Lincoln Center continue the partnership that began with co-commissioned video premieres filmed on the Lincoln Center campus during the early days of the pandemic. This fall, a celebration of NYC hip hop and street dance culture features three performances—social, street and freestyle dance pieces—in the Clark Studio Theater.
Jookin', a loose-limbed, balletic blend of hip hop and modern that started on the streets of Memphis and has grown to become one of the contemporary dance world's most vibrant and vital movements, takes center stage in Lil Buck's Memphis Jookin. Scored with homegrown beats that evoke the Southern clubs where jookin' got its start, Lil Buck leads a cast of the scene's leading jook dancers in this Rose Theater engagement.
Little Amal is a twelve-foot-tall puppet who has traveled 5,000 miles from the Turkey/Syria border across Europe to the UK. During her journey, she has been welcomed by hundreds of artists as well as almost a million people live and tens of millions online. She has become an internationally recognized symbol of human rights, especially those of refugees and asylum seekers.  Her name means "hope" in Arabic. Directed by Tea Alagić and presented in collaboration with Jazz at Lincoln Center, New York City Ballet, School of American Ballet and the New York Philharmonic, Amal's visit to Lincoln Center is an opportunity to welcome Amal to New York. It is part of Little Amal Walks NYC, a co-production between St. Ann's Warehouse and The Walk Productions in association with Handspring Puppet Company (War Horse), who created and designed Amal.
Welcoming More People to the Arts at Lincoln Center
View a chronological listing of all LCPA programs HERE and below.
Tickets to October – December performances go on sale September 20 at noon, with a presale for Friends of Lincoln Center starting September 15 at noon.
More info is HERE.
Photo credit: Little San Juan, Wikipedia.
---