---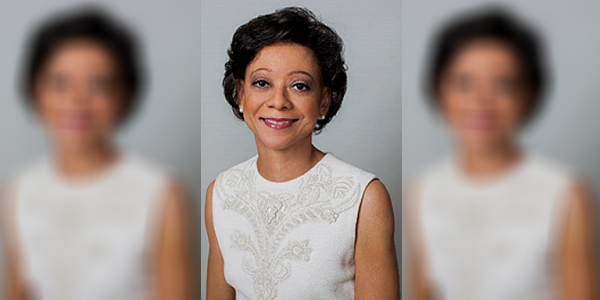 Lincoln Center for the Performing Arts (LCPA) today announced the appointment of Leah C. Johnson as Chief Communications and Marketing Officer. A communications strategist and entrepreneur with deep experience across sectors, Johnson joins Lincoln Center effective immediately. In this newly created position, Johnson will unite all of LCPA's strategic communications and marketing functions.
"The arts should be central to our daily lives. They connect us to the best in ourselves and one another, enliven our imaginations, and transcend the ordinary. Our goal is to share the best of the arts here at Lincoln Center with the most people. I know Leah will help extend this welcome to all – from our friends and neighbors here in New York City to arts lovers around the world," said President and CEO Henry Timms.
"Throughout her extraordinary career, Leah has shown tremendous insight, creativity, and commitment to civic responsibility and the spirit of community," Timms continued. "All of these are core to who we are at Lincoln Center. Leah will be a phenomenal asset as we seek to highlight the vitally important role of the arts and build upon the extraordinary work that happens across campus every day."
"My parents took my sister and me to Lincoln Center often as children, and we fell in love with this extraordinary place. The performing arts were transformative for me, teaching me about beauty, compassion, creativity, and the universal experiences of life," said Johnson. "Our challenge is to advocate on behalf of the arts, both on and off our stages. I'm thrilled to join the team and look forward to working alongside our world-class constituent organizations to share our collective stories and find innovative ways to help our work resonate far and wide."
Lincoln Center is home to eleven distinguished cultural organizations and is an international leader in arts education, serving more than six million people on campus annually and millions more through broadcast and digital channels.
LCPA's summer offerings animate the campus's indoor and outdoor spaces with a range of performances and educational programs. The Mostly Mozart Festival, which opened last week with performances by the Mark Morris Dance Group, runs through August 10. Lincoln Center Out of Doors opens July 25 and offers an array of free performances, including music, dance, spoken word, and film. The David Rubenstein Atrium's robust calendar of free events continues every Thursday evening. Lincoln Center Education's professional development program for artists and educators, Summer Forum, runs through July 26. And Midsummer Night Swing, the beloved New York tradition, recently concluded its 30th anniversary season.
Leah's rich and wide-ranging experience as a communications strategist, independent board director, and entrepreneur spans the worlds of nonprofit organizations, advocacy, politics, and business. She has led teams and advised Fortune 250 CEOs, nonprofit organizations, and high-level political campaigns on how to define and promote brand value while navigating complex, challenging environments. Most recently, Leah founded and led LCJ Solutions to bring her holistic strategic communications philosophy to a wide variety of clients.
Before founding LCJ Solutions, Leah served as the Senior Vice President of Corporate Affairs at Citigroup, Inc. Prior to joining Citigroup, Leah was Vice President of Corporate Communications for Standard and Poor's. In the public sector, Leah served as Press Secretary for then-Mayor David N. Dinkins's reelection campaign and was Deputy Director of Communications for the Clinton-Gore '92 New York State Coordinated Campaign.
Leah began her communications career at the NYC Health and Hospitals Corporation. She became Director of Public Affairs at Kings County Hospital Center, where she developed campaigns that helped inform public health policy on the treatment of HIV/AIDS.
Leah is an accomplished public speaker and frequently contributes to forums and seminars for communications and marketing professionals and business leaders. Her pro bono work has included advising political campaigns and the Firearms Accountability Counsel Taskforce (FACT), a consortium of law firms devoted to pursuing legal strategies to address America's gun violence crisis.
She is an Independent Director at Pluralsight, whose mission is to democratize tech skills, and is a member of the company's Corporate Governance and Nominating Committees. She is also a member of Pluralsight One's Advisory Board, which is the company's social enterprise. Leah also serves as Vice-Chair of Planned Parenthood New York City's Board of Trustees and leads its Issues and Advocacy Committee. She is a mentor with W.O.M.E.N. In America and a founding trustee of Pollyanna, Inc., which creates platforms for organizations to improve diversity and inclusion.
Leah was appointed by Mayor Bill de Blasio to the Board of The Trust for Cultural Resources of the City of New York. She is a Trustee of the Museum of the City of New York and recently joined the Board of New York Public Radio. She served as a member of Trinity Wall Street's Vestry and is a long-standing member of The Dalton School's Board of Trustees.
Leah is a graduate of Harvard College and holds a B.A. in Psychology. A Brooklyn native, Leah makes her home in East Harlem with her husband and daughter.
Photo credit via https://twitter.com/lcjsolutions
---