---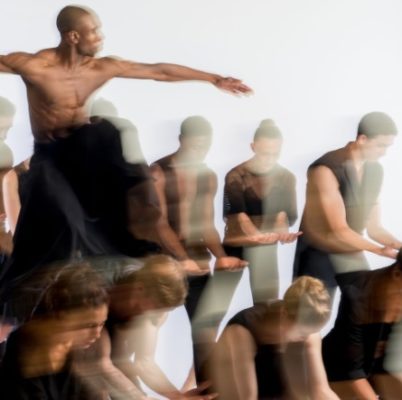 The enduring legacy of pioneering dancer-choreographer José Limón will be feted at Aaron Davis Hall as the Limón Dance Company brings two of his most acclaimed works to Harlem audiences for the first time during a 7:00 p.m. program on Tuesday, October 24. The program, presented by City College Center for the Arts (CCCA) and the José Limón Dance Foundation, will also present daring new works from three rising stars of the dance world.
Harlem's Hector 'Macho' Camacho elected to Boxing Hall of FameIn his heyday in the ring, there was nobody quite like Hector Camacho. Now, three years after his un…Dec 17 2015harlemworldmag.com
A titan of modern dance, José Limón was recognized for both his visionary choreography and for helping audiences reimagine the role of male dancers through his visceral, powerful performances. Born in Mexico, Limón's career in dance began after he moved to New York City where he studied under the tutelage of Doris Humphrey and Charles Weidman. Founding the Limón Dance Company in 1946, he went on to establish himself as a trailblazer, introducing new techniques and choreographing pieces that have gone on to become standards of American dance.
Sesame Street's Sonia Manzano At The Children's Museum In HarlemSugar Hill Children's Museum of Art & Storytelling is springing into the season with lots of special…Apr 1 2016harlemworldmag.com
Two of Limón's most celebrated works, both of which premiered at the American Dance Festival, will be performed. The Moor's Pavane: Variations on the Theme of Othello, one of Limón's masterpieces, premiered in August 1949. Created to music by English composer Henry Purcell in the form of a pavane, a stately dance of the 16th century, it tells the story of the hapless Moor, his wrongfully suspected wife, his treacherous friend and his friend's wife. The four characters portray the tragedy of Everyman, and the ballet is, therefore, timeless in its implications. The Moor's Pavane has been staged by Limon reconstructors for American Ballet Theatre, the Paris Opera Ballet, the Royal Danish Ballet and other major companies around the world. A Choreographic Offering premiered in August 1964. Set to music by J.S. Bach, the work was created as a tribute to Limon's mentor, Doris Humphrey. It is based on movements from her dances and contains variations, paraphrases and motifs from 14 of Humphrey works. The suite has been staged for companies in Canada, South America and Europe.
Walter's World: Weekend Picks Jazz, Dance and CabaretBy Walter Rutledge This is going to be one beautiful autumn New York weekend. So why not take a fe…Oct 20 2012www.harlemworldmag.com
As part of their mission is to present classic pieces by José Limón and to provide a platform for emerging talent, the Limón Dance Company will also present bold new dance works by Adam Barruch, Rosie Herrera and Yin Yue. The evening's program also has the honor of serving as the company's first public performance in Harlem following the group's move to the Everett Center for the Performing Arts in the storied New York neighborhood two years ago.
"The José Limón Dance Foundation is honored to call Harlem its home and thrilled to have the City College Center for the Arts as a partner in this important community endeavor for years to come," said Juan José Escalante, executive director of the José Limón Foundation.
"The rich history and choreographic masterpieces created by José Limón make him an American treasure and we are so delighted to partner with The José Limón Dance Foundation to make this special performance possible," said CCCA Managing Director Gregory Shanck.
Dance Theatre Of Harlem's Virginia Johnson Among Dance Award RecipientsJody and John Arnhold have donated $4.365 million to Teachers College, Columbia University to establ…Oct 20 2016harlemworldmag.com
Tickets for the performance are $20 for general admission and $10 for seniors, students and veterans. Tickets can be purchased online at www.citycollegecenterforthearts.org or by calling the box office at (212) 650-6900. Patrons wishing to buy tickets in person may visit the Aaron Davis Hall Box Office Tuesday through Friday from 12 noon to 6 p.m.
Aaron Davis Hall is located on the campus of the City College of New York, at West 135th Street and Convent Avenue (129 Convent Avenue).
City College Center for the Arts can be followed on Twitter at @ccnyarts. The José Limón Dance Foundation can be followed on Twitter and Instagram at @LimonDance. For more information on this program and other events at Aaron Davis Hall, please visit www.citycollegecenterforthearts.org.
Related Articles
---