---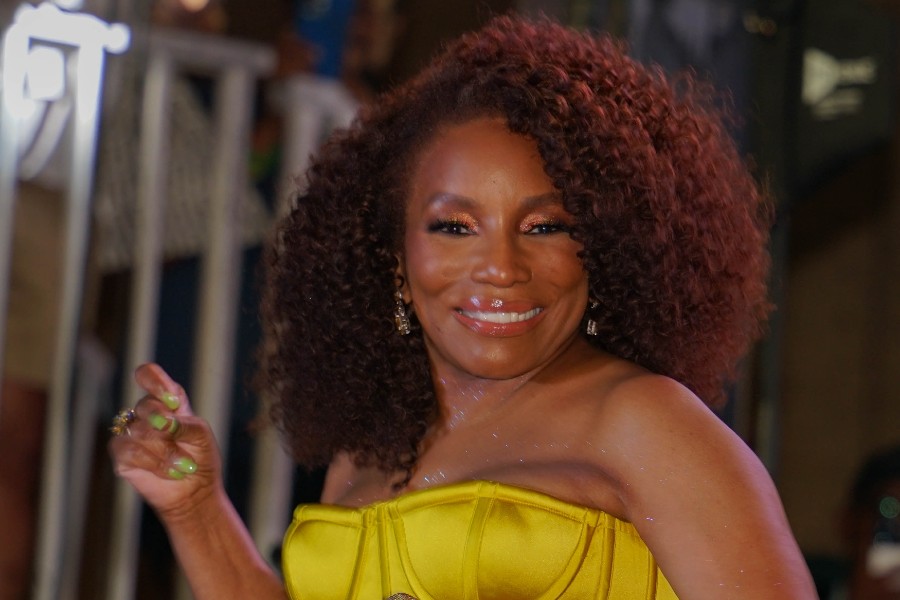 By Lil Nickelson
Stephanie Mills took to the 5th Avenue Stage of Harlem Week's Summer In The City program on Saturday, August 19th, 2023, a little later than scheduled but she was more than worth the wait.
Her fans started arriving very early on a beautiful sunny afternoon with their own fold-up chairs to make sure they had prime viewing seats for her headlining performance that evening. They had the opportunity to take in live performances by multiple R&B and hip-hop stars in the concert on this stage, all sponsored by RiseUp NYC.
Food and retailer vendors were stationed nearby as well as comfort stations too; there was even a park for the kids to go and run and play in as well. Out of the three-stage areas strategically set up along 135th Street this day in Harlem, the 5th stage had the most people seated, who may have ventured out, but they kept their spaces because they came to see Stephanie Mills perform.
Stephanie's vocal talents were recognized in Harlem long before the rest of the world caught on when at 11 years old, she won the Apollo Theater's Amateur Night 6 weeks in a row. Stephanie and her vocal talents became known around the world when this 16 year old gospel singer from Brooklyn's Cornerstone Baptist Church graced the stage as Dorothy in the Broadway musical, The Wiz. Today at 66 years old, she told it the audience, that she is just as humble and God-centered as she was 50 years ago.
She began her segment with her hit tune, "I Never Knew Love Like This," and then brought her son, Farad Mills, who was born with Down syndrome out on the stage and introduced him to Harlem. Next, Stephanie followed up with her mega-hit, "Feel The Fire." An interesting point is Peabo Bryson wrote and recorded the song first, and he has stated that after Stephanie released it, he received more exposure as a writer and a much bigger payday when she recorded it. Stephanie then cited her source of strength in God before she sang, "Never Could Have Made It," a gospel tune written and originally performed by Bishop Marvin Sapp.
The sun had gone down by the time Stephanie concluded her segment, but I saw many happy faces leaving from that 5th stage. Bravo to Stephanie Mills and to her loyal fans.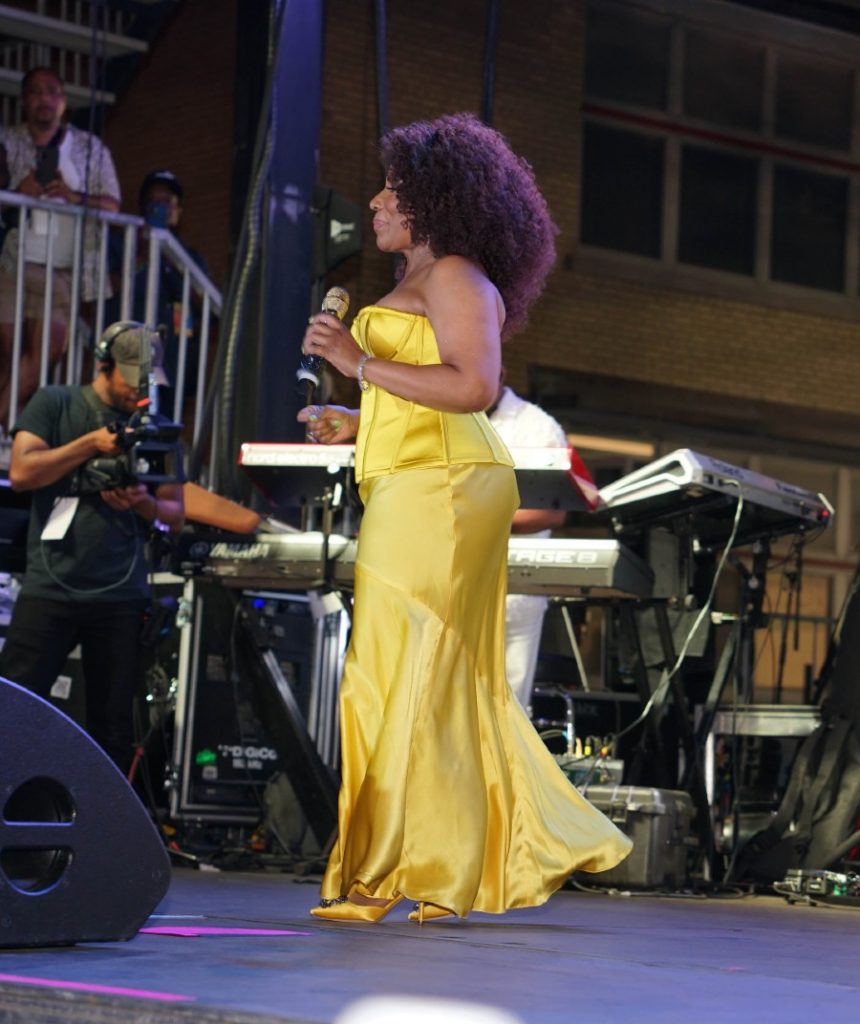 Lil Nickelson
Experienced Senior Consultant with a demonstrated history of working in the food & beverages industry. Skilled in Sales, Management, Business Development, Marketing Strategy, and Social Media. Strong consulting professional with a Master of Business Administration (MBA) focused in Finance and Financial Management Services from New York University – Leonard N. Stern School of Business. She has worked as a columnist in Harlem, Dining With Miss Lil with Harlem World Magazine for many years. Read more about Lil Nickelson.
Photo credits: 1-2) Rudy Collins.
---