---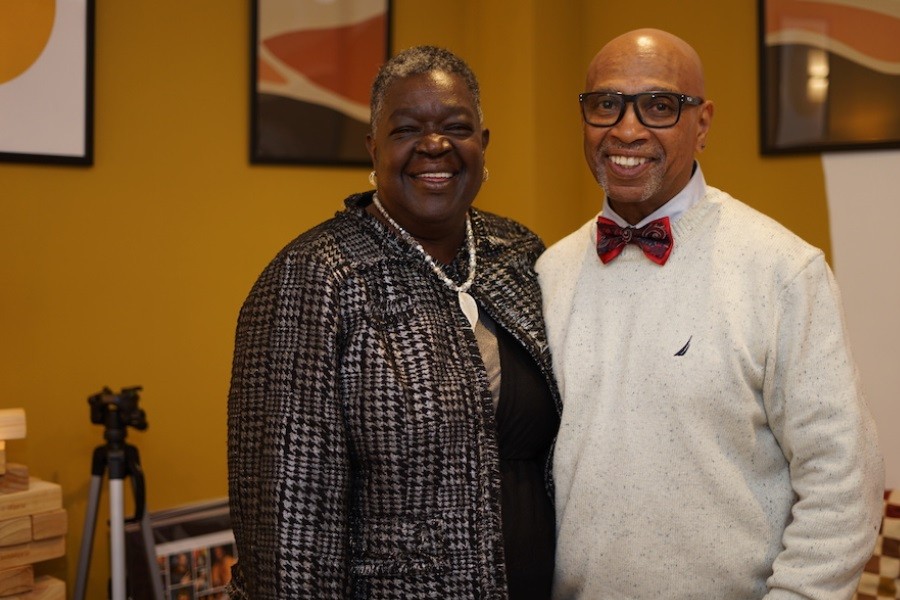 On Saturday, June 3rd, 2023, at 2:30 pm EST, I made my way into the Harlem Business Alliance office located at 275 Malcolm X Blvd, in Harlem, NY.
I attended "The Wright Time Talk Back w/ Ronnie Wright," a live interactive event that featured the renowned "Photographer to the Stars" Ronnie Wright hosted by The Hip Hop Path. The Hip Hop Patch is the brainchild of Steven Thompson and Kevin Logan. It is a collective experience platform that serves to bridge the gap between all generations who embrace hip-hop in this 50th-year anniversary through hosting media events like this one. Sirius XM/MTV Journalist Alonzo Green served as the moderator as a slide presentation of Ronnie's photographs of icons of hip-hop culture was displayed for attendees.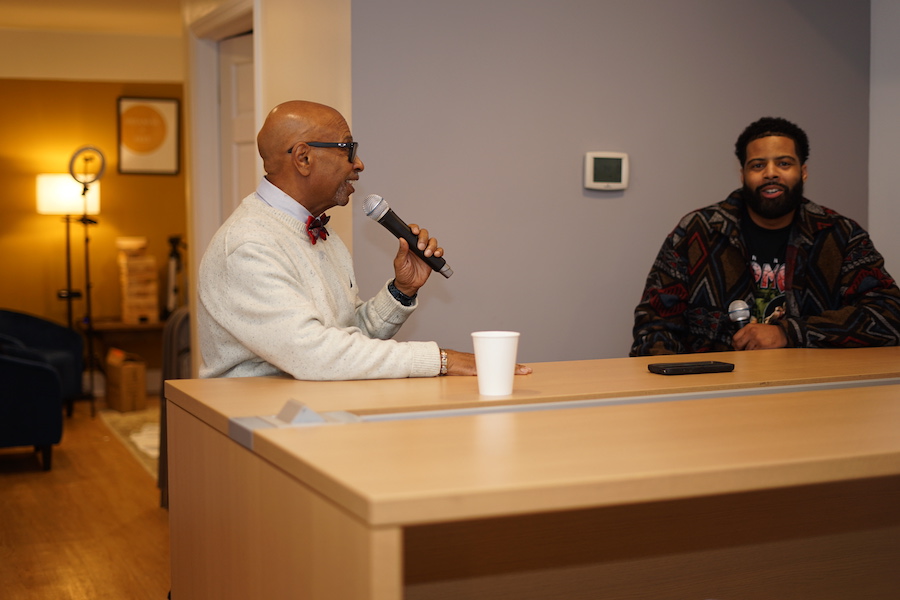 Through the years Ronnie with his unique style and swag has earned global recognition for enhancing the photographic display of our Black experience in America through his photography of Black artists at work and play.
This event centered around celebrating hip hop music's 50th anniversary with his countless photos of legends like Heavy D, Tupac, Jay-Z, Biggie Smalls, and Eazy E to name just a few. Ronnie could assemble a photographic journey through other music genres like R&B, jazz, and funk music too, as well as movies and sports entertainment circles.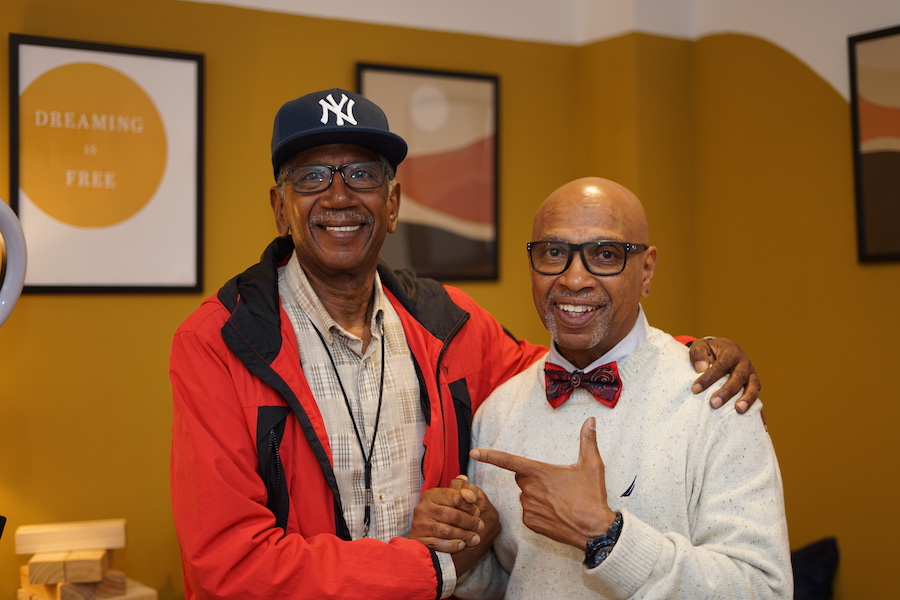 Ronnie Wright started doing photography back in the 1980s in the DC/Maryland area, and initially paid to get admission into the events. "Parliament Funkadelic was one of the first performers that gave me a chance to hang out with them after the concert and they simply loved my candid shots. Michael Jackson was very accessible to me as well,' was his response when I asked who gave him his first big break. He began billing himself as a celebrity photographer around this time, but truth be told Ronnie always knew he was going to be "a somebody" someday since we were kids growing up on 151st Street between Amsterdam Avenue and Broadway in Harlem.
When asked which celebrities touched him the most he replied, "The first experience that comes to mind is the goosebumps I felt on my arm when Lena Horne wrapped hers around mine. Meeting Cab Calloway, and then getting to play him recently in a made for streaming tv production. Walking up to Ray Charles in the airport and his agreeing to talk with me and let me photograph him was another treat I had no idea was coming my way. Getting the opportunity to work with Gordon Banks three times; what an honor to be in his presence."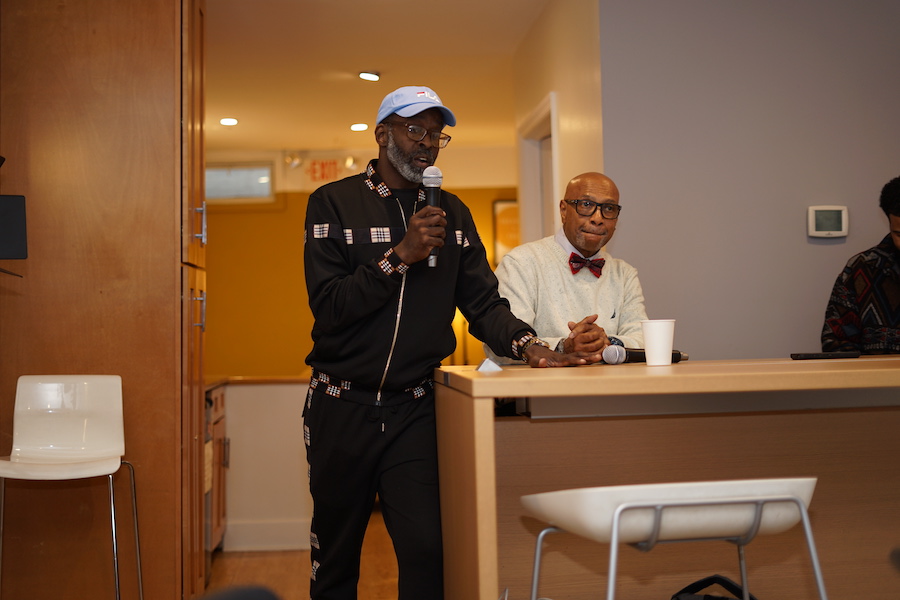 Today it is rare that a concert, premier or listening party is going on in NYC and you do not see Wright's face behind the camera. Ronnie's work is so coveted celebrities seek him out and insist on having him do all of their photography work. I can't wait for him to set us up for a group shot on the basketball court this coming July at our neighborhood reunion. My neighborhood friend Ronnie Wright does Sugar Hill proud.
Photo credits: 1) Lil Nickelson and Ronnie Wright. 2) Ronnie Wright and Alonzo Green. -3) Rudy Collins and Ronnie Wright. 4) Steven Thompson, Hip Hop Path Producer and Ronnie Wright. By Rudy Collins.
---