---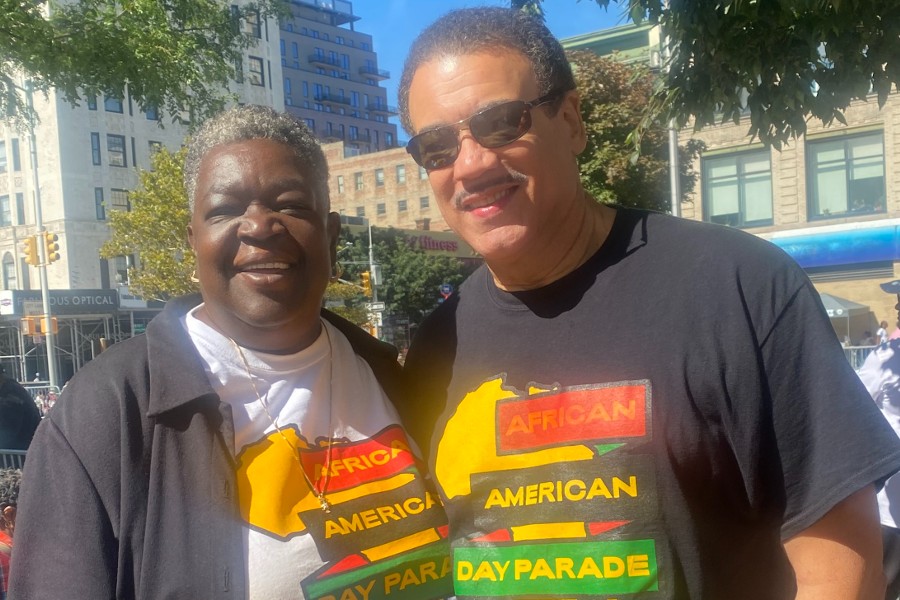 By Lil Nickelson
The African American Day Parade, Inc. ("AADP") was founded in 1968, and the 54th annual parade took place on a beautiful afternoon in Harlem on Sunday, September 17th, 2023.
Every third Sunday in September, this annual event celebrates with participants from other states making it one of the largest African American parades in America.
During the Harlem Renaissance, Harlem was named the Black capital of America so the parade runs along Harlem's widest street, Adam Clayton Powell Boulevard (formerly known as 7th Avenue) from West 112th Street and ended further uptown on West 144th Street.
Dr. Bob Lee and other WBLS and AADP staff were stationed at the viewing stage in front of the Harlem State office building to announce parade participants.
The main mission of the parade is to inspire a world where African Americans proclaim independence within our communities in the areas of business, education, health, arts/culture & politics/government.
This year AADP chose arts & culture as the main theme in 2023. Grand Marshals, Marshals, and Honorary Guests from a cross-sector of celebrities and artists were on display.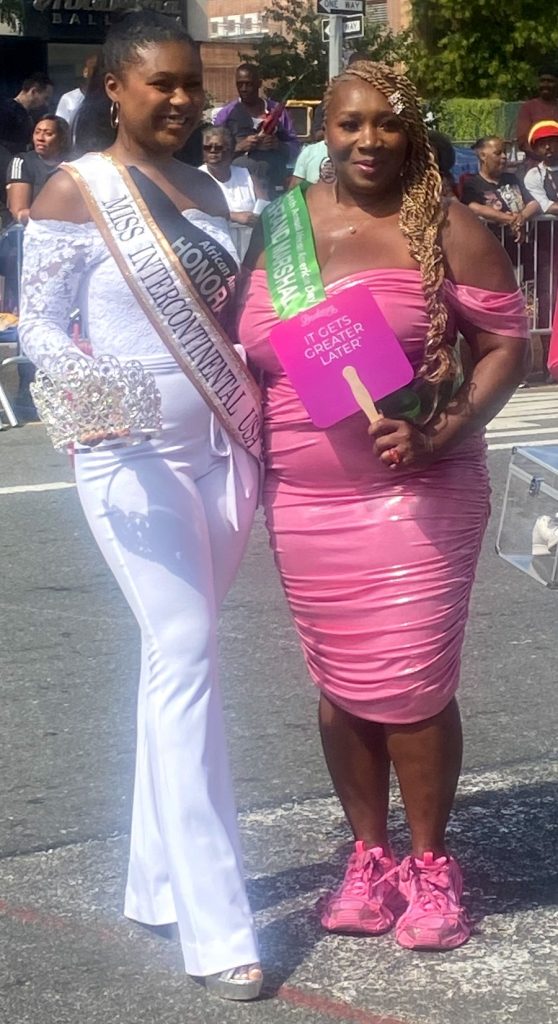 This year's grand marshals are:
Bevy Smith – Award-Winning TV & Radio Host, Actor, and Author. Her debut book, "Revelations: Lessons from a Mutha, Auntie, Bestie" details her transition from a fashion advertising executive into a media personality and always fabulous Harlem girl.
Joy Bivins – Director of the Schomburg Center for Research in Black Culture, which houses the world's premier collection of archived materials related to African, African diaspora and African American life, history, and culture.
Ashley Keiko – an up-and-coming saxophonist, composer, singer/songwriter, and entrepreneur who has studied classical piano, alto saxophone, and music teacher.
Joaquin Dean – legendary and globally respected figure within the Hip Hop community as the Founder and CEO of Ruff Ryders Entertainment. Ruff Ryders 2 The Rescue runs a nonprofit community watch/youth music-based program.
This year's marshals were:
Musa Jackson – one of the pioneering Black male models, is also a writer, editor, producer, community leader, activist, and entrepreneur.
Anna Glass – Executive Director of the Dance Theatre of Harlem, involved in the performing arts as both an artist and arts administrator.
Robert Garland – Artistic Director of the Dance Theatre of Harlem and former principal dancer.
Reverend Deacon Rodney Beckford – Director, Lt. Joseph P. Kennedy Center in Harlem run by Catholic Charities Community Services, NY.
Cashflow – known as "The Young King of Story Telling Rap", he is a rapper, community leader and influencer.
DJ Drew Carter, a.k.a. Grandmaster Dee – was the turntable artist in hip hop group, Whodini.
Billy Mitchell – "Mr. Apollo" Apollo Theater Tour Director. He is an actor, director, voice-over artist, mentor, youth group sponsor, producer, and lecturer.
Honorary guests included Amber Corbett – The first African American Woman "Miss Intercontinental USA 2023," Nikoa Evans Executive Director, Harlem Park to Park, actor Stephen Barrington, and executive producer Shalimar " Renegoti8tor " Davis.
Keith Wright's legendary early morning pre-parade breakfast at Harlem Tavern was well attended by community leaders and elected officials.
Lil Nickelson
Experienced Senior Consultant with a demonstrated history of working in the food & beverages industry. Skilled in Sales, Management, Business Development, Marketing Strategy, and Social Media. Strong consulting professional with a Master of Business Administration (MBA) focused in Finance and Financial Management Services from New York University – Leonard N. Stern School of Business. She has worked as a columnist in Harlem, Dining With Miss Lil with Harlem World Magazine for many years. Read more about Lil Nickelson.
Photo Credits: Hazel Rosetta Smith and Lil Nickelson 1) Lil Nickelson and Dr. Bob Lee. 2) Amber Corbett and Bevy Smith.
---