---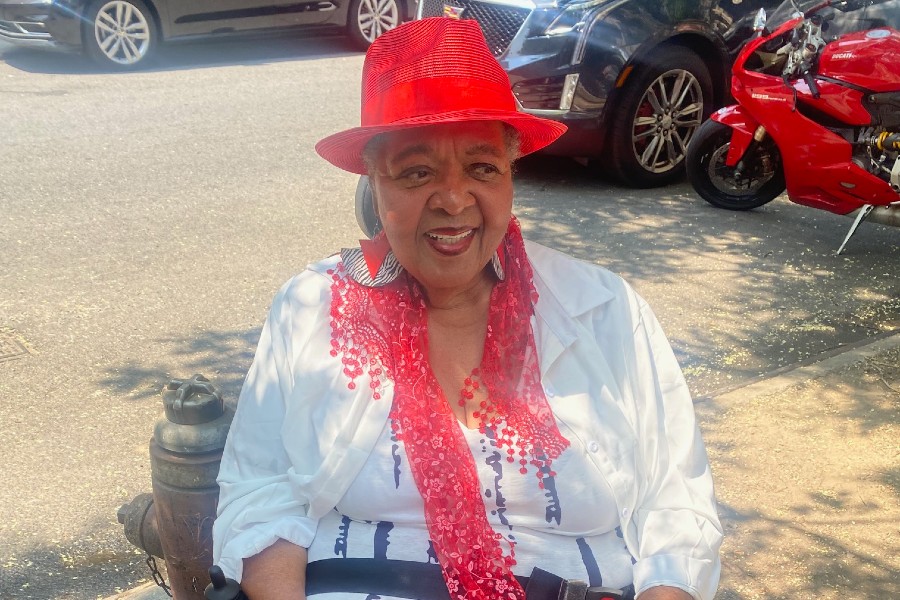 By Lil Nickelson
On Sunday, August 6th, 2023, The Harlem Honeys & Bears held their annual "Music, Munch & Mingle" at 129 West 138th Street in the Shugah Baybees Tot Lot in Harlem.
The Lot is right across the street from Abyssinian Baptist Church from 12 Noon to 5pm. This annual event helps the team of senior citizens subsidize their expenses, and this year it featured raffles, clothing, accessories, reflexology back massages, art, home décor, crafts, jewelry and so much more. Hot fried whiting fish sandwiches were on sale along with a cup of ice, cold lemonade. I even met Jaelyn Williams, a 9-year-old author there promoting her self-published book, "I Remember the Day the World Stopped," about her COVID-19 pandemic experience.
Established in 1979, The Harlem Honeys & Bears Senior Swim Team, Inc., is the only synchronized swimmer team made up of senior citizens in the United States! That's right, they are black senior citizens and are synchronized swimmers. Members are aged 55 years and older and are expected to attend practice a minimum of twice weekly. Most of the women started coming to the pool after they retired to keep fit and stay active. Swimming skills encompass four levels: beginner, intermediate, advanced, or synchronized and competitive. No matter their age, disability or challenge, coach Oliver Foote works with the team making sure their formations, spacing, and steps are tight. I'm told that he creates different segments for members with disabilities to showcase their strengths.
I met the Harlem Honeys & Bears on dry land at an awards celebration one evening when I was seated at a table with them back in 2018. I asked one member, Rasheeda Ali what procedures I had to go through to interview them, and she enlightened me. Miss Rasheeda who is in a wheelchair due to arthritis waits for the water temperature to reach at least 81 degrees before she enters the water. "I feel better in than out of the water. The lift chair puts me in the water. Once I'm in I can walk in the water like I used to do on dry land; the water has healing powers and I feel like my old self. When I get out after working out that good feeling that I have last for the rest of the day," Miss Rasheeda proudly states.
Back then they were operating out of the Hansborough Recreation Center located at 35 West 134th Street in Central Harlem until the pool went under renovation and then COVID-19 hit town; they now practice at Denny Farrell Riverbank State Park located at 679 Riverside Drive in West Harlem. Some members of the team have been swimming their entire lives, segregated pools notwithstanding; others didn't conquer their fear of the water until they were well into their 60s.
Together, they've won awards, overcome chronic illnesses, forged friendships, and perhaps most importantly, shared their passion and skills with the community at large through a youth swim program at Hansborough. "Your reward as a coach is to see these young men and women gliding through the water with the least effort," says Luther Gales, team president. And when studies show that Black youth are statistically more likely to become victims of accidental death by drowning, the Harlem Honeys & Bears are doing more than sharing the gift of sport — they're saving lives.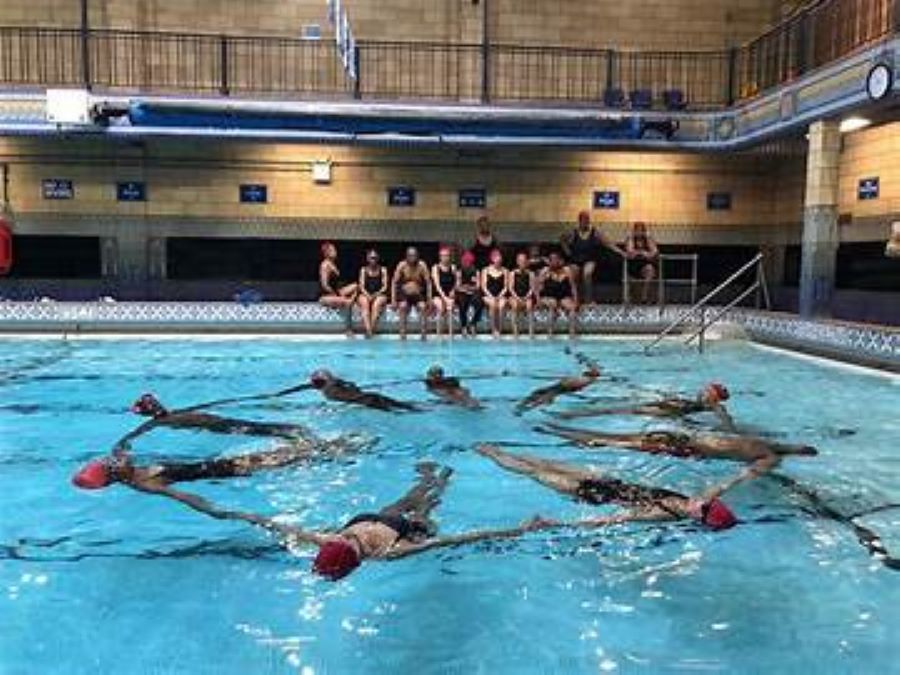 If you would like to contribute to The Harlem Honeys & Bears you can do so via Zelle to 646.752.3015 Carrie See-Yuen, a team member.
Happy senior citizens day!
Lil Nickelson
Experienced Senior Consultant with a demonstrated history of working in the food & beverages industry. Skilled in Sales, Management, Business Development, Marketing Strategy, and Social Media. Strong consulting professional with a Master of Business Administration (MBA) focused in Finance and Financial Management Services from New York University – Leonard N. Stern School of Business. She has worked as a columnist in Harlem, Dining With Miss Lil with Harlem World Magazine for many years. Read more about Lil Nickelson.
Photo credits: 1) Lil Nickelson. 2) Photo.
---