---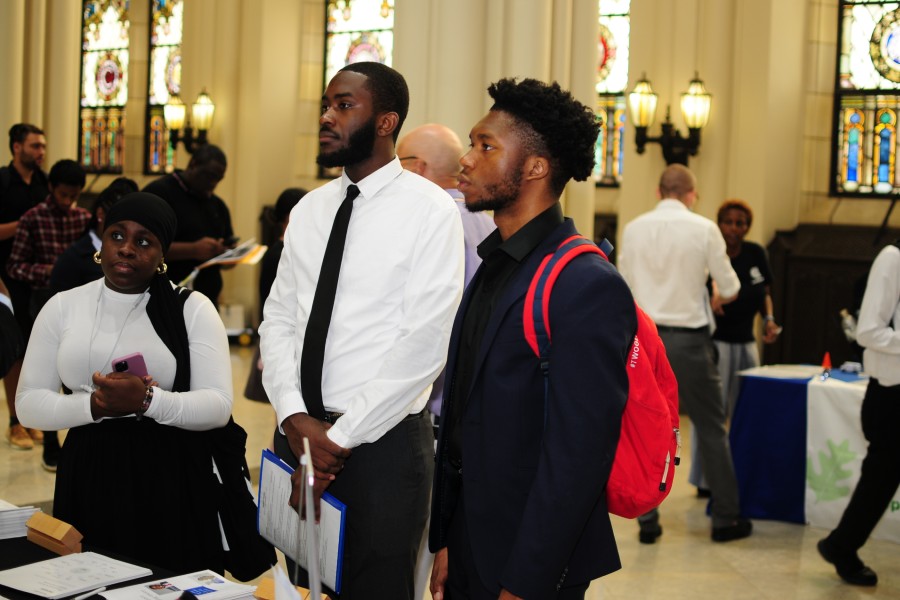 By Lil Nickelson
On Wednesday, August 16th , 2023, The Greater Harlem Chamber of Commerce ("GHCC"), Amazon Access, West Harlem Development Corp., and The City College of New York sponsored a jobs event.
Harlem Week's 2023 NYC Jobs & Careers Fair started at 10 am in The Great Hall on the City College campus located in West Harlem on Convent Avenue near 138th Street. It was a beautiful day, and it was the right time in the right space to provide job seekers with access to potential employment opportunities as well as tips and information on how to get one "foot in the door." You can razzle and dazzle them with your excellence once you get your foot in the door.
Twenty-seven organizations from banking, finance, technology, education, construction, health, restaurants, and hospitality fields, and government agencies were represented looking to speak with job seekers and explain their current openings. The National Parks Foundation was seeking to educate job seekers about seasonal positions they will have available this coming May through October 2024 and well as providing the website to look for permanent positions. The New York Urban League was recruiting people to enroll in their job readiness program. I saw quite a few people that needed tips and only hoped they would make it over to their table.
NYC Dept. of Health & Mental Hygiene was actively recruiting for two work positions that require you to work on-site: City Research Scientist and Lab Technician; these positions require bachelor's and/or master's degree. Same thing for Infrastructure Engineering Inc. which was naturally looking for engineers. Let me tell you people with degrees are un and under-employed too, and I hope some qualified candidates came in the building too.
Municipal Credit Union ("MCU") seeks people interested in a retail banking career for teller, member service, card services or senior EFT representatives and branch managers. Union Settlement was looking for people 18 years old and others with a high school diploma or GED for group leaders and activity specialists for STEM, arts, and sports positions working with youths. BRC was seeking to hire direct service workers, porters, maintenance to case managers, registered nurses, and medical doctors. They advertise that no experience is necessary for entry-level positions, have day, evening, and overnight shifts available and they are willing to train motivated people willing to learn and they offer an excellent benefits package. Everybody without a job that wants one should be able to meet this qualification.
I believe the three information sessions that were held highlighted things I learned from my elders and in graduate business school. The terminology used by my elders and MBA school staff was different, but the knowledge imparted on me was similar and priceless. I was taught that I needed to dress for success and to put my best foot forward when I went looking for a job. As a native New Yorker, I wear my sneakers everywhere, but I'm in the lobby of a building changing into my dress shoes before I get in front of prospective employers. I seek managerial positions, so I dress in corporate managerial attire; when I walk in, I already look like my attire fits the role I'm going for. I wasn't quite sure what industry I wanted to begin my career in, so I chose to work temporary jobs during graduate school to check out various work environments by doing so.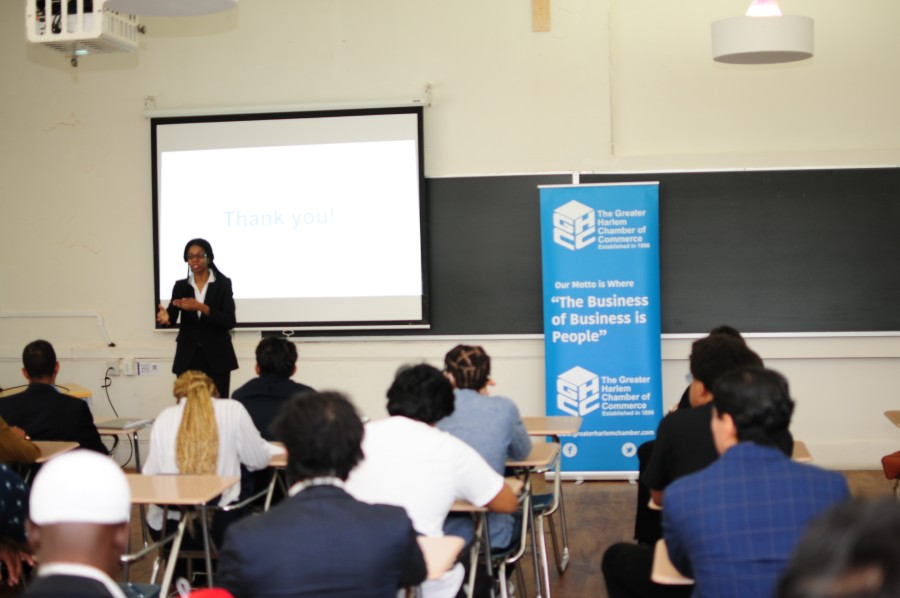 In this post-COVID-19 era some employers like to bring new hires on board initially on a part-time basis, and once you prove your value, you might be selected for the next full-time position. Or being hired as a temporary employee like I chose is another way of getting a paid opportunity to showcase your skills. These types of jobs give you the chance to show how quickly you learn and can produce results or show initiative by asking you to take on more work. I worked an assignment for six months on a special project that was so well received by top management that my supervisor was promoted to Vice President, and I became his first newly hired full-time employee.
I spoke with Chizu Evoh, a June 2023 graduate of City College with his Bachelor of Arts in Business who is presently seeking employment to develop his career in Finance/Business. He's been working an internship three days a week at NYC Small Business Services and the next day he communicated the following points to me. Chizu felt that he benefited most from putting his name out for the companies to know and growing his network. The only company he might pursue later is a job with Citibank. Chizu also stated that even though he isn't personally a fan of these events, he does believe they are a good way to have interpersonal connections with people. His getting back in touch with me the next day is proof that he knows what he has to do.
The presenters in the three special information sessions in the breakaway classes were educating and prepping participants in the rooms for the 2023 real world we live in, in the same manner. GHCC's Harlem Week theme this year is "BE THE CHANGE. Hope. Joy. Love. I left the event thinking, our community residents could benefit from having this type of event on a quarterly basis as the seasons change, or four times a year. What's up GHCC, you game?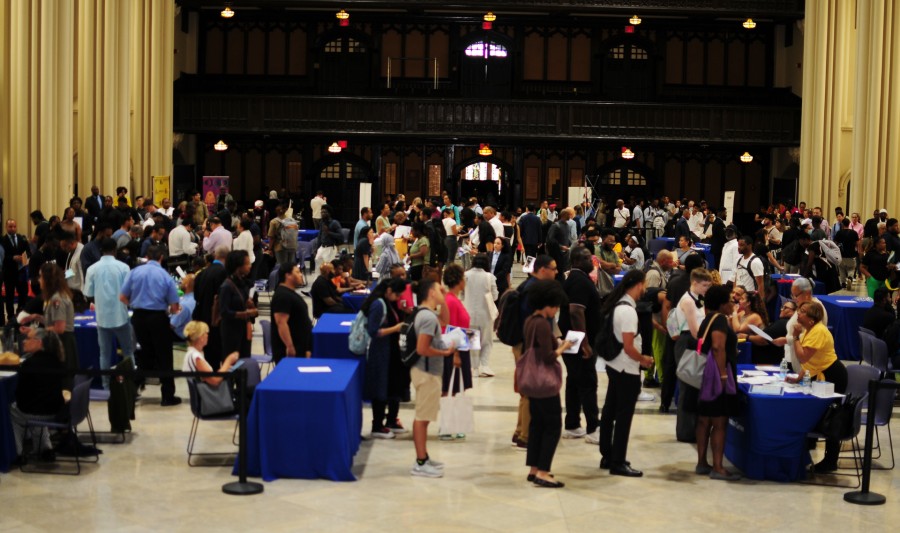 Lil Nickelson
Experienced Senior Consultant with a demonstrated history of working in the food & beverages industry. Skilled in Sales, Management, Business Development, Marketing Strategy, and Social Media. Strong consulting professional with a Master of Business Administration (MBA) focused in Finance and Financial Management Services from New York University – Leonard N. Stern School of Business. She has worked as a columnist in Harlem, Dining With Miss Lil with Harlem World Magazine for many years. Read more about Lil Nickelson.
Photo credits: 1) Chizu Evoh with a red backpack. 2) Special information session. 3) Panoramic view of Jobs Fair. By Rudy Collins.
---