---
It's Halloween in Harlem, sometime in the 1970s. Five children stand in a shadowed doorway: Mickey Mouse
and a little monster pose at the top of the steps, while Superman
is already on the move toward the next house. A pirate with a striped bandana follows close behind, clutching his pumpkin bucket.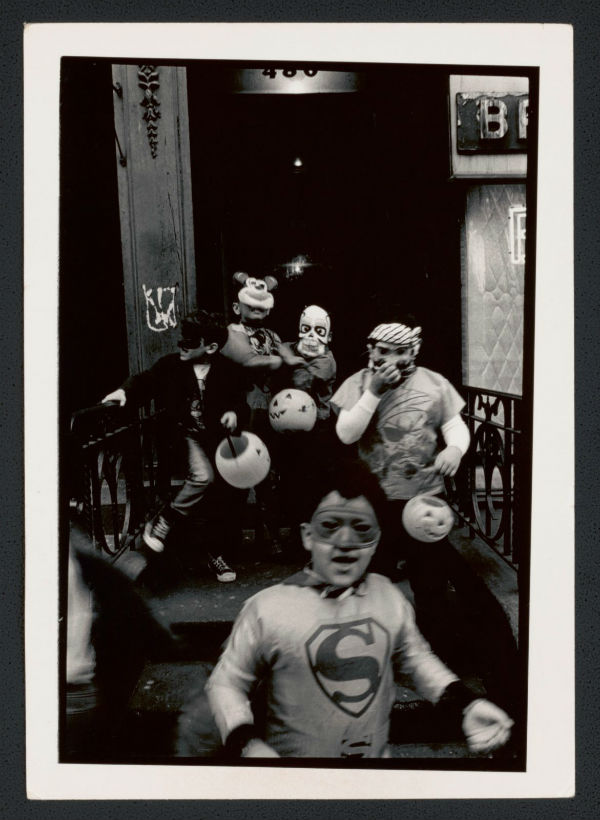 Shawn Walker holds his camera to his eye and clicks. He titles the photograph "Trick-or-treaters."
The Library of Congress announced Wednesday that it has purchased this image and nearly 100,000 other photographs, negatives and transparencies by Walker. The collection is the first comprehensive archive of an African American photographer to join the national library.
Walker, 80, is a lifetime resident of Harlem, and he spent much of his career documenting daily life in the neighborhood. He also photographed prominent African Americans, including Jesse Jackson
, Maya Angelou, Toni Morrison
and Thelonius Monk.
In 1963 Walker helped found the Kamoinge Workshop
, an influential collective of black photographers in New York City. Walker served as the group's archivist for years.
"Kamoinge was my Sorbonne," Walker said in a statement. He has also gifted the library nearly 2,500 works from the Kamoinge Workshop's collections, including prints by Anthony Barboza
, Louis Draper, Beuford Smith and Ming Smith
. The library only had a handful of images by Kamoinge members prior to Walker's donation.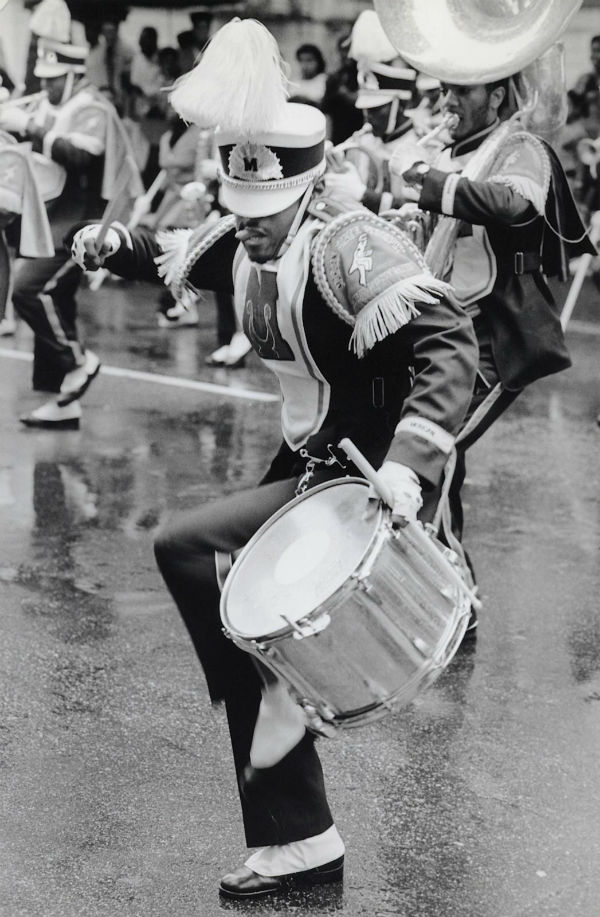 Acquiring a collection this large is a rare occurrence for the library, which takes on the burden of cataloging the photographs and storing them in the proper conditions.
"They take up a lot of table space," says curator Beverly Brannan. She was part of a team of library staff to travel from Washington to the Harlem apartment where Walker lives with his wife, Jenny, and stores his art.
"It's like a museum. Every inch of every wall had material on it," Brannan says. "I can't even describe the quantity of material that we saw."
Walker put some soft music on his stereo and they began parsing through the boxes and drawers that filled his apartment. Three college students who had inventoried the collection for Walker showed up to help. After a few days, Brannan knew that the library should accept all of it.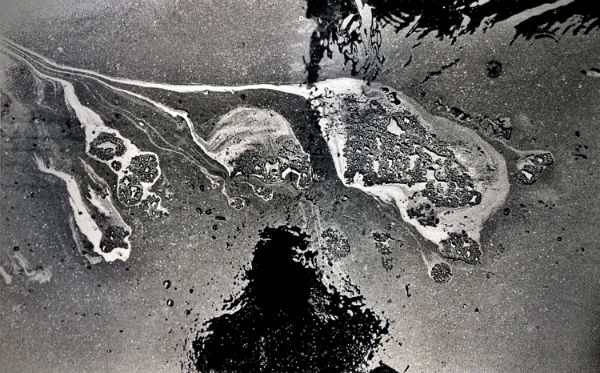 "He showed children playing on playgrounds. He showed people cooking in their kitchens. He showed people looking happy, people looking sad," she said. "People were out looking happy, looking strong. And that was one of the things he wanted to capture in his photographs – what he saw as people enjoying life. That's not what was being shown in the magazines in the '60s."
The Kamoinge members strove to document and celebrate everyday black life during a time of political and social upheaval. They also critiqued one another's portfolios, helped each other out in the darkroom, traded business advice and organized exhibitions. Many of them went on to become successful artists, professors and directors of photography programs.
Despite his own various successes, Walker's first solo exhibition wasn't until 2018. The show at the Steven Kasher Gallery in New York highlighted Walker's unique aesthetic that blends abstraction, street photography, shadow study and social documentary.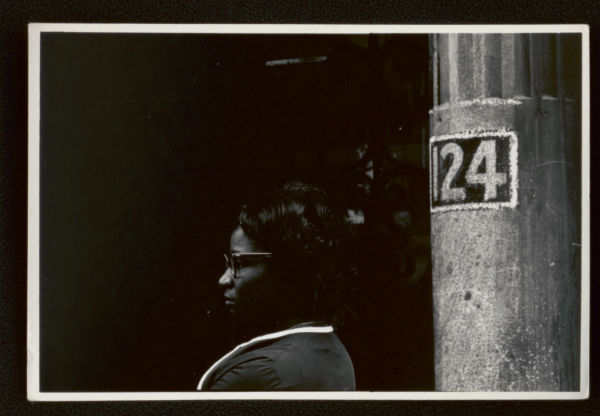 The Kamoinge Workshop is also garnering its own share of mainstream acclaim. The Virginia Museum of Fine Arts in Richmond opened an exhibition at the beginning of February based around the archive of Kamoinge member and Richmond native Louis Draper; it runs through June 14. The exhibition will then move to New York's Whitney Museum, where it will be on display through October.
Read the rest of the store here.
Photo credit: 1) Shawn Walker. 2) "Trick-or-treaters," ca. 1970-1979. 3) "African American Day Parade, Harlem, 1989." 4) "The Invisible Man Series: Dedicated to Ralph Ellison" circa 1990-1999.. Via source.
---