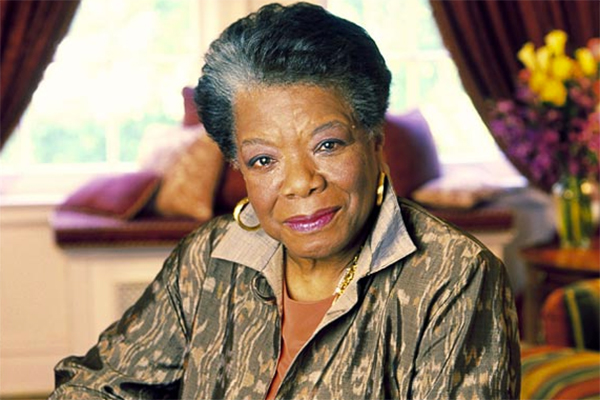 The Librarian of Congress, James H. Billington, announced today the donation of a video archive of thousands of hours of interviews—The HistoryMakers
—that captures the life, history and culture from Harlem to Hollywood as well as the struggles and achievements of the black experience.
"The HistoryMakers archive provides invaluable first-person accounts of both well-known and unsung African-Americans, detailing their hopes, dreams and accomplishments—often in the face of adversity," said Billington. "This culturally important collection is a rich and diverse resource for scholars, teachers, students and documentarians seeking a more complete record of our nation's history and its people."
"The HistoryMakers represents the single largest archival project of its kind since the Works Progress Administration's initiative to document the experiences of former slaves in the 1930s," said Julieanna Richardson, founder and executive director of The HistoryMakers. "This relationship with the Library of Congress represents a momentous occasion for our organization. With the Library of Congress serving as our permanent repository, we are assured of its preservation and safekeeping for generations to come."
The collection includes 9,000 hours of content that includes 14,000 analog tapes, 3,000 DVDs, 6,000 born-digital files, 70,000 paper documents and digital files and more than 30,000 digital photographs. The HistoryMakers has provided the Library with digital files of all of the analog tapes.
The collection comprises 2,600 videotaped interviews with African-Americans in 39 states, averaging three to six hours in length. The videos are grouped by 15 different subject areas ranging from science, politics and the military to sports, music and entertainment. For example, the ScienceMakers category currently features 211 top black scientists—about six percent of the interviews—in the fields of chemistry, engineering, physics, biology, electronics, anthropology, aerospace, mathematics and genetics, among other scientific professions. The percentages of interviews for the other categories break down as follows: ArtMakers (7 percent), BusinessMakers (12 percent), CivicMakers (13 percent), EducationMakers (17 percent), EntertainmentMakers (3 percent), LawMakers (6 percent), MediaMakers (10 percent), MedicalMakers (4 percent), MilitaryMakers (3 percent), MusicMakers (6 percent), PoliticalMakers (7 percent), ReligionMakers (3 percent), SportsMakers (2 percent) and StyleMakers (1 percent).
"The collection is one of the most well-documented and organized audiovisual collections that the Library of Congress has every acquired," said Mike Mashon, head of the Library's Moving Image Section. "It is also one of the first born-digital collections accepted into our nation's repository."
Oral histories are continually being added to the growing archive. The oldest person interviewed was Louisiana Hines, who passed away in 2013 at 114. She was one of the iconic "Rosie the Riveter" workers during War World II. One of the youngest is a prima ballerina, Ayisha McMillan, who was 29 at the time of her interview. Some of the other lesser-known participants who have shared their life stories are:
Arthur Burton Sr.—one of the last surviving Pullman Porters who worked 20 days a month, averaging two hours of sleep a night at half the pay of factory workers.
Amazon Brooks—voted in her first election in 1920, the first year that women were granted the right to vote
Ann Cooper—President-elect Barack Obama noted that her life exemplified the struggle and hope of the American-American experience in the 20th and 21st centuries
Junius Gaten—delivered ice on his horse to black activist Ida B. Wells and former black Congressman John Roy Lynch; survived the violent Chicago Race Riot of 1919; and knew Al Capone, Marcus Garvey and Carter G. Woodson
Judge William H. Murphy Sr.—the third black student ever enrolled at the University of Maryland Law School
Judge William Sylvester White—one of the first commissioned black officers in the Navy in 1944
Alonzo Pettie—the oldest living black cowboy
The collection boasts a long list of notables. They include President Barack Obama when he was an Illinois state senator, Harlemite General Colin Powell, child advocate Marion Wright Edelman, baseball legend Ernie Banks, entertainer/activist Harry Belafonte, poet/writer Maya Angelou, historian Lerone Bennett, Massachusetts Senator Edward Brooke, movie producer Reuben Cannon, historian John Hope Franklin, publisher Earl Graves, singer Isaac Hayes, Attorney General Eric Holder, musician B.B. King, poet Nikki Giovanni and actors Diahann Carroll, Harlemite Ossie Davis and Ruby Dee. Interview highlights include:
Leon Branton Jr. on his involvement in the Angela Davis case:
"I can acquit Angela Davis, the black militant, but I cannot acquit Angela Davis, the communist, so communism must not come into this case at all."
Angela Davis on living in a white household in a black community:
"I was living with a white family in Bedford Stuy, so I was living in a black community with a white family, going to school every day in Greenwich Village. … I think I learned then how to live simultaneously in many different worlds without feeling out of place."
John H. Johnson on attending DuSable High School in Chicago:
"Nat 'King' Cole was at the school at that time and Redd Foxx was at the school. Dorothy Donegan was there. And they all went on to become very well-known. And as a matter of fact, Nat King Cole didn't know he could sing in those days."
Barack Obama on his earliest memories:
"Lot of my memories have to do with sort of connecting up the struggle for African- American freedom with the struggle for freedom in Africa, and then with my father. I think all those things became connected in my mind, and I suspect had something to do with my interest then in public service and politics and civil-rights law subsequently."
Ted "Double Duty" Radcliffe on playing against Ty Cobb:
"I played against Ty Cobb when he went to Cuba in '25. … And he tried to steal second, I throwed him out both times. He quit. … He didn't like coloreds. He was a racist."
Harlemite Maya Angelou on her childhood:
"I knew that pineapples came from some exotic place like California or Africa or Paris, France. I knew they weren't from anywhere around Stems. And I would keep that aroma on my hands as long as possible. … I would hold that aroma of pineapples because it was so far away."
Isaac Hayes on his family's poverty:
"I had a girlfriend that was two grades ahead of me, and I was so poor I couldn't take her to the prom … so she broke up with me and somebody else took her to the prom. I didn't have to face embarrassment, 'I can't afford to take you.'"
A Harvard-educated lawyer and TV producer, Richardson launched The HistoryMakers, a nonprofit research and educational institution, in July 1999 with the goal of creating an archival collection of 5,000 video oral histories. She and her production team have traveled to more than 380 U.S. cities and towns, Norway and Mexico recording America's missing stories. In addition to its oral-history online archive, The HistoryMakers has produced educational programs, public events and the annual celebrity interview series—"An Evening With…,"—broadcast nationally on the Public Broadcasting System. Developed in collaboration with Carnegie Mellon University, The HistoryMakers Digital Archive (www.thehistorymakers.com) has users in 51 countries across the globe from Afghanistan to Norway, Nigeria and China.
The HistoryMakers collection is housed in the Library's Packard Campus for Audio Visual Conservation, a state-of-the-art facility located in Culpeper, Va. Home to nearly 7 million collection items, the Packard Campus is where the nation's library acquires, preserves and provides access to the world's largest and most comprehensive collection of films, television programs, radio broadcasts and sound recordings (www.loc.gov/avconservation/).
---
---
The HistoryMakers is a national 501(c)(3) non-profit educational institution founded in 1999, committed to preserving, developing and providing easy access to an internationally recognized, archival collection of thousands of African-American video oral histories. The HistoryMakers is the single largest archival collection of its kind in the world designed to promote and celebrate the successes and to document movements, events and organizations that are important to the African-American community and to American society.
Founded in 1800, the Library of Congress is the nation's oldest federal cultural institution. The Library seeks to spark imagination and creativity and to further human understanding and wisdom by providing access to knowledge through its magnificent collections, programs and exhibitions. Many of the Library's rich resources can be accessed through its website at www.loc.gov.
Related Articles