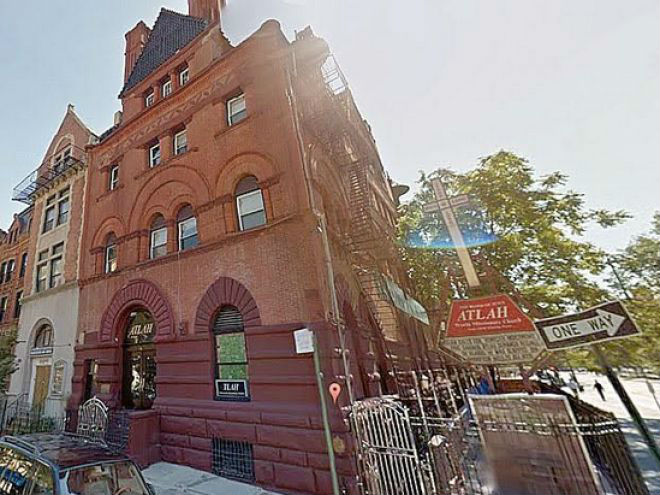 Harlem's ATLAH World Missionary Church, whose billboard has been home to countless homophobic and xenophobic messages, may be heading to the auction block after incurring debts and tax liens of more than $1.02 million.
But instead of another CVS or Chase bank, some activists are hoping to transform the former cathedral of hate into a haven for homeless LGBT youth.
"It would truly be a triumph of love over hatred," said Ali Forney founder Carl Siciliano.
Among the messages Rev. James David Manning has presented to passersby are "Jesus would stone homos" and "Obama has released the homo demons on the black man."
Manning also declared that Starbucks flavored its coffee with "Sodomite semen."
"It has meant the world to us that so many Harlem residents have stood up to support our young people, and are now urging us to provide urgently needed care at the site of so much hatred."
Manning, meanwhile, claims the outstanding debts are simply a few unpaid utility bills the church will shore up promptly.
"I assure you, it's about a water bill and a tax that can't be levied against this church."
He claims a "friend" will give ATLAH the funds it needs to keep ownership.
Related Articles
---