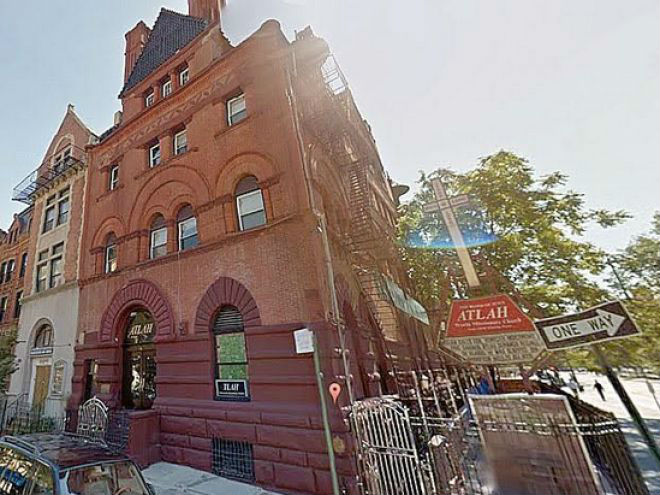 Less than two weeks after the ATLAH church, home of virulently anti-LGBT Rev. James David Manning, announced it had been foreclosed and was being put up for auction.The Ali Forney Center launched the #harlemnohate campaign and has raised $200,000 as an initial goal towards buying the building to provide housing for lesbian, gay, bisexual and transgender (LGBT) homeless youth in Harlem."It has been an extraordinary two weeks," said Carl Siciliano, Executive Director and Founder of the Ali Forney Center. "We have been overwhelmed with support and encouragement and now have the opportunity to turn a place that has promoted hatred and violence into a safe space for LGBT homeless youth," continued Siciliano.
"Ali Forney, who inspired the founding of the organization, was murdered in Harlem in 1997, only 12 blocks from ATLAH. In 2013 Islan Nettles was beaten to death in Harlem only one mile from ATLAH. Could there be a more just outcome to the ATLAH foreclosure than that the young LGBT people most endangered by the hatred and contempt Manning promotes would take over his building?" said Siciliano.
"AFC's acquiring the beautiful and historic building that now stands as a symbol of hate would be extraordinary, but the bottom line is this: the Ali Forney Center has 200 youths per night on the waiting list for our beds. As an organization, we have no obligation more urgent than to increase our capacity to provide housing to these vulnerable youth. With the support of the Harlem community, those who have contributed and many others offering to help, we approach the February 24th auction with confidence and hope. Given the real estate market in Harlem we anticipate the bidding will go significantly higher than the $1.02M owed and we are in discussion with potential developers and investors to acquire the building and we anticipate having a partner by the time of the auction. We will continue fundraising through the #HarlemNoHate campaign and make every effort to be in as strong a position as possible to acquire the building," concluded Siciliano.
To contribute to the campaign, supporters can go to http://harlemnohate.org
For more information, go to: www.aliforneycenter.org
No related posts found...
---
VIDEO
---
"Dr. Harry Delany is a renowned Harlem born and raised surgeon, the son of the great jurist and civil rights leader, Hubert Delany...." This monthly post is made in partnership with Harlem Cultural Archives.