---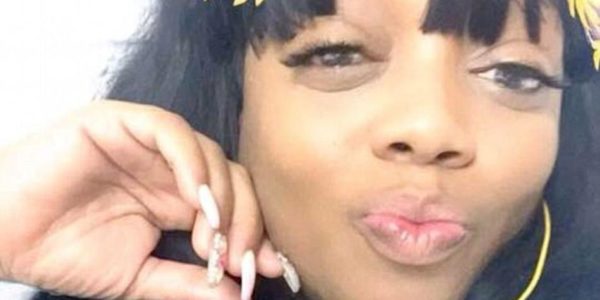 A Queens woman who helped a fake doctor perform a black-market butt injection that killed a Harlem woman was hit with new charges Thursday for illegal cosmetic procedures on other victims.
Allison Spence, 44, was arraigned in Manhattan Supreme Court on one count of manslaughter for the death of Latesha Bynum (pictured above) last July and eight counts of unauthorized practice of a profession the NY Post reports.
Prosecutors did not reveal the exact number of the other victims.
"Not guilty," were the only words she spoke at the brief proceeding.
The dead victim's mother, Bertie Bynum, lashed out at Spence as she left the courtroom.
"That b—h murdered my baby!" she wailed. "She's a murderer!"
The name of Spence's co-defendant, Kevin Richardson, who is still at large, was revealed for the first time in the unsealed indictment.
Bynum, a mother of two, had the illegal bum-enhancing procedure at the Gramercy Park clinic July 15, 2017.
That night, she complained of chest pain and was rushed to the hospital, where she was later pronounced brain dead. An autopsy found that silicone had entered her veins and killed her.
Spence and Richardson allegedly operated the lucrative cash-only cosmetic clinic since 2013, according to prosecutors.
Spence is being held on $1 million bond the NY Post reports.
---