---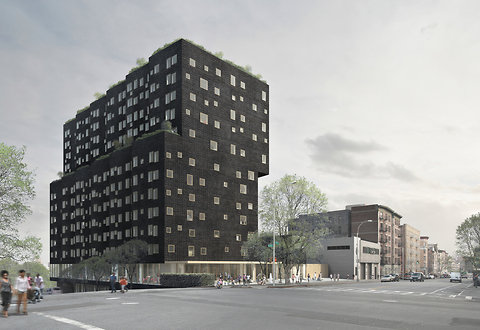 Broadway Housing Communities (BHC) is a community-based nonprofit that pioneers high-impact approaches to the challenges of inequality and homelessness in the underserved New York City neighborhoods of West Harlem and Washington Heights. This includes the Sugar Hill Children's Museum of Art & Storytelling and the Sugar Hill Museum Preschool, innovative spaces created to incentivize access to the arts and education for the youngest members of our communities.
We are horrified as we witness the layers of collective trauma that plague our society. Our nation has been ravaged by a pandemic that has highlighted the economic disparities disproportionately affecting communities of color. As protests for societal reforms in the face of injustice continue throughout New York City, the United States, and the world, it is our duty to use our voices to propel that message further.
While many eyes have been opened to this reality, it is not news for those who have suffered inequality and fought for the advancement of social justice over the years. It is evident that the massive growth in funding for further militarization of law enforcement has deprived our communities of any sense of security.
In order to move forward, we must look inward, remain students of life, and uplift the stifled voice of George Floyd as he cried out ​I can't breathe!​ We must never forget the senseless killings of Ahmad Auberry, Breonna Taylor and so many others whose struggle was never caught on camera.
Whether it is Black Lives Matter, LGBTQA+, Disability Rights Movement, or any worthwhile call for justice, we the people must stand up, in the streets and at the ballot box, to achieve the change we seek. Democracy may be an often slow and frustrating process, but it can bring about transformative change if we acknowledge the power we have when we stand together.
Now is the time to ​Get up, Stand up, ​to denounce racism, and to actively defend against any transgressions on the rights of others. This is a battle for all our rights, and a chance to make this country a place where all are equal under the law and amongst each other.
This call to action reflects the values and beliefs of the staff of Broadway Housing Communities and the Sugar Hill Children's Museum of Art & Storytelling.
We want to acknowledge the staff who contributed to this statement, Sydney Kai Innis, Carlos Ayala, Sofia Pereda and Jared Bowser.
Sugar Hill Children's Museum of Art & Storytelling, 898 St. Nicholas Avenue, New York, NY 10032
---