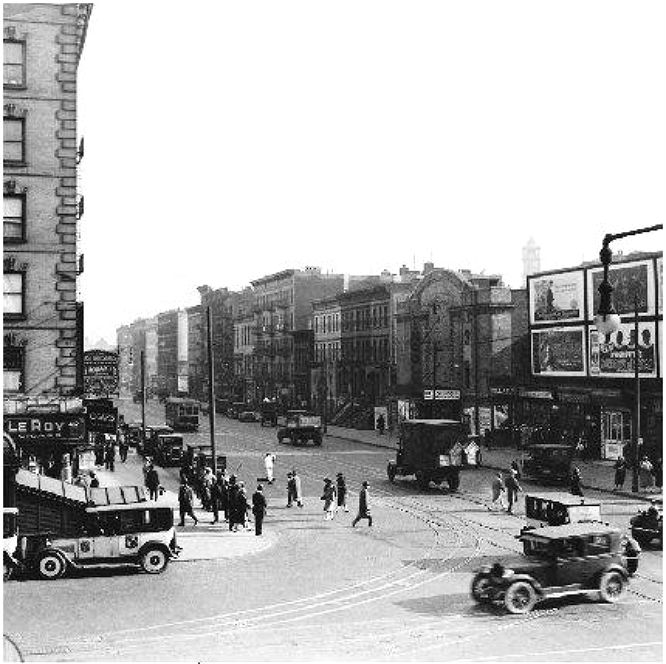 It's a beautiful midday afternoon looking southeast on Lenox Avenue and 116th Street (with Mount Morris Park fire tower in the distance to the right) in Harlem, New York, 1927.
The streets are packed with Harlemites walking across the streets (before the cross walk signals in 1929) heading to the subway stop on the left hand corner, to the left a Street Sweeper dressed in white sweeps 116th Street, a street car is about to pass him coming from East Harlem.
During this time black folks began to arrive en masse to Harlem, this fed the "Harlem Renaissance", for an outpouring without precedent in the world.
Related Articles
---
---