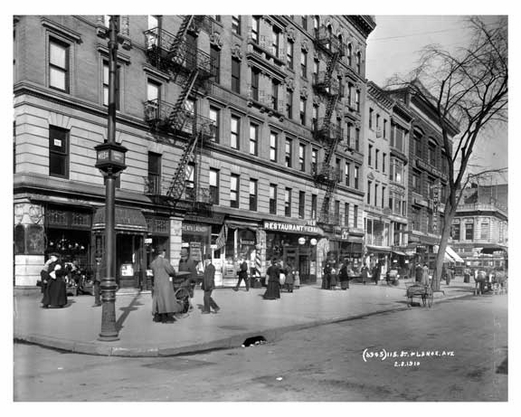 An intimate view looking north of Harlemites going about their daily activity on Lenox Avenue and 115th Street in Harlem, New York around 1910.
Related: Check out our Harlem History page on Facebook HERE.
Nothing has changed much on the streets of Harlem, any day on the week you can find Harlemites busy going about their day to day whatever it maybe from the seller with the wood cart outside the restaurant, the men talking on the side-walk going in opposite directions or the horse-drawn wagon to the right side of the frame – Harlem changes and stays the same.
Via Source
Related Articles