---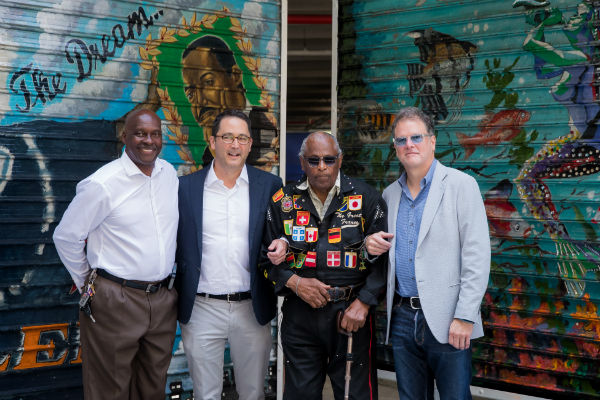 The Blumenfeld Development Group LTD (BDG) and Brookfield Properties, on behalf of East River Plaza, in partnership with Save the Gates of Harlem celebrated Franco "Franco the Great" Gaskin.
In addition to celebrated Mr. Gaskins his Franco "Franco the Great" Gaskin's Gate murals, of which several are permanently displayed at the East River Plaza Atrium at 520 East 117thSt., East Harlem.
The event, which was produced by the trailblazing promoter, Lenny the Barber from LTB Entertainment Inc. and CM Media celebrated the six gates that were preserved at East River Plaza following city requirements that caused the gates to be replaced at the 125thstreet corridor. The Blumenfeld Development Company and the Save the Gates of Harlem worked together to ensure the community could still enjoy the artwork by displaying the gates at the Plaza.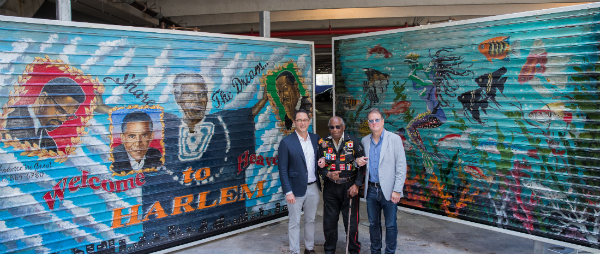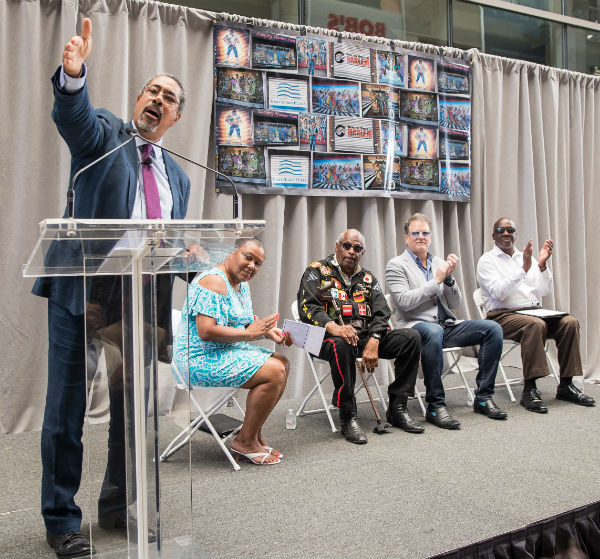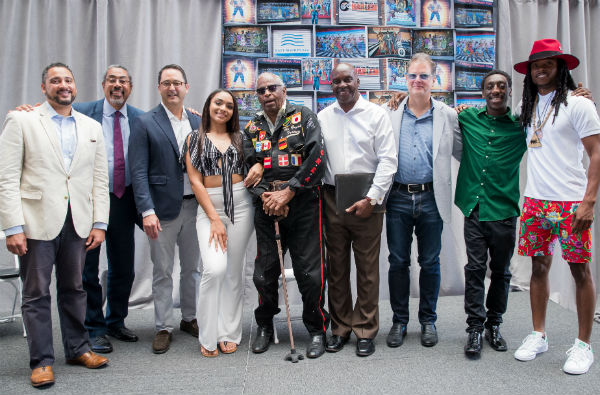 "Part of our mission as a company is to give back to the community, and we want to bring culture to the community so that the East River Plaza is more than just a shopping center," said David Blumenfeld, Vice President, Blumenfeld Development Group. "We are honored to work with Save the Gates of Harlem, as well as Franco the Great himself, to preserve the historic gates that make the community of Harlem so special."
"Today we came together to honor an amazing figure in Harlem culture and history," expressed Save the Gates of Harlem President Dana Harper. "We are so grateful for the Blumenfeld Development Group who teamed up with us in order to help keep these gates alive for all the generations to come after us."
Blumenfeld Development Group is a full-service real estate development firm with a diverse portfolio in the New York metropolitan region. BDG develops all asset types and currently controls over five million square feet of real estate. BDG services include leasing, acquisitions, property management, construction, land use, architecture, engineering, and design. BDG not only supports a host of charitable based initiatives but regularly invests in the local communities in which it develops. With a primary focus on the New York City region, it redevelops obsolete, abandoned properties into viable projects that create job growth, investment, and new opportunities for residents in historically disadvantaged neighborhoods.
Save the Gates of Harlem is a project of Team Franco to save the gate murals on the 125thStreet Corridor. The murals were pained by Franko Gaskin – "Franco the Great", the Harlem-based artist who has been painting murals of the storefront community gates for over 40 years.
Photo credit: 1-4) Franco Gaskins and group.
---