---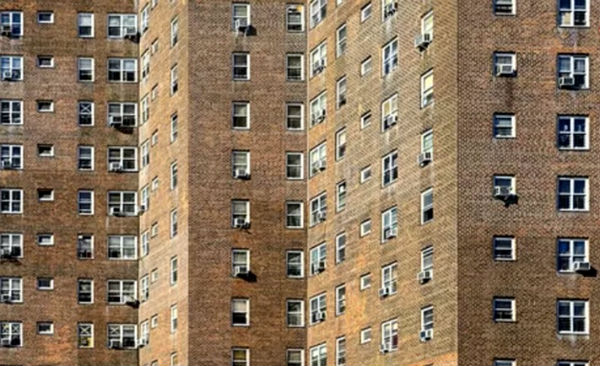 Reuters reports that in public health circles, New York City is known for its long war on lead poisoning.
The city outlawed residential lead paint in 1960, 18 years before a national ban. A 2004 housing law targeted "elimination" of childhood lead poisoning within six years. The city offers free lead testing in housing, vows to fix hazards and bill landlords when necessary, and has seen childhood exposure rates decline year after year.
Yet inspectors didn't visit the Brooklyn apartment where Barbara Ellis lived until after her twin daughters tested high for lead three years in a row, she said. They found peeling lead paint on doors and windows. The girls required speech and occupational therapy for their developmental delays, common among lead-exposed children.
"Their words and speech are still a little slurred," Ellis, a subway conductor, said of daughters Kaitlyn and Chasity, now 6. Tired of feuding with their landlord, they found new lodging in Harlem.
The family's plight is not uncommon.
Areas of high lead exposure risk remain throughout America's largest and richest city, a Reuters exploration of blood testing data found. In the first examination of its kind, reporters obtained New York childhood blood testing data down to the census tract level – neighborhood areas with some 4,000 residents apiece. In densely populated New York, a tract often covers several square blocks.
While poisoning has nearly been eliminated in many neighborhoods, Reuters identified 69 New York City census tracts where at least 10 percent of small children screened over an 11-year period, from 2005 to 2015, had elevated lead levels.
That is twice the rate found across Flint, Michigan, during the peak of its notorious water contamination crisis in 2014 and 2015, where the Centers for Disease Control and Prevention found 5 percent of children's tests were high.
The risk areas spanned New York neighborhoods and demographic groups. Peeling old paint is a conspicuous hazard, but reporters tracked other perils hiding in plain sight, from leaded soil and water, to dangerous toys, cosmetics and health supplements.
In 2015, 5,400 city children tested with an elevated blood lead level, 5 micrograms per deciliter or higher, New York's most recent annual report on lead poisoning showed. More than 800 had levels at least twice that high.
Previously undisclosed data explored by Reuters offers a hyper-local look at neighborhood areas where the city has fallen short of its eradication goal.
"New York's prevention program is renowned, so the fact it still has pockets like these shows how challenging this issue is on a national scale," said Patrick MacRoy, a former director of Chicago's lead poisoning prevention program.
Reuters found:
A 2004 housing law co-sponsored by Bill de Blasio, now the mayor, targeted scofflaw landlords. But the city isn't policing two key provisions that require landlords to find and fix hazards, sometimes waiting until children get poisoned before taking action.
The areas where the most children tested high are in Brooklyn, including neighborhoods with historic brownstones and surging real estate values, where construction and renovation can unleash the toxin. The worst spot – with recent rates nearly triple Flint's – was in a Hasidic Jewish area with the city's highest concentration of small children.
An affluent area near Riverside Park in Manhattan's Upper West Side has had rates comparable to Flint's.
Reporters were able to buy dangerous leaded products in city shops, including children's jewelry. One item, a cosmetic marketed for use around children's eyes, tested with levels 4,700 times the U.S. safety standard. It was labeled lead-free.
Reuters purchased other items subject to New York lead warnings through online giants Amazon and EBay, which later pulled the items from their websites.
Soil testing in Brooklyn backyards and a park detected lead levels comparable to some sites designated under the federal Superfund toxic-cleanup program.
While exposure rates have dropped citywide – by up to 86 percent since 2005 – the number of children meeting New York's criteria for lead poisoning, twice the CDC's elevated threshold, barely budged between 2012 and 2015.
"Unfortunately, nationally and locally, we are beginning to see signs there is a leveling off in what was once a steep downward trend," said Rebecca Morley, a housing expert who co-authored a recent report calling for more aggressive national lead abatement policies.
In a statement, City Hall spokeswoman Olivia Lapeyrolerie said comparisons between New York and Flint are "alarmist and inaccurate," given the city's sharp declines in lead poisoning and aggressive prevention efforts.
But Morley, while crediting the city's progress, said the data show "extreme pockets of poisoning remain."
New York is just one of hundreds of American communities struggling with poisoning. In a two-year investigation, Reuters has now documented 3,810 census tracts or zip code areas across 34 U.S. states where recent high childhood lead test rates have been double those found in Flint.
There's no safe level of lead in a child's blood. Exposure is linked to brain damage, lower IQ, behavioral disorders, and lifelong health impacts.
No related posts found...
---