---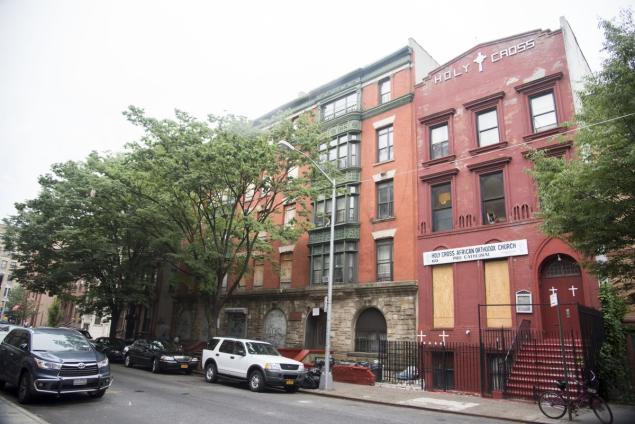 A Harlem pastor accused of selling his church for a song is now singing the blues.
The Holy Cross African Orthodox Church, a longtime local fixture in its W. 129th St. townhouse, is the center of a holy war started by recently-defrocked Bishop Alfred Drake's last-ditch land deal.
Drake claimed he was tricked in the $175,000 sale, while top church officials said he had no business peddling the property at all — much less for a fraction of its possible $2 million worth.
"That's a paltry sum for that type of building," Drake admitted during a recent appearance in Manhattan Supreme Court. "What was I supposed to do?"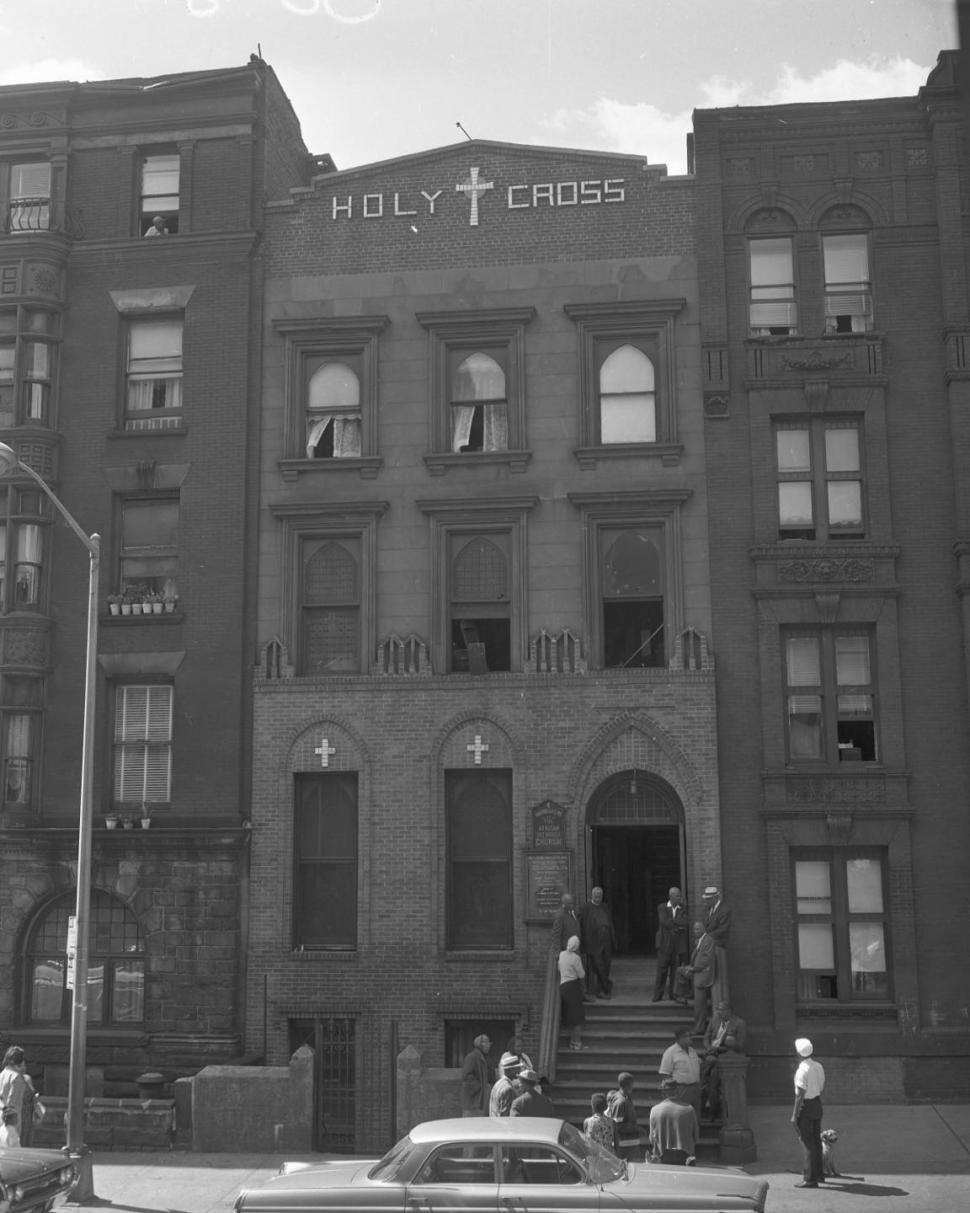 Real estate values are exploding in Central Harlem, where the church has welcomed worshipers since 1931.
The bishop said he sold the five-story building because the church was desperate for cash. The roof needed fixing, while utility bills and building department fines were mounting.
The church also owed $20,000 in property taxes — because Drake allowed its tax-exempt status to expire.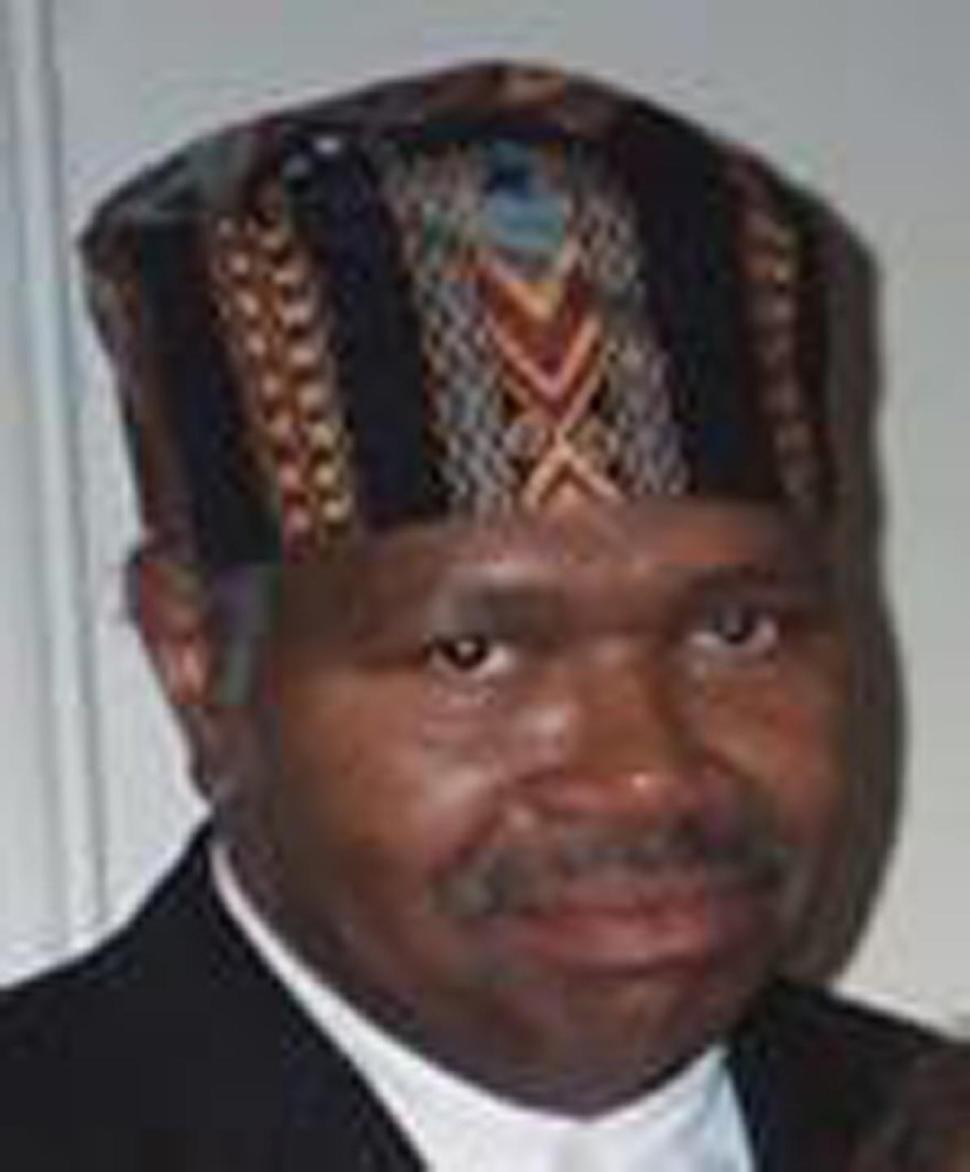 Enter Harlem neighbor Andrade (Andy) Newby and his Queens-based group, the Positive Youth Organization. Drake (above) said he cut a deal with Newby that the bishop claimed was billed as a "good marriage" between the church and the group.
As Drake described it, Newby and PYO would pay the outstanding liens, fix the roof and use the building for their meetings and functions.
The church would continue to operate out of the first floor, while Drake would receive $50,000 cash and a deal to continue living rent-free on the top floor.
But Drake claimed Newby posted an eviction notice on the church door after receiving the deed in mid-May. And that's when the church hierarchy discovered the building was sold, according to court papers.
Newby described the deal differently. He claimed Drake gave him the church in exchange for a $150,000 donation and a promise to fix the building. Newby agreed to let the church continue with its religious mission.
Newby agreed that Drake would keep a free apartment on the top floor as pastor and building caretaker — but first, he and the church had to move out for renovations.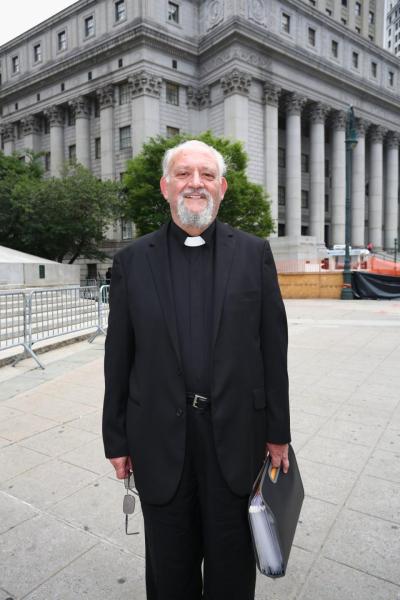 Bishop Peter Brennan, a high-ranking African Orthodox Church official, filed court papers alleging the deed transfer was illegal and fraudulent because it was not approved by the church vestry.
Read the rest of the story here >>>
---