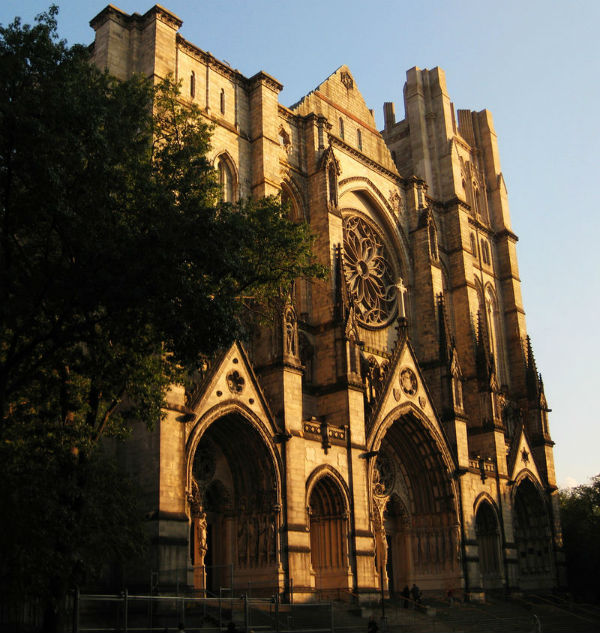 The moment many Morningside Heights preservationists have been fighting for has finally arrived. On Tuesday the city Landmarks Preservation Commission (LPC) will vote whether to create a 115-building Morningside Heights Historic District and designate the ground of the Cathedral of St. John the Divine an individual landmark.
The LPC vote is scheduled for 1 p.m. and will be held on the ninth floor of 1 Centre Street, according to an LPC spokeswoman.
The proposed Morningside Heights Historic District would begin on West 119th Street and cover most buildings east of Broadway until West 109th Street. Some buildings on West 113th, West 112th, West 111th and Cathedral Parkway between Broadway and Amsterdam Avenue would also be included in the historic district.
Notably missing from the proposed district are the grounds of the Cathedral of St. John the Divine, one of the neighborhoods most recognized and historic buildings. But those grounds may also gain individual landmarks protection Tuesday. In July the LPC agreed to schedule a vote on making the cathedral and it's surrounding grounds — an 11.3-acre complex — an official landmark.
The cathedral grounds are located close to Columbia University and are situated near the Morningside Heights borders of the Upper West Side and Harlem. A landmarks designation in 2002 failed, leaving he grounds open to development, which eventually happened when two 15-story apartment complexes were built just next to the cathedral.
In December the LPC held a public meeting regarding the two landmarks measures which was widely attended by neighborhood preservation groups and local elected representatives. During the session City Councilman Mark Levine delivered an impassioned plea to the LPC in favor of the preservation measures.
"Our neighborhood thus stands as an island of vulnerability amidst the better protected areas around it. That's why we have so passionately pursued this historic district as a means to protect our rich architectural history," Levine said Tuesday.
Via source
Related Articles