---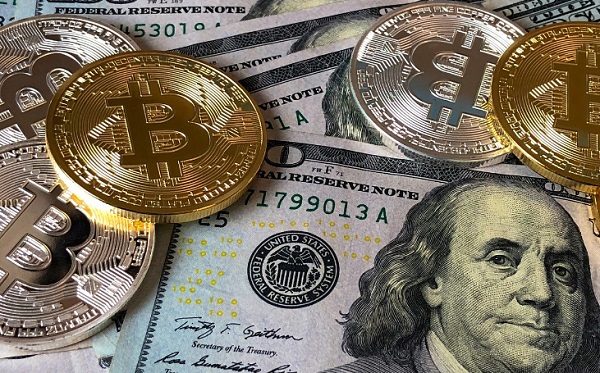 A new piece of legislation has been introduced in the Senate that could become the foundation for cryptocurrency regulation. Working across the aisle in the U.S. Senate, Kirsten Gillibrand (D-NY) and Cynthia Lummis (R-WY) have introduced the Responsible Financial Innovation Act.
The senators think their bill will provide certainty and clarity by bringing digital assets to a place where they can be regulated.
Actions connected to the bill would include herding digital assets through a responsible financial restructuring with flexibility, transparency, and consumer protections.
Lummis should know something about cryptocurrency since she represents Wyoming. The state embraced digital assets back in 2018 when it signed off on five new laws and amendments to bolster their development. Now, Lummis wants to bring Wyoming's success to the federal level.
"As this industry continues to grow, it is critical that Congress carefully crafts legislation that promotes innovation while protecting the consumer against bad actors," Lummis stated. "The Act … creates regulatory clarity for agencies charged with supervising digital asset markets, provides a strong, tailored regulatory framework for stablecoins, and integrates digital assets into our existing tax and banking laws."
The plan
The Act, also known as Lummis-Gillibrand, has several sections. The ones that likely have the widest consumer implications include:
Establish a clear standard for determining which digital assets are commodities and what types are securities. The bill wants to break down the difference between digital assets that are securities and the ones that are commodities.
The senators say the key differentiator will be what the purpose of the asset is and the rights or powers it conveys to the consumer.
The hope is that giving regulators clarity will help them enforce existing securities and commodities trading laws.
Define and create requirements for stablecoins that will protect consumers and markets and promote faster payments. According to Investopedia, "stablecoins" are more useful than more volatile cryptocurrencies as a medium of exchange.
Unlike certain cryptocurrencies like Bitcoin, stablecoins may be pegged to a currency like the U.S. dollar or to the price of a commodity such as gold.
Require disclosures from digital asset service providers to ensure that consumers understand the product and can make informed decisions. "Consumer education must remain a priority for digital asset service providers," the senators said in their announcement. "The Lummis-Gillibrand disclosure requirements on digital asset service providers will ensure that consumers understand the products they're purchasing, their rights, as well the associated risks of engaging in digital assets, including source code version changes and digital asset lending."
Create a workable structure for how digital assets are taxed. As digital assets grow in use and legitimacy, Gillibrand and Lummis say it's important to make it easier for the public to use them in their everyday lives.
Their bill would create an exemption so that people can make purchases with virtual currency without having to account for and report income reports to Consumer Affairs.
---