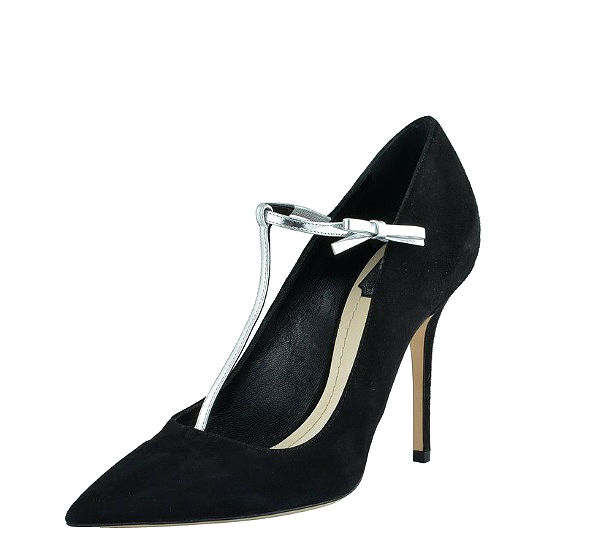 Amazon released their Labor Day sale event, and it's huge. They have sales on everything from planning a Labor Day celebration with patriotic clothing, accessories and party supplies to deals in a wide selection of categories. Labor Day is Sept. 5, 2016, and there's plenty of time for online shopping before the big day. Prime members qualify for two-day free shipping with their choice of weekend delivery. If you're planning a special party or celebration, don't rule out Amazon's Labor Day sale.
Related: Shoes Every Harlem Woman Should Own
The
Labor Day
sale isn't linked to from the front page, such as with many other sales and events. Some might feel a bit confused trying to find the sales. Just follow the link above. All categories on the right side of the page are part of the Labor Day sale event. For example, if you click on the category for toys and jigsaw puzzles, you'll find all jigsaw puzzles that feature a patriotic theme or have a
Labor Day
message. Categories included in the
Labor Day
event include books, toys, games, home, fashion and electronics.
Subcategories include party supplies, barbecue grills, patio furniture and American flags. There is a section featuring free, barbecue recipes. Those interested in scoring some great deals will find them at Amazon.
Amazon has huge sales on outdoor patio sets. Though Labor Day is the unofficial end of summer, there's no reason why people can't continue to use patio sets throughout fall. Outdoor living rooms are increasing in popularity and you can take advantage of Amazon's deals and get everything you need. When choosing patio sets, make sure they are durable and comfortable. Amazon has reduced prices on many items for savings of up to 70 percent.
If you're looking for a new barbecue grill, you'll find a wide selection on sale at Amazon. The Char-Broil Classic gas grill is marked down 52 percent and is just one example of their deals. There are gas and charcoal grills currently on sale. You can find grills that perform multiple tasks, such as grilling, roasting and broiling. If you're planning on grilling for Labor Day, you'll want to check out Amazon's line of grills on sale.
Indoor, electric grills are becoming quite trendy. They allow people to grill year round, despite the weather. Apartment dwellers appreciate their ease of use and the fact they can grill safely. Indoor grills offer many benefits for all. Whether it's raining outside or you live in an apartment, you'll find that an indoor grill is easy to use, smokeless, and extends the length of your grilling season. Amazon has several Kenyon indoor grills on sale.
It ain't no Labor Day party, like a patriotic party, and there are tons of patriotic party supplies and clothes. What might be one of the most fun aspects of the event is the patriotic clothing on sale. Patriotic outfits serve for multiple holiday and are a good investment. You can wear them on the Fourth of July, Memorial Day, Veterans Day and on Labor Day. There are American flag leggings, shirts, bandannas, socks, sunglasses, hats, shorts, scarves, dresses and more. While Labor Day is a time to remember the contributions American workers have made over the years, it's also a time to celebrate being an American. There's no better way to show your patriotism, then to wear it proudly in your dress.
Some of the sale items are intertwined with other deals, such as Gold Box and Amazon's lightning deals. Additionally, you'll find a full lineup of daily deals accompanying the Labor Day sales. Many of the deals are time sensitive and can run out at any moment. It's unknown how long many of the deals will last. Those who are interested in Amazon's Labor Day sale should scoop up the deals quickly.
Featuring a vast assortment of items curated by Harlem World Magazine, the store offers of Harlem products, gifts and gear from Amazon Smile which will donate funds to Iris House. Iris House saves lives through comprehensive support, prevention and education services for women, families, and underserved populations affected by HIV/AIDS and other health disparities in a safe.
Vai source
Related Articles
---