---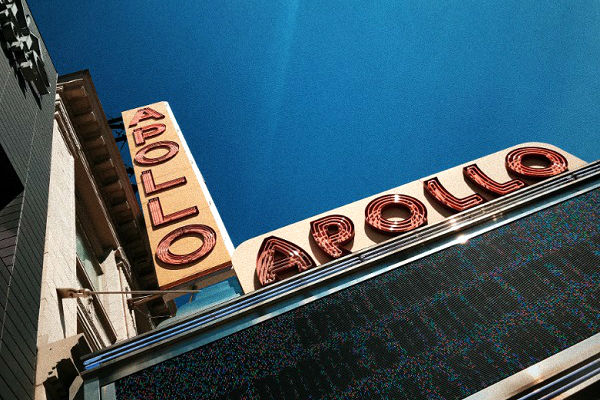 The Apollo Theater Presents Kwanzaa Celebration: Regeneration Night on Saturday, December 28, 2019, at 2 p.m. and 7:30 p.m., in Harlem, NY.
The event will feature performances by Abdel R. Salaam's Forces of Nature Dance Theatre with special guests The KIPP AMP Legacy Jazz Ensemble, and host Imhotep Gary Byrd.
Since 2006, the Apollo has established an annual show to celebrate this holiday tradition on one day of the Kwanzaa holiday. The Apollo's celebration is a joyful evening of dance and music honoring the principles of Kwanzaa—family, community, and culture.
Kwanzaa is an annual celebration that honors African heritage in African-American culture and is observed from December 26 to January 1, culminating in a feast and gift-giving. Kwanzaa has seven core principles (Nguzo Saba) and was created by activist and author Maulana Karenga.
The legendary Apollo Theater—the soul of American culture—plays a vital role in cultivating emerging artists and launching legends. Since its founding, the Apollo has served as a center of innovation and a creative catalyst for Harlem, the city of New York, and the world.
With music at its core, the Apollo's programming extends to dance, theater, spoken word, and more. This includes special programs such as the blockbuster concert Bruno Mars Live at the Apollo, the world premiere theatrical reading of Ta-Nehisi Coates's National Book Award-winning Between the World and Me, 100: The Apollo Celebrates Ella, the annual Africa Now! Festival, and the New York premiere of the opera We Shall Not Be Moved. The Apollo is a performing arts presenting organization that also produces festivals and large-scale dance and music works organized around a set of core initiatives that celebrate and extend the Apollo's legacy through a contemporary lens; global festivals including the Women of the World (WOW) Festival and Breakin' Convention; international and U.S.-based artist presentations focused on a specific theme; and Special Projects, multidisciplinary collaborations with partner organizations.
Since introducing the first Amateur Night contests in 1934, the Apollo Theater has served as a testing ground for new artists working across a variety of art forms and has ushered in the emergence of many new musical genres—including jazz, swing, bebop, R&B, gospel, blues, soul, and hip-hop. Among the countless legendary performers who launched their careers at the Apollo are Michael Jackson, Ella Fitzgerald, Stevie Wonder, Billie Holiday, James Brown, D'Angelo, Lauryn Hill, Dave Chappelle, Machine Gun Kelly, Miri Ben Ari, Sarah Vaughan, Gladys Knight, and Luther Vandross; and the Apollo's forward-looking artistic vision continues to build on this legacy.
Apollo Theater, 253 West 125th Street., New York, NY 10027, https://www.apollotheater.org/event/kwanzaa-celebration-2019/
Tickets for Tickets for Kwanzaa Celebration: Regeneration Night start at $25 and are available at the Apollo Theater Box Office: (212) 531-5305, 253 West 125th Street, Ticketmaster at 1-800-745-3000, or
---