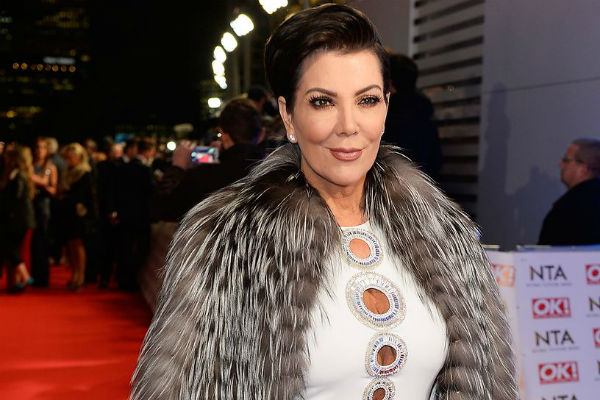 Fuse TV reports that the Queen of the Kardashian empire owes a great deal of her success to The King.
In his new book '[easyazon_link identifier="1250087147″ locale="US" tag="harlemworld-20″]The Kardashians: An American Drama[/easyazon_link],' New York Times bestselling author Jerry Oppenheimer reveals that Kris Jenner almost did not make it down the aisle with Robert Kardashian, who was in love with another woman.
That woman was [easyazon_link identifier="0425091031″ locale="US" tag="harlemworld-20″]Priscilla Presley[/easyazon_link], who was 30 and newly divorced in 1975 when she began dating Robert, who was also newly single.
Harlem's A$AP Rocky Goes Public With Kendall Jenner RomanceAccording to editors at The Sun in England, the Wild for the Night rapper attended rock band The Who…Apr 5 2017harlemworldmag.com
His ex Kris was on the other side of the country as the romance between himself and Priscilla bloomed, where the future media maven was living in a two-bedroom apartment in the [easyazon_link identifier="B00124A814″ locale="US" tag="harlemworld-20″]Spanish Harlem[/easyazon_link] section of New York City and working as a flight attendant.
The romance between Priscilla and Robert moved fast and furious, but ultimately the two were unable to take the next step despite Robert's desire to marry the Brooklyn-born beauty.
'Look, I'm not going to marry anyone until Elvis dies,' Priscilla told Robert, which put an end to their relationship after one year.
Robert and Kris quickly reunited after the split, and were married within two years.
Robert and Priscilla were first set up by his brother Tom, who had been casually dating Joan Esposito, the ex-wife of Elvis' longtime road manager.
Jenner And Harlem's A$AP Rocky Confirm RomanceSupermodel and reality TV star Kendall Jenner and rapper A$AP Rocky's relationship has been made off…May 3 2017harlemworldmag.com
That later caused some tension according to Robert's longtime friend Joni Migdal, who says that it was Tom who really wanted to date the Memphis beauty.
Tom and Joan would eventually marry just a few months after Robert and Kris in a low-key Hawaiian ceremony.
'She liked him because he had a magnetic personality,' says Joni of the attraction between Robert and Priscilla.
---
---
'Robert wasn't particularly attractive, but he was funny, personable and very nice. Pricilla liked that about him.'
As for Priscilla, friends of Robert could not say enough good things about her, especially his close friend [easyazon_link identifier="B00ATOZX2C" locale="US" tag="harlemworld-20″]Larry Kraines[/easyazon_link].
When Robert first called to invite him to dinner with Priscilla, Kraines says his response was: 'Yeah, go f*** yourself. What are you talking about? Priscilla Presley.'
Kraines was instantly won over by Priscilla however once he met the young mother.
Harlem Man P. Diddy On Instagram Gives No Free Pass On Copyright LawAs Biggie said "Mo Money Mo Problems" – Last month, a New York-based photojournalist filed suit agai…Jun 8 2017harlemworldmag.com
'Priscilla couldn't have been sweeter, couldn't have been nicer,' says Kraines.
'We went to football games, Sunday football games regularly. We went to dinner. She was such a normal person, you'd never know who the hell she was – that she had been Elvis f***ing Presley's wife.'
Kenn Gulliksen, Robert's pastor, also says that the two were trying to get Priscilla to convert and become born-again, years before she would eventually join the Church of Scientology.
Across the country, Kris was thinking about little else other than her ex's relationship according to Cindy Spallino, a close friend she made while training to be a flight attendant.
'I knew she wanted to marry him, but I also knew from her that Priscilla Presley was there in the background,' says Spallino.
She goes on to say that Kris 'talked nonstop' about Robert as well during their training.
"She told me he was very funny, very charming, very classy, just rock solid, but she never mentioned his looks, never mentioned that he was handsome, or sexy,' says Spallino.
Kris also called Robert every night from the one pay phone in the hall according to Spallino.
Harlem Woman Killed By Botched Butt InjectionA Harlem woman was so obsessed with having the perfect Kim Kardashian-style booty, she got a butt in…Jul 31 2017harlemworldmag.com
Kris went from training in Dallas to New York, where she found a small two bedroom with a few other flight attendants, but she was not there for long and soon enough back in Beverly Hills on Robert's arm.
Robert's friends say that was due to Elvis' refusal to let Priscilla go despite her new relationship.
Priscilla was 'really terrific and nice, but this guy Elvis doesn't stop controlling her, didn't want her going with anybody because they had Lisa Marie, and Elvis was very involved in that,' explains Kraines.
'Robert was very bothered by all of that. So one thing led to another and I guess Robert just felt that he couldn't take the pressure that Elvis was putting on Priscilla and he basically broke it off.'
Who ended the relationship is up for debate, but once the two split Robert flew to New York to take his future wife back, bringing along his friend OJ Simpson.
On that trip the three stayed at The Plaza and went to Studio 54 before jetting off to Montreal where Simpson was providing commentary for ABC Sports at the 1976 Summer Games.
It was at those Olympics that [easyazon_link identifier="1455596752″ locale="US" tag="harlemworld-20″]Bruce Jenner[/easyazon_link] shot to fame with his win in the decathlon.
'[easyazon_link identifier="1250087147″ locale="US" tag="harlemworld-20″]The Kardashians: An American Drama[/easyazon_link]' will be released by St. Martin's Press this September.
Related articles
Related Articles