---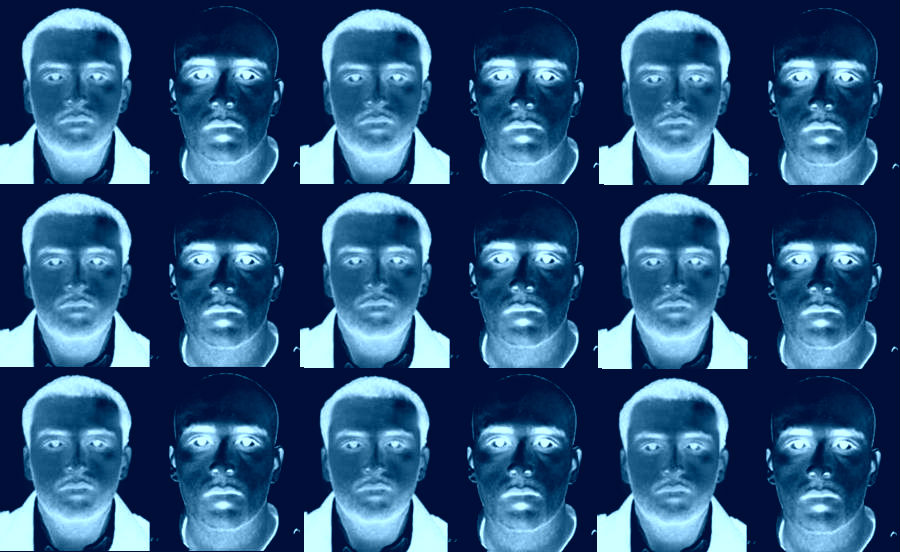 Ahmad Khan Rahami, 28, the lead suspect in last weekend's series of nonfatal bombings in New Jersey and New York City, was a native of Afghanistan who grew up in the U.S. but made a couple recent trips back to the Middle East, where investigators now believe he may have been radicalized, various law enforcement sources told source.
After moving to America's East Coast with his family as a child, Rahami earned naturalized citizenship in 2011. Almost immediately, he took a trip to his birth country — and in 2013, returned to the area and traveled to Pakistan, where he spent close to a year, our sources said.
Local and federal investigators are now looking into whether Rahami may have developed a more extremist mindset while abroad, Patch has learned.
Rahami's family opened a chicken joint — First American Fried Chicken — in Elizabeth, New Jersey, around the year 2002. He and his family still live above the restaurant, whose Yelp page was bombarded with bomb jokes and death threats after Rahami was named as the bombing suspect Monday.
The family's patriarch declared bankruptcy in 2005, our sources said; in court documents, the elder Rahami claimed eight dependents.
Friends and neighbors of the Rahami family told the New York Times that when Rahami returned from a trip to the Middle East a few years ago, "they noticed a marked change in his personality and religious devotion."
From the Times:
When he returned, some patrons noticed a certain transformation. He grew a beard and exchanged his typical wardrobe of T-shirts and sweatpants for traditional Muslim robes. He began to pray in the back of the store.

His previous genial bearing turned more stern.

"It's like he was a completely different person," [Flee Jones, 27, who grew up with Mr. Rahami,] said. "He got serious and completely closed off."
This new Rahami was a far cry from the funny, thoughtful guy who liked to soup up and race his Honda Civic and hook up friends with free chicken from his family's restaurant when they were short on cash, the Times reported. "He was always the most friendly man you ever met," Elizabeth resident and First American Fried Chicken regular Ryan McCann, 33, told the newspaper.
Investigators are now looking into Rahami's exact itinerary in Afghanistan and Pakistan, according to law enforcement sources — including where he stayed and who he spent time with.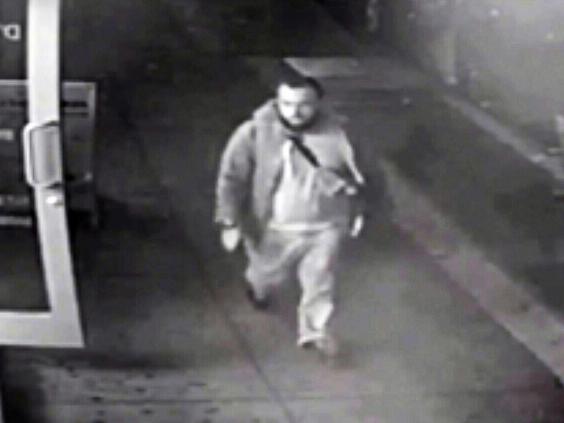 Rahami was arrested Monday following a massive manhunt across the NYC metro area and a bloody shootout with police in Linden, New Jersey.
Two local police officers in Linden were injured in the shootout. One officer who was wearing a vest was shot in the chest, a source said, while the second officer suffered a hand injury — possibly from shrapnel. Rahami was also shot, but he was taken into custody alive. Both officers were expected to survive.
"We have directly linked Rahami to devices in New York and from Saturday in New Jersey," William Sweeney, head of the FBI's New York bureau, said at a press conference Monday afternoon. A law enforcement source told Patch that Rahami showed up in surveillance footage recorded at the scene of both bombings.
At Monday's presser, Sweeney was flanked by NYPD Commissioner James O'Neill (in his first day on the job), NYC Mayor Bill de Blasio and Manhattan District Attorney Preet Bharara.
"We have every reason to believe this was an act of terror," de Blasio said of the weekend bombings — one of which rocked a street in Manhattan's Chelsea neighborhood Saturday night, leaving 29 people with minor injuries.
Now that Rahami is in custody, the mayor said, "there is no other individual we're looking for at this time."
Linden police plan to initially arrest and charge Rahami for shooting an officer, Bharara said, while federal prosecutors in New York and New Jersey prepare cases against him for the bombings. "We're going to take a lot of care and a lot of time," he said.
U.S. President Barack Obama flew into NYC directly after the Chelsea explosion, and held his own press conference on the bombing investigation Monday. "We are extremely fortunate and grateful that nobody was killed," he said.
"We're going to make sure that everybody is working together seamlessly, as one team, to get to the bottom of what happened, to find those responsible and to make sure that justice is done," Obama said.
Sweeney, head of the FBI in New York, said investigators have "no knowledge" and "no indication" of a larger terror cell connected to Rahami.
Before Monday's big manhunt and takedown, Rahami was not on any terror watch lists and was not on police radar, Sweeney said.
Upon returning to the U.S. from Afghanistan a few years back, Rahami was questioned by border officers, a law enforcement source told Patch — but apparently didn't set off any alarm bells. And before Monday, the only time he had come into contact with New Jersey police was for a domestic violence incident in which he allegedly pulled a knife on his sister, a source said — a claim she later refuted and for which she refused to press charges.
Investigators are now doing everything they can to trace Rahami's movements — include his credit card and cellphone use — to see whom he came into contact with, police sources said. They're also looking into a few trips he made to Afghanistan in recent years. Although the FBI and local investigators told the public Monday that they believe Rahami acted alone, our sources said they don't believe he was a true "lone wolf," in that there might be others out there with more information.
"We will continue to conduct investigative activity to ensure we completely understand Rahami's social network," Sweeney said.
The explosive devices planted in New York and New Jersey over the weekend were not necessarily sophisticated, our sources said, but were unique enough to suggest their maker may have had guidance or help.
A local police officer in Linden found Rahami "sleeping in a doorway" of a local bar Monday morning after receiving a tip from the bar owner, according to Linden Police Capt. James Sarnicki. When the police officer commanded Rahami to show his hands, the suspect instead pulled out a handgun and shot the officer in the chest, Sarnicki said.
The officer returned fire — at which point Rahami began fleeing on foot and "firing his weapon indiscriminately," hitting passing vehicles, Sarnicki said. After multiple officers arrived on the scene, one of them shot Rahami, and the bombing suspect was taken into custody, Sarnicki said.
The suspect was conscious and awake when he was loaded into an ambulance and taken to a local hospital. TV news footage showed him speaking calmly to emergency responders.
Rahami is a naturalized U.S. citizen who was born in Afghanistan, according to the FBI. His last known address is in Elizabeth, New Jersey, where five bombs were found at a train station early Monday morning. New Jersey State Police said Monday that Rahami was wanted in connection to an explosion Saturday in Seaside Park, New Jersey, in addition to the explosion in Chelsea.
An emergency cellphone alert was blasted out to millions of New Yorkers and New Jersey residents Monday morning, identifying Rahami as the bombing suspect and instructing people to call 911 immediately if they spotted him.
"I want to be very clear that this individual could be armed and dangerous," New York City Mayor Bill de Blasio said Monday morning of Rahami. "Anyone seeing him should call 911 immediately."
Rahami stands 5 feet, 6 inches tall and weighs approximately 200 pounds, the FBI said, and has brown hair, brown eyes and brown facial hair.
Law enforcement sources told Patch that Rahami was captured on surveillance video on 23rd Street between 6th and 7th avenues, near the NYC explosion. He was also later seen on 27th Street, where police found an undetonated bomb constructed using a pressure cooker with ball bearings, shrapnel, a flip phone and Christmas lights. (The second bomb never exploded.)
Five individuals were taken into custody Sunday night near the Verrazano Bridge in Brooklyn in connection with the Chelsea bombs. However, all of them had been released by Monday afternoon. "No one in that car is under arrest," Sweeney said.
Another two men were captured on video picking up the bag on 27th with the pressure cooker inside. The NYPD's chief of detectives, Robert Boyce, said Monday that investigators are still searching for these two men, and would like to speak to them about what they saw. Police do not, however, believe the two were involved in any bombings. They appeared to be "just strolling up and down 7th Avenue," Boyce said, when they found the bag. "They seemed incredulous," he said.
In Elizabeth, five bombs were found in a backpack outside a train station early Monday morning. One of the bombs exploded while a police robot was attempting to disarm it, according to authorities. The device exploded sometime after 12:30 a.m. outside the Elizabeth train station that serves NJ Transit, according to Elizabeth Mayor Christian Bollwage.
Two men called police after noticing some "wires and a pipe" near an SUV around 9:30 p.m. Sunday night.
Another bomb went off Saturday morning in Seaside Park, New Jersey, at a charity 5K race for Marines. No one was injured in that blast.
While no one was killed or seriously injured in the weekend bombings, they became instant campaign fodder for Hillary Clinton and Donald Trump.
"Like all Americans, my thoughts are with those who were wounded, their families, & our first responders," Clinton said in a series of tweets Monday morning. "Let us be vigilant, but not afraid…we choose resolve, not fear. We will not turn on each other or undermine each other. I'm the only candidate in this race who's been part of the hard decisions to take terrorists off the battlefield."
Trump dismissed criticism that he was too quick to call the New York explosion a "bombing" at a campaign rally Saturday night in Colorado, as officials were still working to determine the cause of the blast.
"I should be a newscaster because I called it before the news," he said Monday in an appearance on Fox and Friends. "But what I said was exactly correct and everybody says while he was right, he called it too soon. OK, give me a break."
This is a developing story. Refresh the page for updates. Graphic photo of Ahmad Khan Rahami by Danny Tisdale.
Related Articles
---