---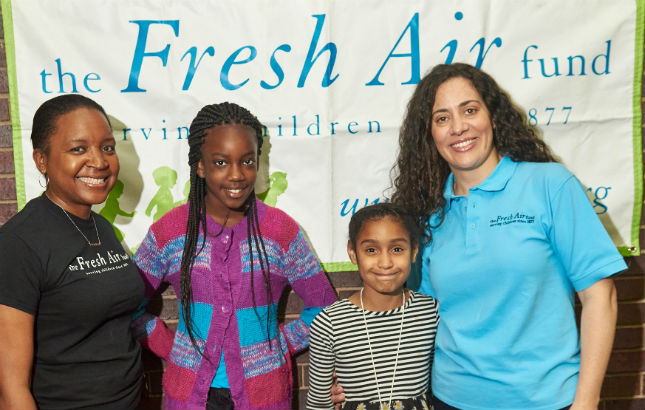 On Saturday, June 30, 2016, New York City children, including many Manhattan boys and girls, marked the beginning of their Fresh Air summer experiences.  This summer, thousands of children, including many Manhattan youngsters, will depart from Port Authority Bus Terminal to visit volunteer host families and enjoy one or two weeks of simple summertime joys such as skipping rocks across a lake, running barefoot through the grass, roasting marshmallows, and making new friends.
The Fresh Air Fund is an independent, not-for-profit agency that has provided free summer experiences to more than 1.8 million New York City children from low-income communities since 1877. Each summer, close to 4,000 children visit volunteer host families in rural, suburban and small town communities along the East Coast from North Carolina to Maine and Canada.  An additional 3,000 children enjoy adventures at Fund camps in upstate New York, and young people also benefit from year-round educational initiatives.
There is still time to register your child for a Fresh Air summer experience! For more information, please call The Fresh Air Fund at 800-367-0003 or visit www.freshair.org.
Photo caption: Photo credit: Jerry Speier. (Photo IDs left to right: Tara Gardner; Faith Ndiaye; Destiny De Leon; Fatima Shama, Executive Director of The Fresh Air Fund)
---