---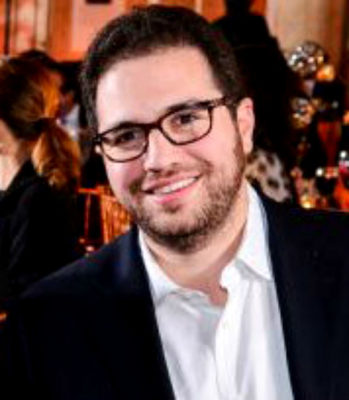 The government's key witness in multiple corruption probes was a part-time "loan shark" who made money doling out predatory loans, court documents alleged on Tuesday.
Jona Rechnitz — the government's witness against two NYPD cops accused of taking bribes — "was nothing more than a loan shark" when it came to his business dealings with Hamlet Peralta, the former owner of a Harlem eatery that was popular with cops, Peralta's lawyer said.
Peralta, the former owner of the Hudson River Cafe, stands accused of running a $12 million Ponzi scheme tied to an allegedly fictitious wholesale liquor business.
Peralta's lawyer, Cesar de Castro, made the allegations against Rechnitz as part of a legal tug-of-war with feds about what evidence can be introduced at Peralta's upcoming May trial.
The government wants to call as witnesses victims of Peralta's alleged scheme who were recruited by Rechnitz — and who learned of the scheme through Rechnitz.
De Castro has objected, arguing that statements made by Rechnitz cannot be offered as the truth because he was engaged in his own loan sharking scheme.
"Evidence at trial will show that (Rechnitz) was not Mr. Peralta's agent but the architect of his own scheme in order to bleed Mr. Peralta dry," de Castro said.
Rechnit'z lawyer, Alan Levine, declined to comment.
Rechnitz, a real estate investor, is also the government's key witness in the upcoming bribery trial of Norman Seabrook, the former head of NYC's correction officers' union.
Via source
---