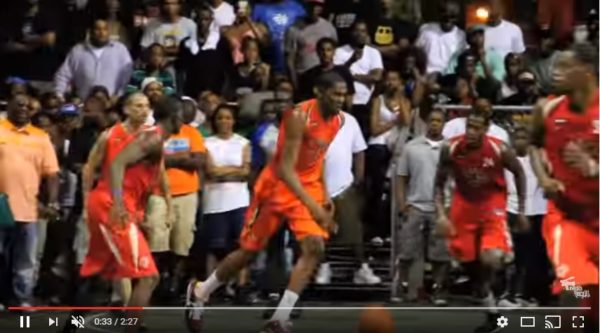 Fresh from winning a NBA championship with the Golden State Warriors we have a throwback video of Kevin Durant scoring 66 points at the legendary Rucker Park, Harlem, New York.
What's great in this unedited video sequence is Durant scores four straight three pointers that makes the Harlem crowd go wild.
Here's the video:
Video Courtesy: Gremar Enterprises / Fresh Focus
Related Articles
---
VIDEO
---
"Dr. Harry Delany is a renowned Harlem born and raised surgeon, the son of the great jurist and civil rights leader, Hubert Delany...." This monthly post is made in partnership with Harlem Cultural Archives.