---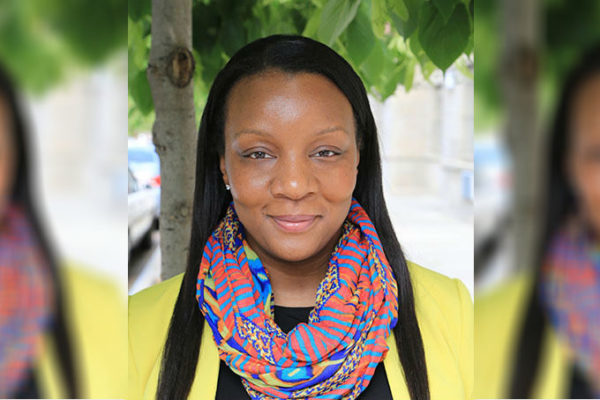 The Kennedy Center has been presenting hip-hop for over 15 years, but not as part of its institutional programming. Instead, the venue's hop-hop performances have come under the aegis of its Performing Arts For Everyone initiative. Under that program, celebrated artists like Mos Def, Kendrick Lamar, Common, Nas, and Ms. Lauryn Hill have all graced the Concert Hall stage.
A shift began when Deborah Rutter took the reins at the Kennedy Center in 2014. The leadership recognized that as the nation's performing arts center, it would have to recognize the importance of America's most important cultural export of the past 40 years. That effort takes a major step forward on Friday as the Kennedy Center launches its first full hip-hop season, becoming the first arts institution of its stature and influence to do so.
After making the decision to develop a dedicated hip-hop series, the Kennedy Center tapped rapper Q-Tip, founding member of the legendary group A Tribe Called Quest, to serve as its first artistic director of hip-hop culture. He will team up on Friday to perform with Jason Moran, the Center's artistic director for jazz.
In March of this year, the Kennedy Center also hired Simone Eccleston to be the point person on staff as its director of hip-hop culture and contemporary music. She brought with her a 12-year track record in the performing arts, which included holding a director's role at Harlem Stage.
"Goal number one is to provide a home for the culture: artists, organizations, and individuals interested in presenting hip-hop related programs," Eccleston explained in a recent interview with DCist. "One of the unique spaces we occupy is being able to provide a multi-faceted view. We can show hip-hop's contribution to artistic areas across the board."
It is also noteworthy, and probably very intentional, that the Kennedy Center chose a woman to lead its hip-hop effort, given the rightful criticism some of its most visible practitioners have received with respect to misogyny and exploitation of women. Eccleston commended that decision, calling it a "wise move."
Eccleston's first step after coming on board was to meet with Q-Tip to develop a vision for this first hip-hop season, which focuses on celebrating early pioneers and hip-hop generation creators. In doing so, Eccleston hopes to illustrate that hip-hop culture brings with it a history of continuous innovation.
"No one anticipated how hip hop would go from communities in The Bronx to become a world wide phenomenon," she said. "There is no space or place that hip-hop hasn't affected."
The events announced thus far, and Eccleston said there is more to come, include a day-long festival in November 2017 featuring a breakdance competition and graffiti jam, dance parties with DJ pioneers Rich Medina and Grandmaster Caz, as well as a live performance developed out of Between The World And Me, Ta-Nehisi Coates' National Book Award winner.
Eventually, the hip-hop series will feature a mix of local, national, and international artists. Eccleston asks for patience from audiences, as growth will be incremental and will take time. In many ways, the Kennedy Center is breaking new ground by highlighting an artistic field that did not exist when the original charter was determined.
The challenge will be for the Kennedy Center to find a seamless blend between its legacy and hip-hop curation. But this challenge also presents a great opportunity: as older arts venues are struggling with decreasing attendance, this is a means to diversify and expand the Kennedy Center's potential audience. Eccleston understands this and wants to make sure the public does as well.
"I want to make sure that people know that they have an open invitation here," she said. "People need to feel like they are reflected and that their interests are represented. It's their space, its their home. So welcome home."
This Friday's performance featuring Q-Tip & Jason Moran is sold out. Scheduling and ticket information to the remaining Kennedy Center hip-hop events that have been announced is available here.
---