---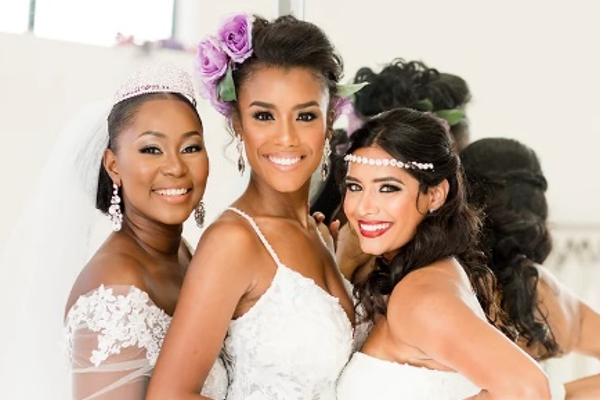 Love is in the air, and it is spreading with holiday cheer! Engagement and Bridal Season are near!
As brides search for the perfect dress for the upcoming wedding season, Bridal designers are slated to offer bridal gowns of the highest quality of fabrication, creatively designed, and properly constructed.
Wedding season runs from late spring through early fall, with peak months in June and September. As we kick off the new year, brides from Harlem to Hollywood are excitedly exploring and defining their bridal wear choices.
Maplewood Bridal
Looking for an intimate bridal experience? Unapparelled design aesthetic and construction? Do you desire a service specialized specifically to your wedding experience? Maplewood bridal shop is for you!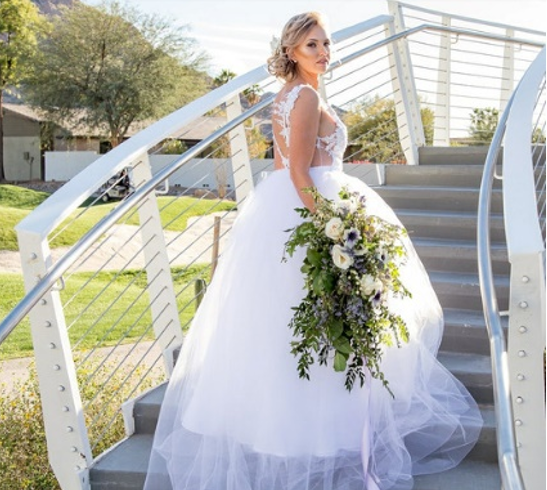 Maplewood Bridal serves as a unique bridal resource offering both designer and custom-made gowns culminating in a one-stop bridal retail experience. Maplewood Bridal Shop is located in the town of Maplewood, New Jersey, just across the bridge or the tunnel minutes away from Harlem, and remains one of the best-kept bridal secrets of Essex County.
Offering six design collections comprising beautifully designed gowns, Maplewood Bridal offers personalized service and a breadth and depth of sizes (6 – 36).  Maplewood Bridal offers custom gowns created to emphasize brides' natural curves while utilizing a spandex under-layer to shape frames of all sizes.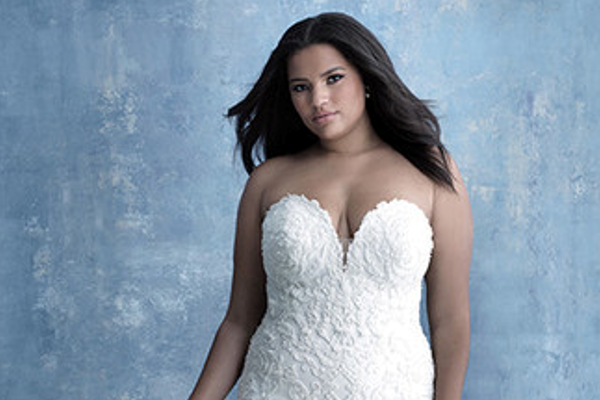 Maplewood bridal refrains from utilizing a cookie-cutter technique for sizing. Women come in all shapes and sizes, and the Maplewood design team understands the needs of today's bride. Maplewood Bridal offers a private appointment service, allowing customers ample time to select across dress designs.
Additionally, the bridal service includes wedding day dressing, fitting, and service to truly personalize their wedding day experience.
Bridal Designer
Nidelka Mayers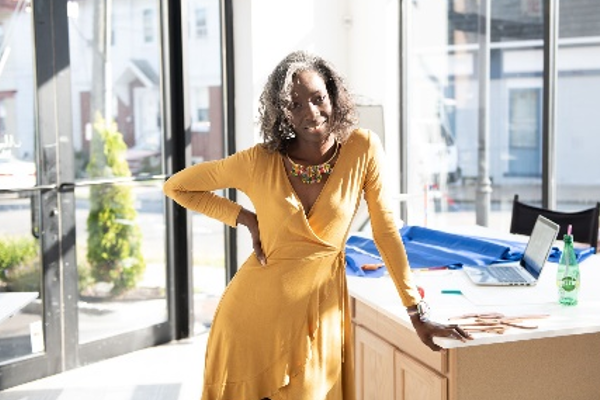 Hailing from Panama, residing in New Jersey, by way of Harlem, Nidelka Mayers is a bridal designer who began sewing at the age of six. Mayers began her career in bridal over 20 years ago as a wedding planner. After doing so, she quickly surmised the selection of bridesmaids' dress designs was unsightly.  Mayers concluded the bridesmaid dress market was underserved and began to construct custom bridesmaid sample pieces made from modern body measurements, and often gave the dresses away for free.  The value for Mayers was amassing real-time female proportions for future design patterns. Through careful design training and direction over the span of two decades, Nidelka has learned carefully pivot within her design process for re-designing the garment to best fit the wearer.
A creative brain, Mayers has always possessed a natural affinity for designing apparel and business.  Utilizing an open design aesthetic, Mayers insists on focusing on not designing for the bridal customer.  Mayers states:
"my design will reflect the customer; I don't want to infringe my creative ideas on to the customer, they wear the dress it should reflect them".
Focused on the continued growth of the brand in 2022, Mayers is thrilled about the launch of her plus-sized mermaid wedding gown, one of many exquisite designs, allowing consumers of all shapes and sizes to get the dress she wants without settling for less.
As we journey through the 2022 fashion seasons, remember "Fashion is what YOU make it." – Kass
Contact us at Maplewood Bridal to find your Yes to the dress!
Maplewood Bridal Shop, 1611 Springfield Ave Suite G, Maplewood, NJ, 07040, 908.293.1609, maplewoodbridal.com, info@maplewoodbridal.com, Instagram, Facebook, Twitter, Pinterest, blog.
Photo credit: 1) Nidelka Collection. 2). Nidelka Collection. 3) Allure Women Collection. 4) Nidelka Mayers.
---