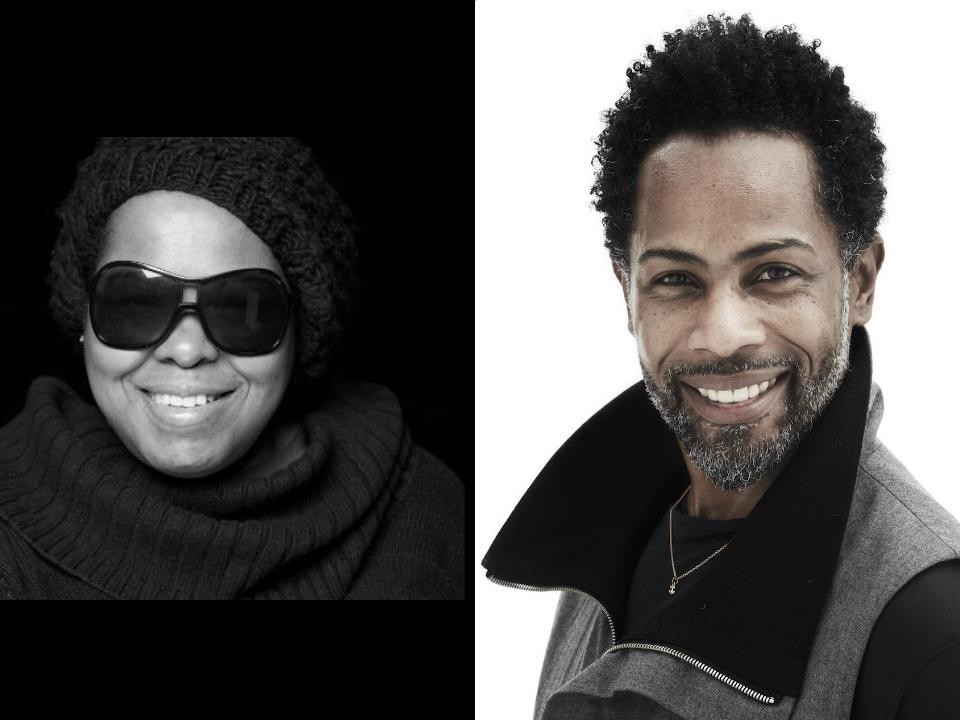 By Kass
Greetings Harlemites! The change in seasons has brought a welcomed blanket of warmth to the NYC! As the temperature warms up, New Yorkers are stepping out anxious to attend the season's hottest events. One of the more popular events that took place this spring was the Mommi POP conceptual shop. The Mommi POP-Up concept serves as a collective effort of the uber-talented creative duo of Make-up Artist / Hairstylist Melanie Harris and Stylist/Designer Carlton Jones.  Harris is a Brooklyn native and Jones is an Harlem resident, both seek to merge the love of mothers, families, creativity, and togetherness with the touch of a pop team.
This spring's The Mommi-POP Mother's Day concept shop was held May 9 – 11, 2014, and served as a sequel concept shop to the Harlem Holi-POP event held in November of 2013. The event was sponsored by brands such as Birthday Cake Vineyards, Neuro drink, Almost Famous, Alice Arbor. The event featured both established and emerging designers while entertained by the soulful sounds of Ensavi, a versatile singer/songwriter who hails from Milwaukee and now resides in New York City. Ensavi's performance was amazing and clearly demonstrated she continues to flourish as a versatile artist.
The Mommi –POP up Mother's day concept shop was designed to create a destination shopping experience which cultivates the development of distinctive local and global brands. The goal of the POP-Up concept serves to ultimately foster business opportunities which parallel with holiday retail seasons. Participating designers for this years' event included Tasha West who currently has a line of jewelry which comprise of both a regularly priced and luxe line. The POP-Up concept allows such talent to be promoted on a mass level. Other participating designers included, but were not limited to, Dekonti, Sophia's Things, Jana Jarosz, Travelling Butterflies, Sistah of Harlem, Adorn New York , Carlton Jones NYC, FEMbot Cosmetics, Sarah Eve Cardell and the Hadiiyah Barbel Collection to name a few.
Harlem World had the opportunity to catch up with the Mommi-POP team Carlton Jones and Melanie Harris to re-cap the successful event. Check out our interview below:
Kass: I know the recent Mommi-POP up event served as a follow-up to the successful Harlem Holi-POP which took place, Black Friday, November 2013. What made Harlem such an attractive venue locale?
Carlton Jones: Harlem was very attractive for many reasons. The idea stemmed from Melanie's family antique store in Harlem 20 years ago. I've witnessed the explosion of restaurants and luxury apartments. However the retail scene staggers in comparison. We knew there was no competition for the eclectic mix of quality goods we resourced for our premier.
Melanie Harris: Harlem was an attractive place for me because I wanted to produce an event that offered special items that you can't find in the main stream retail outlets in Harlem these days, much like my grandfather did with his antique shop Harlem antiques, which was a go to spot for Harlemites and interior designers for over 30 years. Even though Harlem is a part of Manhattan the socio economic divide that has long lingered in the culture still has a major effect on how people view modern day Harlem as a source of creative, edgy, quality products in all aspects of design, and we wanted to show that those outlets do exist there.
K: Based on consumer and attendee feedback – Have you found Harlemites to be equally as receptive to your concept as Brooklynites?
CJ: Because of the aforementioned, I've found them even more receptive. Brooklyn has much more retail alternatives than Harlem.
MH: I felt that Harlemites were overwhelmingly receptive to this event, more so than Brooklynites because Brooklyn generally does not have a shortage creative outlets because of the major exodus out of Manhattan in recent years. The new Brooklynites made no haste in creating venues to expose their wares. This event was perfect for new emerging brands that are not ready for their own brick and mortar retail spaces, much like my own emerging brand FEMbot cosmetics. This event provided us with the opportunity to introduce ourselves as well as amazingly talented designers whom we have met working in the fashion industry to a style continence underserved community in Harlem.
---
---
K: What do you think connects the brands' niche to consumer acceptance?
CJ: I think it's the care of custom goods, and the quality control we curate with participants. This along with the opportunity to have dialogue with the person that created a potential purchase can have quite an impact.
MH: People really connect with niche brands, I feel because they can get the full story of the life of an item and really come to understand the uniqueness of a particular piece and that makes it immediately more intimate of a purchase than something you may find at a mainstream store….they feel like they are special, and that they have found something special.
K: The POP up shop concept has emerged as a viable retail strategy which strategically makes goods available to consumers.
CJ: I agree.
MH: The pop up concept definitely gives consumers a taste of what's out there. It's a snapshot of what is available off the beaten path. The POP-Up concept also creates long term clientele for our designers whom they may not have connected with otherwise. It is very difficult to penetrate and gain acceptance within retail venues.
K: As fashion and retail are both competitive sectors of the business industry, what would you say differentiates your conceptual brand from existing brands?
CJ: I believe we nurture entrepreneurs in a way most pop ups don't. Because we want designers to maximize the benefits of our events, we make sure they're positioned well for the consumer and media traffic we anticipate from being a part of our events. The events themselves are carefully curated down to the layout so vendors are strategically positioned based on their product, and their personality which is conducive to the celebratory spirit we wish to perpetuate from whatever holiday we're POPpin!
MH: Well Carlton and I are definitely not about the money, we don't just take people's money. We really try to promote our designers and get them exposure. We approach it with a "them before us" attitude. We are not just an entity we are a creative collective that wants everyone to win.
K: What was the most successful part of the event? What would you identify as that "single moment" that solidified the event was successful?
CJ: The most successful part is the energy felt by all in attendance. This was ongoing throughout both events.
MH: I felt it was a success when I looked around the room and everyone had smiles on their faces, whether they were enjoying a chocolate covered strawberry from Ms. Alize, or trying on a gorgeous dress by Ashaka Givens. Being afforded the opportunity to watch people chatting it up, while swaying they're hips from cool music from our friend DJ Emjay was the best the collaboration of friendship and positivity. I was truly a great experience.
K: Ensavi was such a welcomed breath of fresh (musical) air! Will she be performing at future events?
CJ: If we grab her before Jimmy Fallon does!
MH: We hope to open the stage to a diverse spectrum of musical performers; Esnavi's performance opened the door for what will be coming up for our next events.
K: What advice would you give to someone interested in starting a POP-Up shop?
CJ: Don't do it for the money!
MH: I would recommend having designers whose products you love it's easy to promote what you believe in.
K: What are some of the brands' fashion goals for the remainder of 2014? What can we expect for the next event?
CJ: Well we definitely want more diversity with the fashion brands that participate. I'm on the lookout for strong menswear that can cater to all the fashionable gentlemen that come out and support us.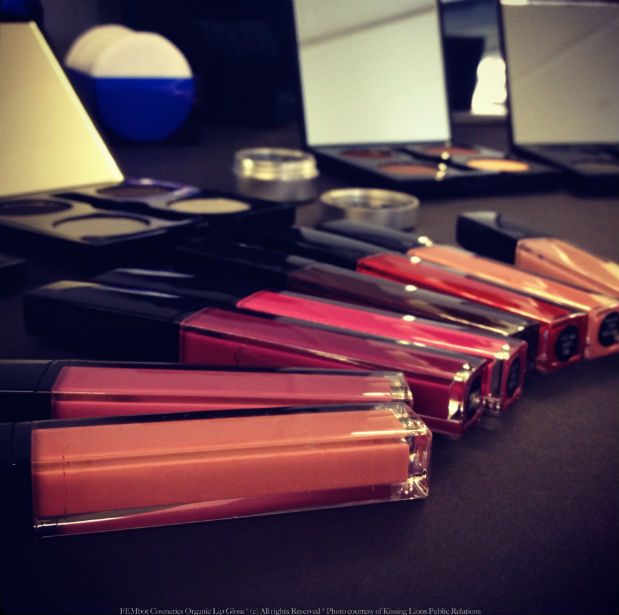 MH: Personally, I look forward to a full launch of my FEMbot Cosmetics line this fall 2014 and collaborating with brands that have a fresh take on fashion. For our next event we plan on continuing to expand our offering of new and upcoming designers.
K: Where do you see the Mommi-POP up Brand in 2015?
CJ: I see it being an anticipated event that surpasses the sophomore jinx, but propelled with momentum that will have us looking at waiting list. This will allow us to continue to grow while remaining selective. I want affordable quality and more diversity. All this and sponsors seem quite doable to me!
MH: We are looking forward to Mommi-pop 2015 and being able to further celebrate families, mommies and design.
K: It has been a pleasure speaking with both of you and I look forward to attending the next event!
As always, no matter how you rock your fashion – remember fashion is what YOU make it!
Photo Credit: K. Evans, Kissing Lions PR
Related Articles
---