---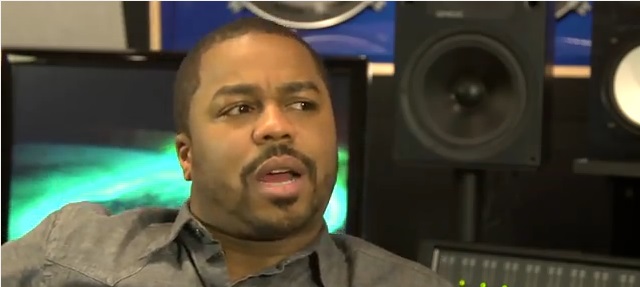 We love this video too, in this video interview, that' is more of a workshop on creating music with the WSJ.com with Lee Hawkins in his studio.
The New Jersey born Justin Smith, better known as Just Blaze, is one of the most influential DJs and producers in hip hop.  
Just Blaze began producing for well known musicians in the late 1990s, culminating in his considerable work on Jay-Z's The Dynasty: Roc La Familia. 
His production on this album, along with the work of Kanye West, earned them both jobs as in-house producers at Roc-A-Fella Records. In 2002, Just Blaze became a household name for the production of Harlem man Cam'ron's summer smash "Oh Boy." Smith went  on to produce other Harlemites like Juelz Santana, Joe Budden, Cam'ron, and DMX, and other dynamo's like Snoop Dogg, Shawnna, Usher, Mariah Carey, Kanye West, Talib Kweli, Busta Rhymes, Jadakiss, Memphis Bleek, Saigon, Young Gunz, Grafh, Beanie Sigel, The Game, DMX, T.I., Fat Joe, Rhymefest, Ghostface Killah, Jin, Fabolous, Freeway, MF DOOM, Kool G Rap, Rah Digga, Teriyaki Boyz, Edison Chen, and big UK MC's JME, Skepta and Klashnekoff.
He also produced an urban remix of the Janet Jackson single 'Just A Little While' entitled 'Love Me.' In 2004, Just Blaze launched Fort Knocks Entertainment through Atlantic Records. He continues to produce work for the industry's biggest names.

Listen to the great interview and his creative process:
Related articles
Related Articles
---