---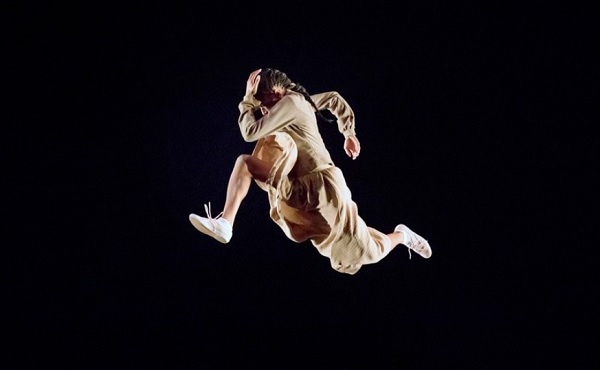 The Ailey organization continues its 60th Anniversary celebration during the annual New York season of Ailey II – The Next Generation of Dance. Led by Artistic Director Troy Powell, the 12 rising stars will perform at NYU Skirball March 13-17, showcasing their talents in two programs: All New featuring works by Uri Sands, Bradley Shelver, Robert Battle and Troy Powell; and Returning Favorites featuring works by Darrell Grand Moultrie, Juel D. Lane, and Renee I. McDonald.
The All New program embraces the long and meaningful history of the Ailey family by welcoming works by four choreographers who are part of the organization's storied past. Former Ailey dancer Uri Sands' Tracks blends ballet, modern, and urban dance techniques, and examines racial, sexual, and economic divisions. An alumnus of The Ailey School and Ailey II, South African-born Bradley Shelver's Where There Are Tongues will set pulses racing through his quirky, high-energy movement set to music by French a cappella group Lo Còr De La Plana. Ailey Artistic Director Robert Battle's Flock (2004) features a percussive score by Evelyn Glennie and depicts a community of believers under the control of a charismatic but flawed leader. Ailey II Artistic Director Troy Powell's first work since becoming Artistic Director is Ebb and Flow, an emotional duet set to Samuel Barber's "Adagio for Strings" that calls to mind the rush and calm of the ocean tide.
Audiences can revisit standouts from the 2017-18 season with the Returning Favorites program featuring Darrell Grand Moultrie's Road To One, Juel D. Lane's Touch & Agree and Renee I. McDonald's Breaking Point. Click through for the complete Ailey II New York Season press release.
New Yorkers also have the opportunity to learn from Ailey II dancer Marcus Williams, when he leads a one-night-only Ailey Extension Hip-Hop Workshop on Sunday, March 10 at 4pm. Williams will bring his southern style of hip-hop to challenge dancers' musicality, dynamic footwork, and performance quality. While challenging the body with an energetic combination, students will be a part of an uplifting and empowering experience. Visit aileyextension.com for more information.
For dancers who are passionate about becoming a part of the Ailey legacy, The Ailey School holds auditions around the country, including in New York on Sundays, April 7 & 14. Ailey II serves as a bridge between The Ailey School and the professional dance world and is comprised of the most talented students from the elite training program. Approximately 70% of the dancers in Alvin Ailey American Dance Theater were once in Ailey II. For more information and to register to audition, visit The Ailey School website.
Alvin Ailey's pioneering legacy lives on 60 years after he and a small group of African-American dancers first took the stage through performances and programs that serve people of all ages and backgrounds year-round.
For more information on Ailey happenings, visit alvinailey.org.
---