---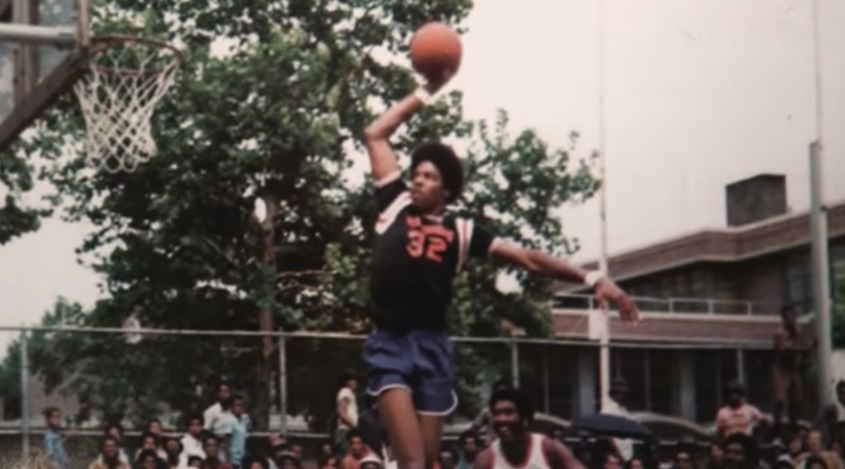 Matt Formica writes in Hoopsvibe that Dr. J's performance in Harlem was one of the Three of the most legendary performances at Rucker Park ever.
Formica says that at the time in 1970's, he got to Rucker Park, Julius Erving wasn't even in the pros yet; he wasn't known as Dr. J, nor had the crowd at the famous court ever gotten so large.  But it wasn't before long that people were up in the trees watching one of the greatest future players of all time.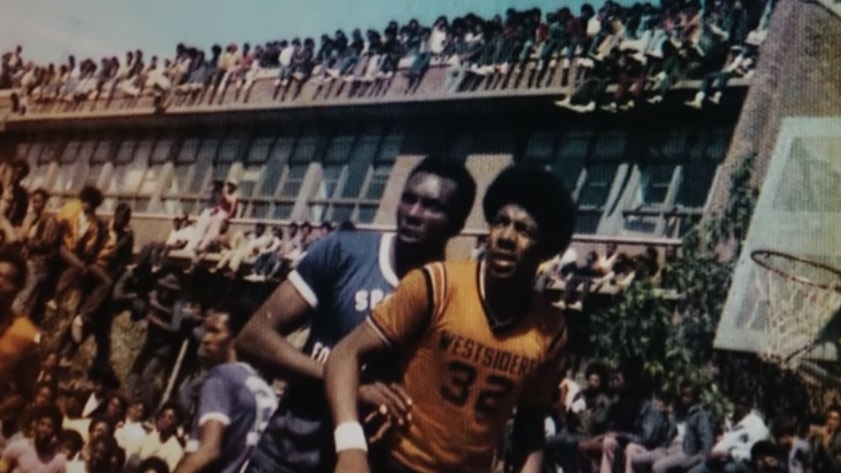 Erving called his best friend in high school 'the professor' who in turn called Julius 'the doctor'.  So when the commentator at Rucker Park started giving Erving names like "The Claw" and "Black Moses" Erving simply went over and said 'Look, if you're going to call me anything, just call me the Doctor."  And that was that.  Dr. J it was.
"It was the first time I experienced where two points was actually worth more than two points," Erving said of playing at Rucker Park.  "Two points might have been worth a dinner, a date, just definitely more than two points.  And I didn't have that mentality before, but i came to understand that you know the fans came to see and they were concerned about who won or lost, but lots of times, even in defeat, if somebody put on a pretty good show, they could walk off the court a winner."
Here's the video (check out J's height at 1:15 and 2:27 in the video):
Even thought Dr. J, built his legend during this game, Joe "The Destroyer" Hammond dropped 50 points on the Dr., that day.
Related Articles
---