---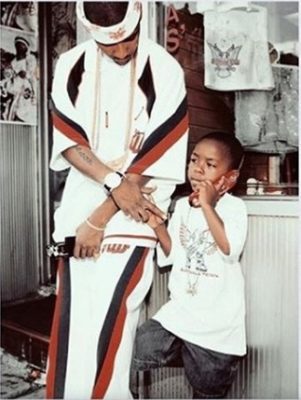 XXLMAG reports that Juelz Santana is gearing up to drop his upcoming mixtape, The Get Back. Before it drops, the Harlem native links up with Bronx native A Boogie Wit Da Boogie for the title track of the tape. The record finds Santana and A Boogie rhyming over a sample of Jay Z's "Dead Presidents."
Saw my life slippin' by some minor setbacks/Now it's time to get it, focus on the get back/Everything I lost yeah it's time to get back/Niggas wasn't with me, won't be with me when I get back/Get back, get back it's the fuckin' get back,
Raps A Boogie on the hook.
The Dipset member supplies a fire verse:
"Real niggas on the rise/Fake niggas we despise/Real niggas on the rise/Fake niggas we despise/Lil boy fresh all grown up/Still got a trunk full of that you know what/Still hit a nigga up with that you know what/She slapped your hoe and gave her that you know what."
Over the last couple of months, Juelz has released new records including "Mr. Weedman" featuring Snoop Dogg and Wiz Khalifa, "Dip'd in Coke" featuring French Montana and Cam'ron, "Time Ticking" featuring Harlem native Dave East and Brooklyn's Bobby Shmurda and Rowdy Rebel from GS9, "D Up," a record which features Migos and fellow Dipset member Jim Jones, plus "Santana Bandana."
Hopefully The Get Back drops soon.
Listen to the new record "The Get back" below:
Via XXLMAG
Related Articles
---