---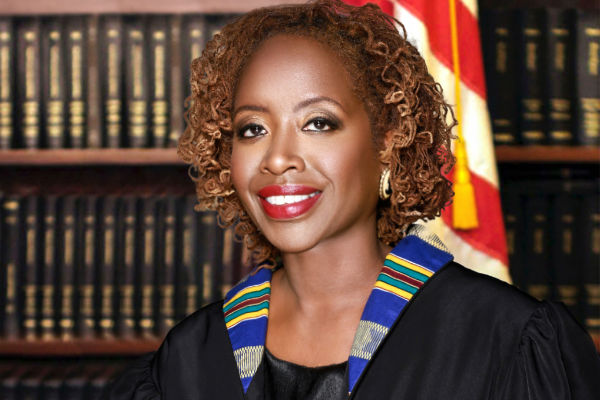 Harlem legendary Judge Tanya Kennedy talks Harlem, Black Lives Matter, the COVID Crisis, and more with host Danny Tisdale, on The Danny Tisdale Show.
Harlem born Judge Tanya Kennedy is past President of the National Association of Women Judges, an organization of over 1,000 judges, attorneys, law professors, and law students from across the nation.  She is also a Supreme Court Justice of the State of New York, Civil Term, and the former Supervising Judge of Civil Court, New York County.  Justice Kennedy previously served for ten years as an Adjunct Professor at Fordham University School of Law.  She is a board of directors of the New York City Bar Committee to Encourage Judicial Service and a member of the Board of Overseers of the Benjamin N. Cardozo School of Law, where she received her law degree. Recently, Judge Kennedy was appointed as one of four judges to the first department of the Appellate Division of NYC Court.
Listen to the conversation below:
All on this week's edition of The Danny Tisdale Show; the radio show hosted by businessman, award-winning visual artist, educator, reality tv star on Colonial House, and former Harlem Community Board member Danny Tisdale.
Subscribe to our podcasts from iHeartRadio, to Apple Podcasts, to Spotify, to Google Podcasts, to Stitcher, to TuneIn + Alexa and get the feed here.
Find more from Harlem World Magazine podcast at https://www.harlemworldmagazine.com/podcast
Share Us, Like Us, Follow us
Facebook: http://www.facebook.com/harlemworldmagazine
Twitter: http://www.twitter.com/hwmag
Instagram: http://www.instagram.com/harlemworldmagazine 
YouTube: https://youtu.be/pqhTpc7Y7Fc
Sign-Up for Newsletters: https://tinyurl.com/ycko5b5g
---